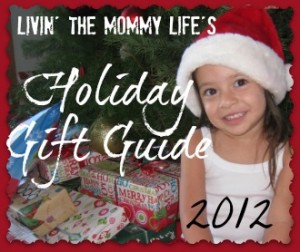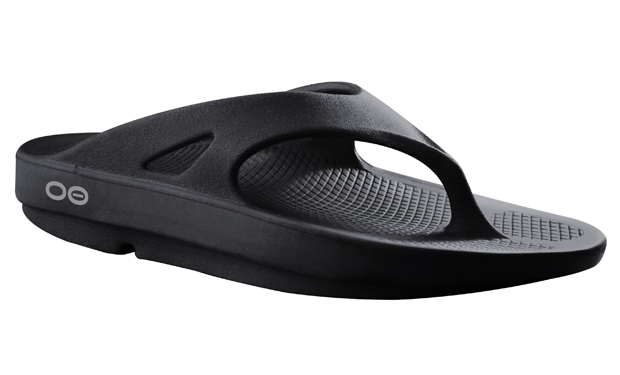 My husband was able to try out a pair of Oofos Ooriginal Thongs in black.  After trying them on for the first time, he liked them so much, he used them as house slippers for a couple days because he didn't want to take them out and get them dirty!
My husband wears slippers (in Hawaii we call thongs "slippers") often.  In fact, we both wear them year round!  When I asked him what he liked most about his pair of Oofos he said they're soft and very comfortable.  I couldn't resist and tried them on myself, and I have to agree they do feel nice!  Now I want a pair for myself.  He also likes that they dry quickly if they get wet.  Some other slippers take a while to dry so you have to walk around with them wet, which can be uncomfortable.  Also, if they don't dry fast enough, they can end up smelling pretty bad.  We go to the beach often, and my husband surfs, so he really needed a fast drying pair.  What I like about Oofos is that they come in both mens and women's sizes, and the style looks good on anyone!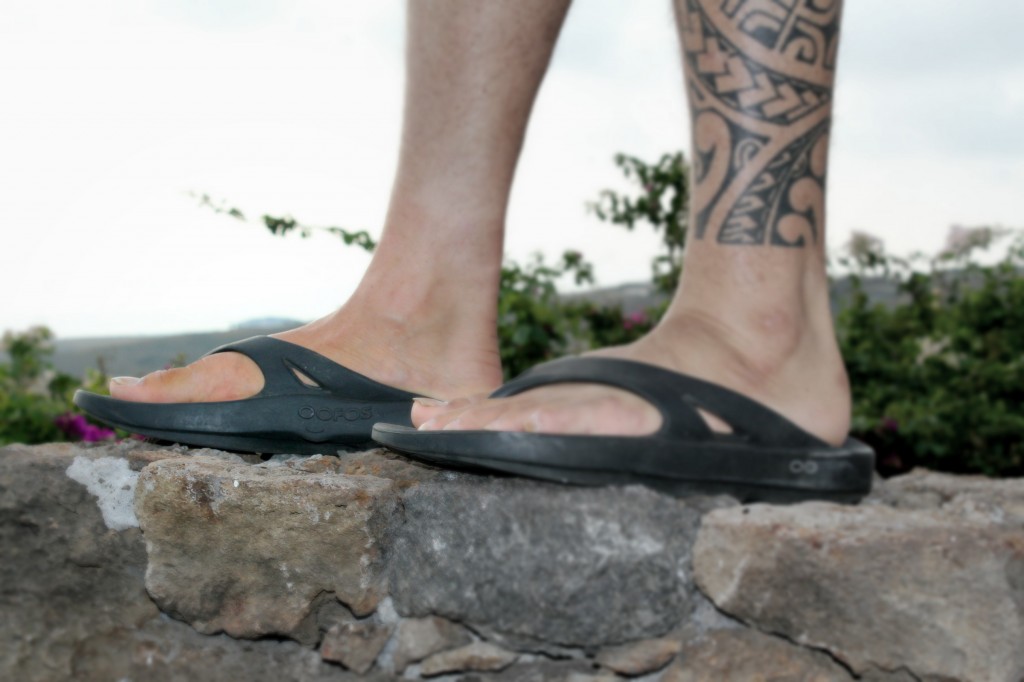 The Oofos Original Thongs come in four color choices.  You can choose from black, mocha, fuchsia, and tangerine.  They are made out of OOfoam.   OOfoam technology absorbs shock to lessen pain, reduces fatigue & restores vigor, and delivers unparalleled cushioning to recharge and rejuvenate your feet.  It's also lightweight, flexible, durable, and machine washable.  Oofos has got you covered if it's comfort you are looking for when it comes to your footwear!
You can find Oofos online at The Insole Store.  They cost $39.99.  I have also found them on Amazon.
And now for the GIVEAWAY…
One LUCKY reader will WIN a pair of Oofos! Enter using the rafflecopter below.
*PLEASE complete mandatory entries as ALL ENTRIES WILL BE VERIFIED! Thank You & good Luck!
Disclosure:  I recieved this item for review purposes only.  All thoughts and opinions are my own.