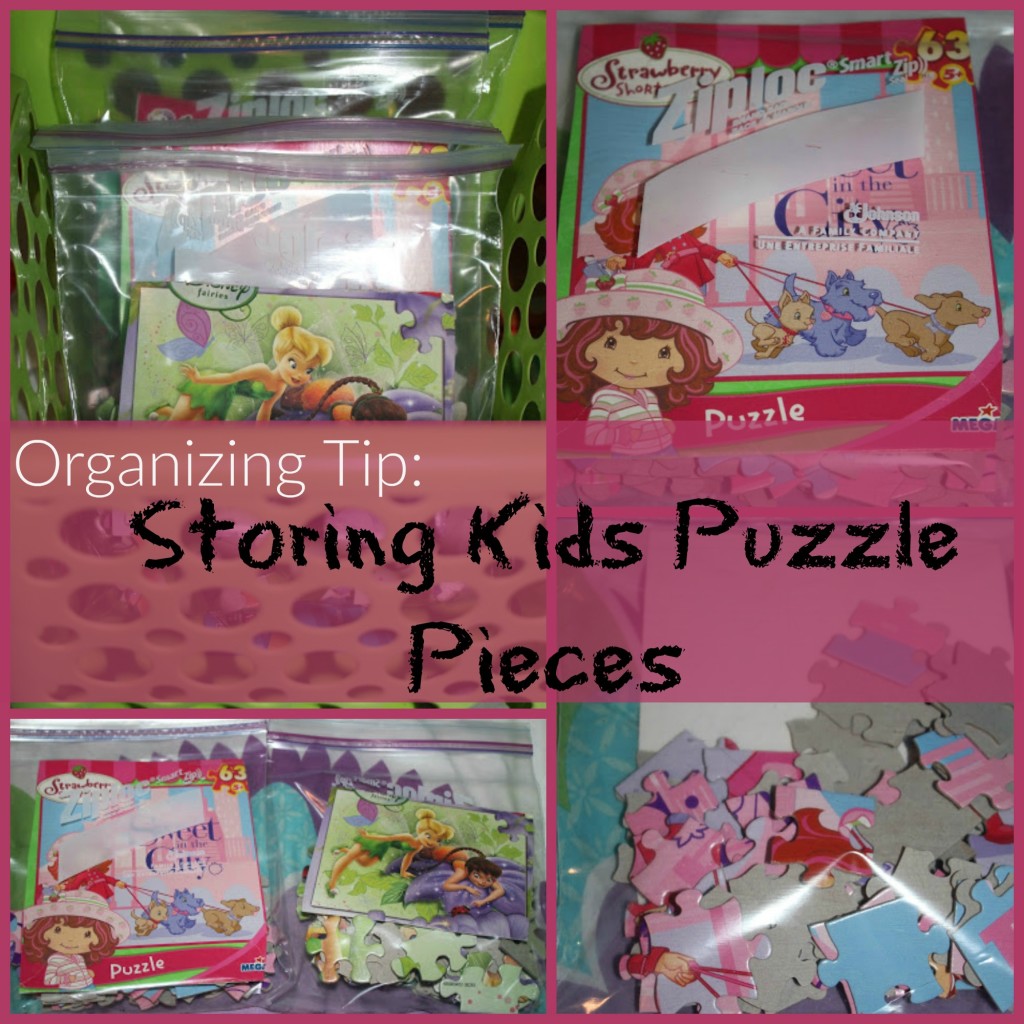 My girls have so many toys, it's important to keep them organized or we'll end up with a disaster zone.  I must admit, at times it sure does look like a tornado swept through the house, but I try my best to keep things as organized as possible.  With a little one, that can be pretty hard.

My girls enjoy doing puzzles and we've collected quite a few over the years.  As you already know, the pieces are so small that they're always getting lost or end up all over her bedroom floor.  Once a piece gets lost, there goes the puzzle!  No one wants to do a puzzle they can't complete.
The boxes the puzzles come in are pretty bulky.  Once they've been opened they can't really be shut well so all the pieces keep falling out.  It's really not ideal to store your puzzles in the boxes they came in.  After losing numerous puzzle pieces,  I knew I had to come up with a better space saving solution for puzzle organization.

After a little thought, I came up with a great, simple solution that's very inexpensive, easy to do, and it works well for me and my girls.  Now they're no longer overwhelmed by boxes and boxes of puzzles, they can find what they're looking for and put them away easily when finished.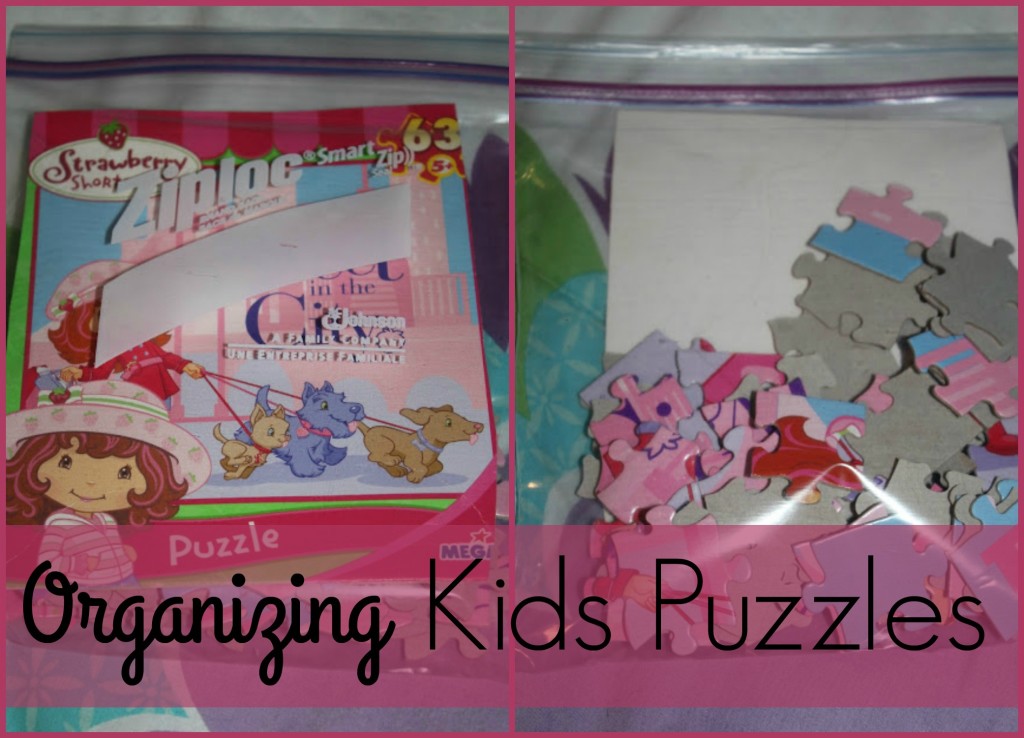 Getting Puzzles Organized
To get your kids puzzle pieces nicely organized, all you'll need is a plastic bin and one quart sized ziploc bag for each complete set of puzzle pieces.  Each puzzle will go in it's own bag.  I cut out the pictures from the front of the original boxes so it's easy to see what each puzzle is and the girls can find which puzzle they want to do.  The pictures also help as a guide for putting the puzzles together, so don't throw them out!
All of the puzzles are now neatly stored on a shelf in a plastic bin.  I no longer have to worry about missing pieces.  It's a very simple solution, and it works well!  If you're looking for a way to organize your kids puzzles, try this and let me know if it works for you.