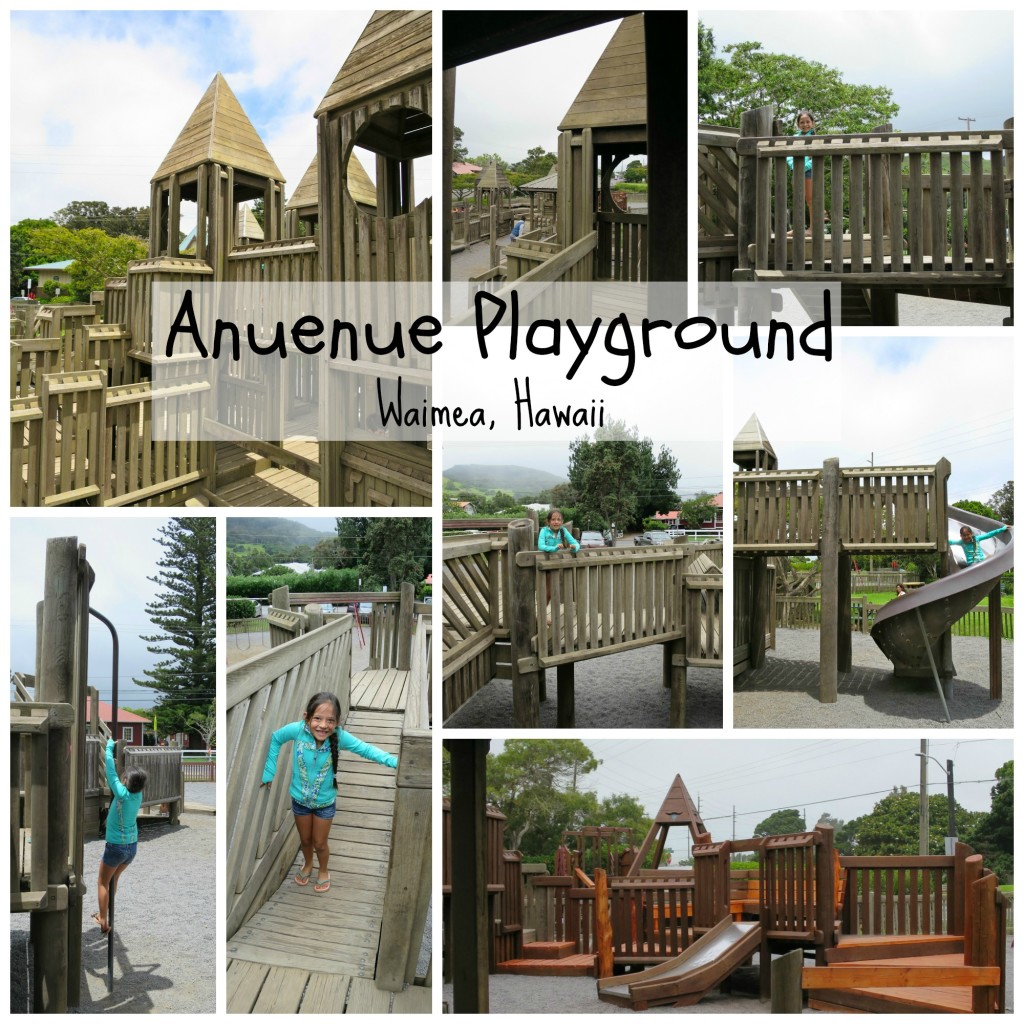 The Anuenue Playground in Waimea on Hawaii's Big Island has got to be one of the coolest playground's around.  The expansive wooden structure brings out the excitement in kids of all ages!
It's Summer, and living on an island, our options are limited.  We've got the beach, playgrounds, a zoo, and a bowling alley.  Unfortunately, most of those are quite a drive away, so we spend most of our days at home.  I asked the girls what they'd like to do, and they both wanted to go to the park.  Since I had a dentist appointment in Waimea, I decided to make it a day and treat the girls to some fun at the Anuenue Playground.  It's about 30 minutes away, so not somewhere I'd go on a daily basis, but since I had to head to town anyway, why not make a stop at the park.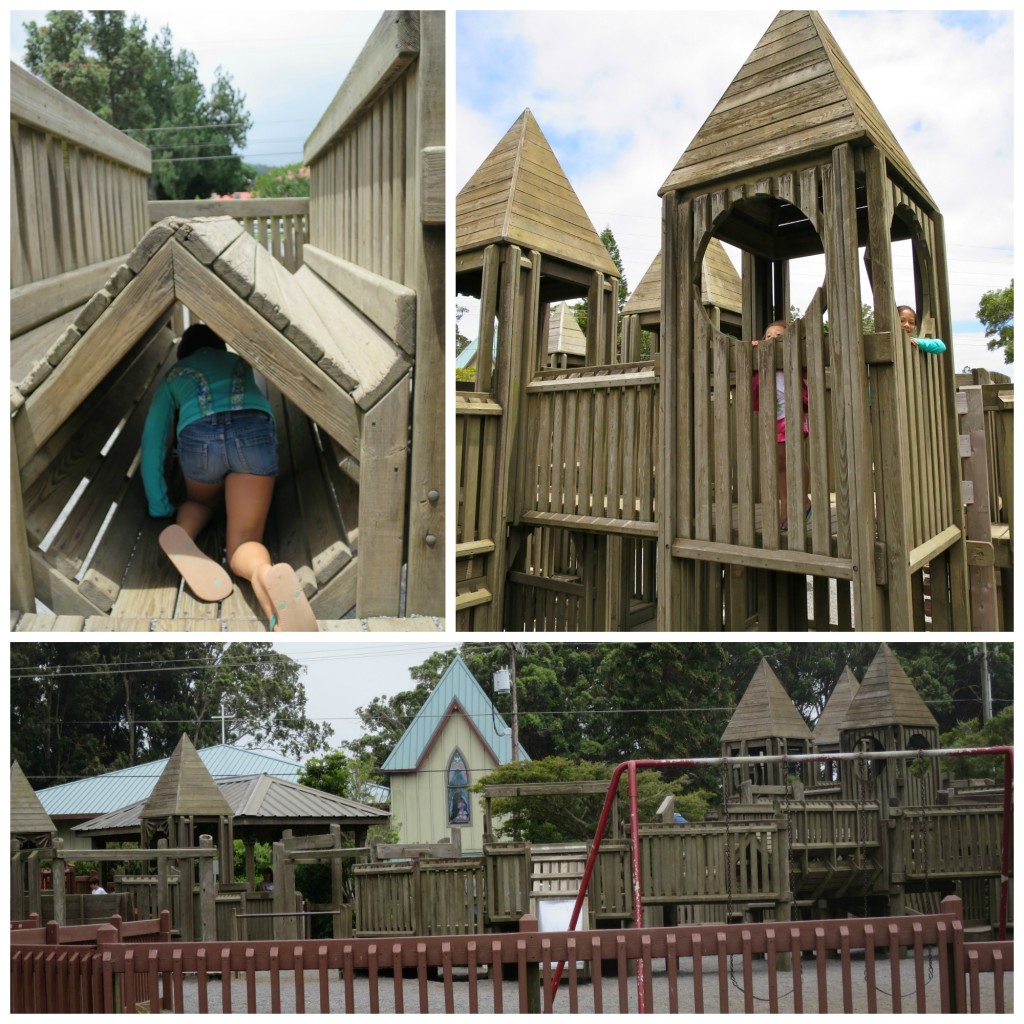 The Anuenue Playground is lots of fun.  It's huge, with lots to do!  There are multiple slides, wings, bridges, monkey bars, an area where kids can pretend to drive a ship, a baby/toddler area, and so much more!  It's the perfect place for kids to unleash their energy.  Surprisingly, the playground wasn't very crowded on the day we visited.  The girls had a blast and have already asked to go back again.