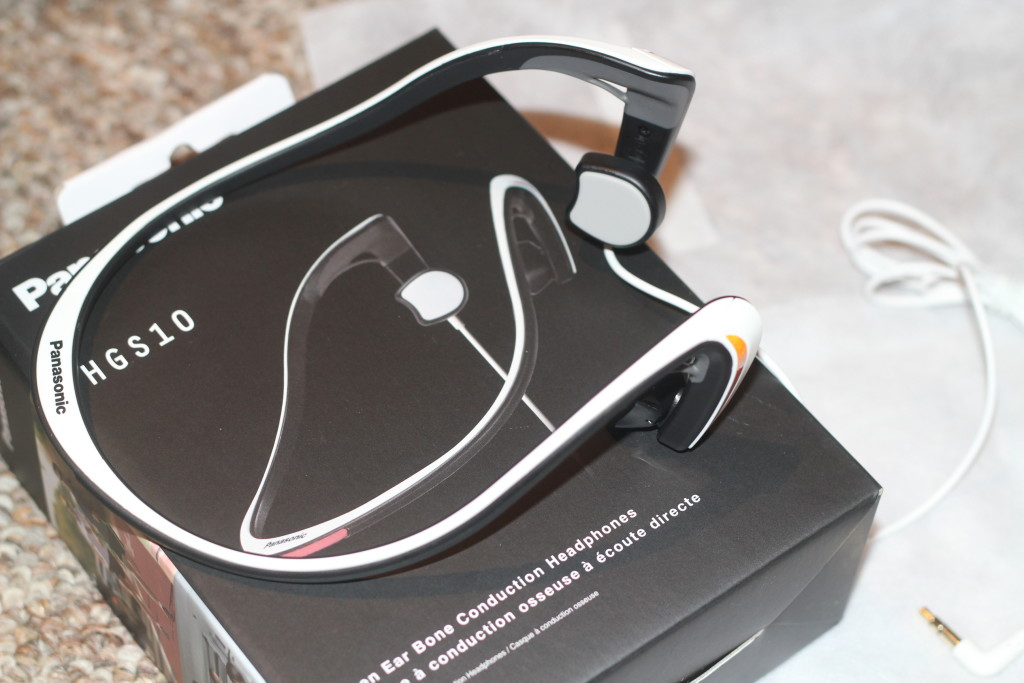 When going for a walk or jog around the neighborhood, I like to listen to music to help pass the time and keep me from getting bored.  Music is a huge motivator for me when it comes to exercise.  The right music can really help to keep me going, especially since exercising isn't my favorite thing to do. The only problem with wearing headphones or earbuds is you can't really hear anything other than the music coming through.  This could be dangerous in certain situations where it's important to be aware of your surroundings.  Especially on busy road ways.
Before I was introduced to the Panasonic Open Ear Bone Conduction Headphones, I never realized this type of headphone even existed.  Before these, I had only used earbuds. Not only is the Bone Conduction Headphone great to use while exercising, but at home too, so I can still hear the kids while using them.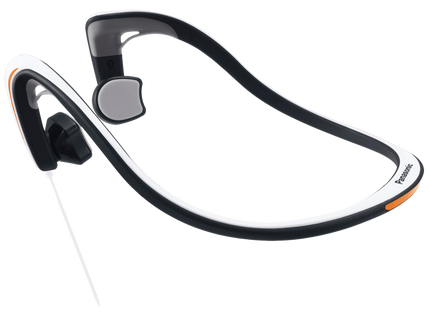 This headphone features an open ear design so you're able to hear your surroundings while listening to music. The bone conduction technology sends the music from your cheek bones to your inner ear. Because they don't fully cover your ears (they're worn next to your ears), they don't block out other sounds.  I noticed these headphones don't get as loud as some over the ear headphones or earbuds I've used, but that isn't a problem for me as I don't like my music too loud.
The Panasonic Bone Conduction Headphones are lightweight and comfortable.  They feature soft corner cushions which fit comfortably next to your ears.  They are water resistant against rain and sweat and can be easily cleaned off with a damp cloth.  The headphones come in 3 color options – white, pink and green with reflectors for added nighttime visibility.
These headphones would be perfect for anyone with an active lifestyle who enjoys listening to music.  With the three color choices, it'll work great for both men and women.  These headphones retail for $79.99, but can be purchased currently from Panasonic for just $58.99.