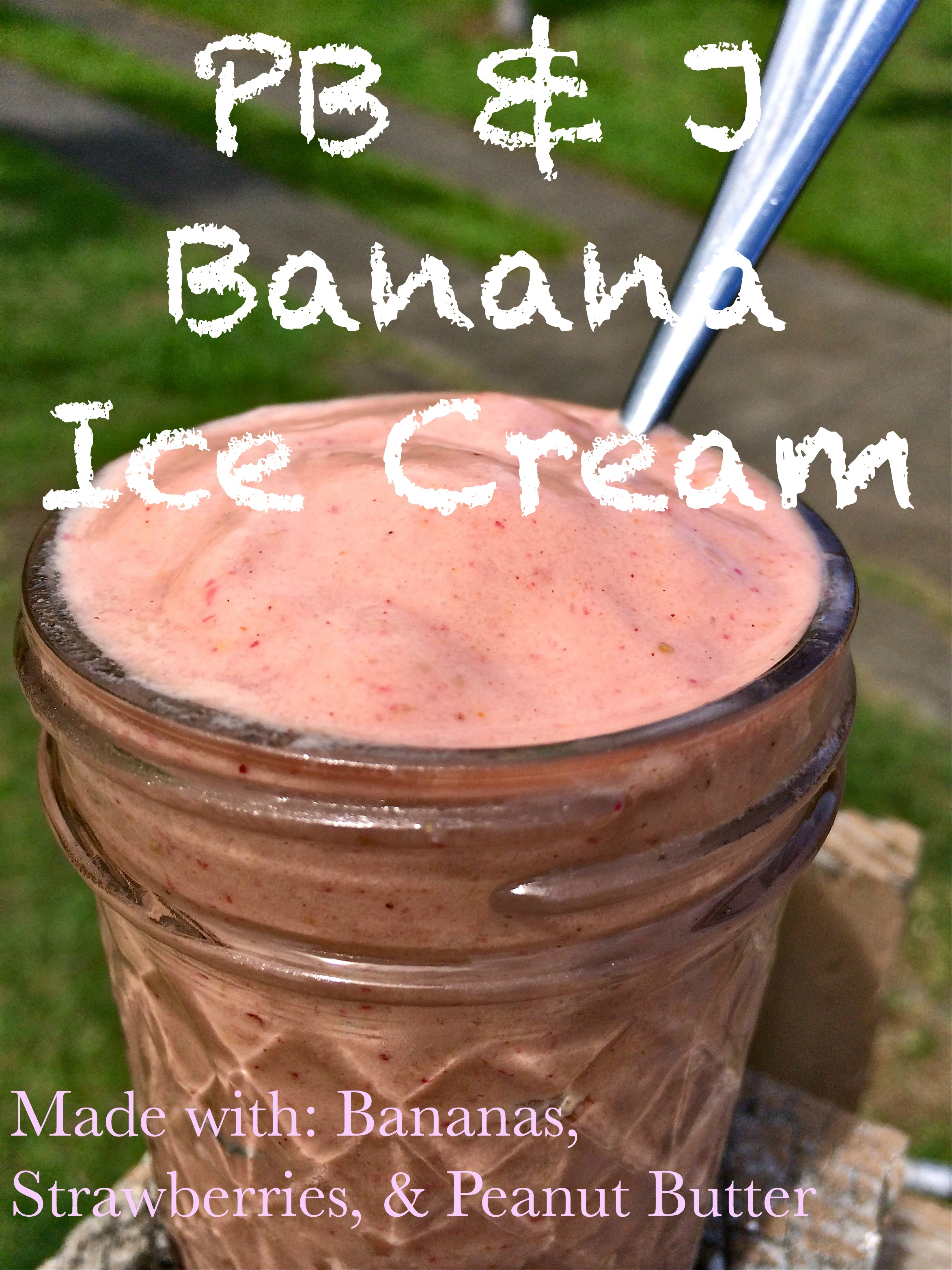 Did you know you can make a treat similar to ice cream using blended frozen bananas?  Frozen bananas, when blended, turn into a creamy, ice cream like consistency.  It's really yummy, and much better for you compared to regular ice cream.
This recipe calls for just a few ingredients.  It's really easy to make and literally takes no more than 1 minute!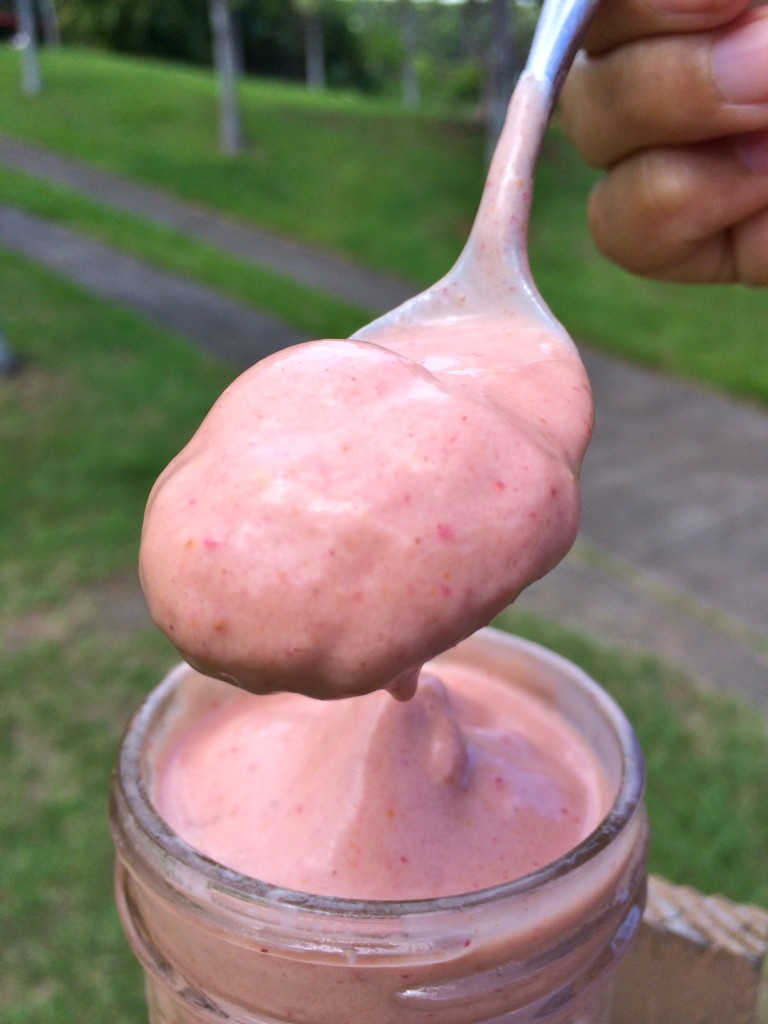 PB & J Banana Ice Cream
1 Frozen Banana
1 Handfull of frozen Strawberries (about 10-12 small strawberries)
1/2 c. Almond Milk (Any milk will do, lessen the amount if you want a thicker consistency)
2 Tbs. Peanut Butter
Agave (optional)
Directions:
Add milk, strawberries, bananas, and peanut butter into blender.  Squeeze a little agave in as well.  (I use all-natural un-sweetened peanut butter, if you use sweetened peanut butter, you may not need agave).  Blend Thoroughly.  Enjoy!