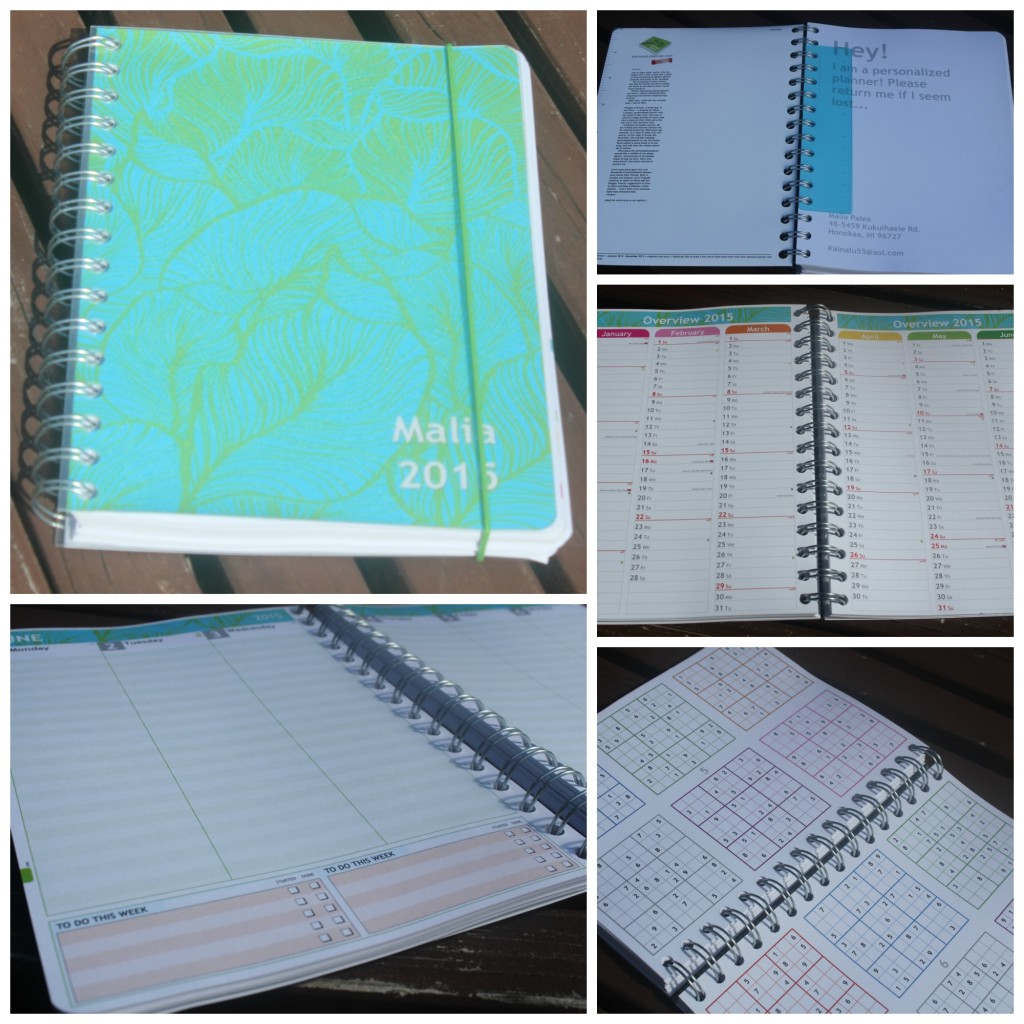 Disclosure:  I received this item for review purposes.  All thoughts and opinions are my own.
One of my goals for the new year is to be more organized.  There's no better way to get in the organizing mood then with a really good personal planner.  I recently received one from personal-planner.com.  It's perfect, and I'm sure it will help me to lead a more organized life in the coming year.
The think I love most about personal-planner.com is that you can customize your planner to make it fit your style and needs. To start off, you choose from one of four sizes for your planner.  Then, you can choose from a nice selection of covers, or you can upload a photo of your own.  You can also personalize the cover with the year and your name.  You can customize further by choosing the color for the text as well as the color for the elastic closure.  All of these customizations and personalizations will assure you that this planner is made just for you!  For the inside pages of the planner, there are various options you can choose from to customize the planner to fit your needs.  You can add a space for lists, workouts, dinners, etc.  In the back of the book, there are a few extra pages where you can add graph or lined paper, sudoku or maps among other options.
I loved that I was able to pick and choose what I wanted in my planner.  In the end, it turned out perfect for me.  I love the finished product and can't wait to start using it in January!  Planners range from $29.95 for a mini to $39.95.  A personal planner will make a fantastic gift for the holidays!  If you know someone who'd like one, you can give them a gift card to personal-planner.com so they can create one of their very own.