For me, personalized items are always so special. They become keepsakes to cherish forever. Ornaments.com offers a wonderful selection of personalized ornaments. After browsing through their extensive selection, I finally decided on the Santa with List Personalized Ornament. It's the cutest thing.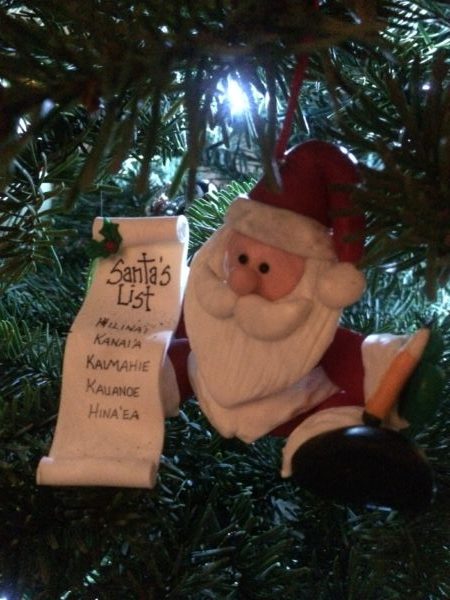 Santa all decked out in his full holiday attire sits with a pencil in one hand and a list in the other. He's such a cute Santa! One of the greatest things about this ornament is, you're able to personalize Santa's list with up to seven names of your choosing. The Santa ornament seems to be made out of a clay of some sort and is three dimensional. It appears to be handmade, with cute little details. It's a great piece for the holidays and looks nice hanging on our Christmas tree. The girls love it too. They loved seeing their names on the list as well as those of their cousins and wanted to know how I got it. They thought it was amazing that their names were on the ornament! This particular ornament costs $14.75, which I think is a great price for a personalized ornament.
The Santa with list Personalized Ornament is a wonderful addition to our holiday decor. It's  definitely a piece I'll look forward to taking out and using year after year. These ornaments would also make wonderful gifts for friends and loved ones. My mom would definitely enjoy seeing the names of all her grandchildren on an ornament. I'll be sure to stop by Ornaments.com again, as they have such an awesome selection.