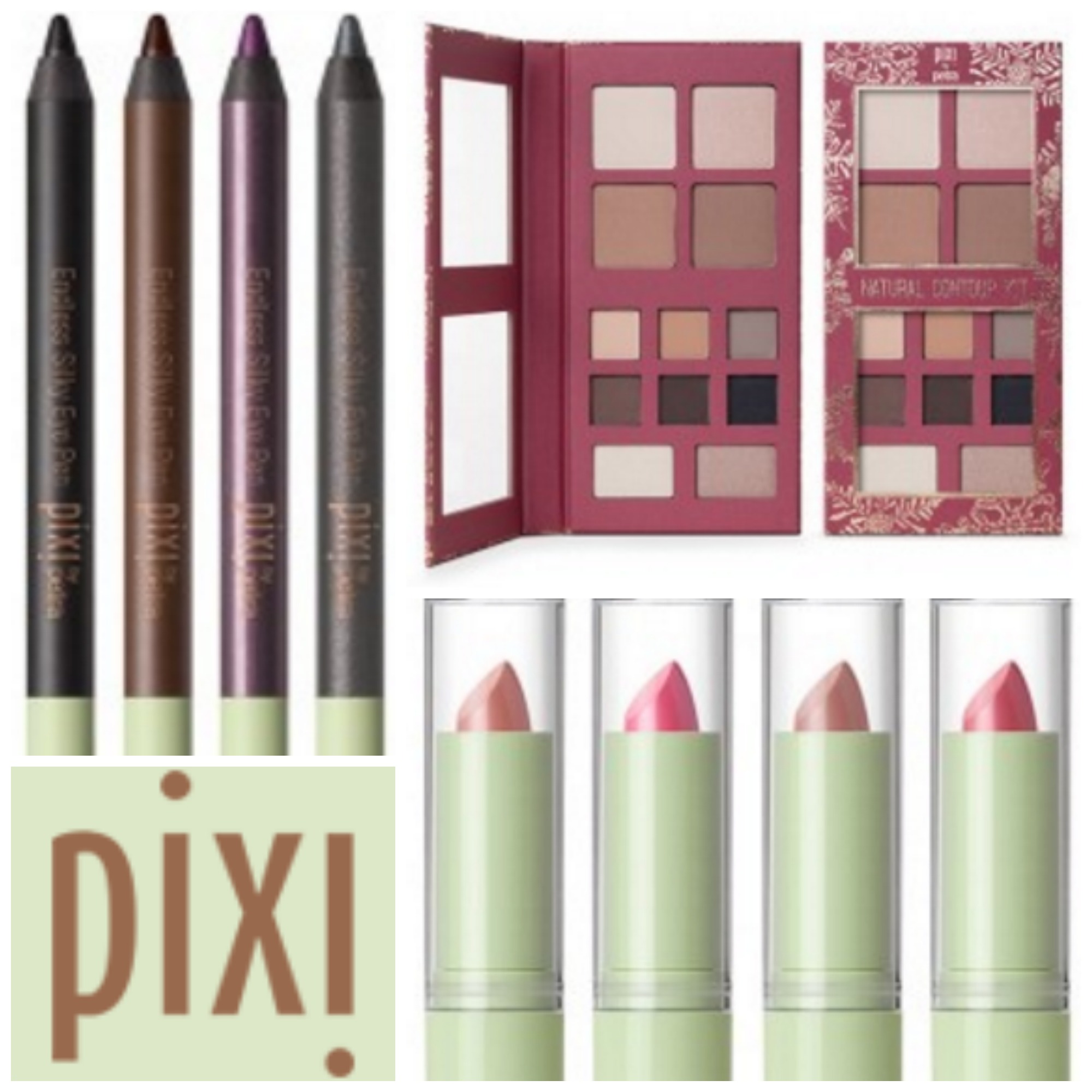 Pixi By Petra is a wonderful line of makeup I recently had the opportunity to try out. Pixi's mission is simply to bring out the natural beauty in all women – to make women look like themselves, only better.
Pixi has a wide range of products from foundation to lipstick, eye pencils, nail color, makeup brushes and more. I received 3 products from Pixi, they included the Mattelustre Lipstick Quartette, the Endless Silky Eye Pen Quartette and the Natural Contour Kit. I was very excited to try them all.

First off is the Mattelustre Lipstick Quartette ($14.00). This lovely limited edition collection includes 4 travel-sized top sellers in Pixi's moisturizing, rich demi-matte lipstick formula. Colors include Honey Bare, Petal Pink, Rose Naturelle and Bitten Rose. This set is a great way to try out the different colors to see which suits you best. Of the four, my favorite is the Honey Bare, it's a nice natural color that I'll be using often.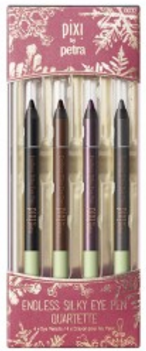 The Endless Silky Eye Pen Quartette ($18.00) was the one item I was most excited to try. I don't use a lot of makeup, but one thing I rarely leave home without is a touch of eyeliner. Just a little eyeliner really makes a difference for my overall look. This limited edition set includes 4 of the bestselling richly-pigmented gel-textured eyeliners. Colors include BlackNoir, BlackCocoa, DeepPlum and SlateGrey. I must say, this eyeliner is amazing! It glides on effortlessly and is so smooth. These liners are waterproof, budge-proof and smudge-proof. That's very important when choosing the right eyeliner because no one wants smudged eyeliner, I know I sure don't.  To test it out I rubbed by eyes a few minutes after applying the eyeliner and although a tiny bit did come off on my finger, it didn't smudge or look messy and for the most part, it all stayed put. I also rinsed my face with no problems. This may turn out to be my new favorite eyeliner.
The last item I received is the Natural Contour Kit ($24.00). This limited edition on-the-go contour perfection kit comes with 4 flawless face shades and 8 essential eye shades. This must-have palette contains everything you need for super natural looking definition. Foolproof, super silky powders contour, highlight and shade to enhance your features effortlessly. I haven't had the chance to try this kit out yet, but I will be trying it soon. I like that it offers a variety of natural colors for different looks. I'm all about the "natural" look, so this definitely suits me well.
These Limited Edition Pixi by Petra sets come beautifully packaged. They'll make great gifts and are the perfect size for a stocking stuffer. This is a gift the recipient is sure to enjoy.