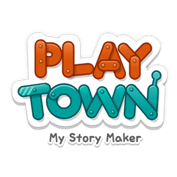 My kids use their iPads often so I'm always looking for new games to keep them occupied.  There are so many free games to choose from, I never know which ones to try out, so we go through a lot.  If the kids don't end up playing something I've downloaded, I delete it to open up room for more apps.  Play Town: My Story Maker is a free app that's recommended for children ages 3 to 9 years old.  It's a great app that allows kids to create, personalize and narrate stories while bringing their imagination to life!
Here's how this app works:
Begin your story by selecting an Adventure Play Set; play sets can range from traveling to playing sports to even exploring outer space!
My Story Maker invites you to create and build adventures, select your own stages, props, accessories and cast of lovable characters—such as princesses, monsters and jungle friends—and even use personal photos and drawings!
When completed, see your creation with the play back feature and share with family and friends within the app.
PlayTown is FREE to download for Android (https://play.google.com/store/apps/details?id=kr.co.tk.skt.playdoll) and iOS (http://itunes.apple.com/app/id473909588) and includes 3 Adventure Play Sets. Additional play sets can be purchased for $1.99 each.
I asked my six year old daughter what she thought of the app and she said that it was cool how you can record yourself and make up your own stories.  She also liked that there were lots of characters to choose from.  She has never played with an app like this before and really enjoyed it.  One night, she was sitting by herself playing on the iPad and I heard her talking to herself.  When I looked to see what she was doing I saw that she was on the Play Town app recording a story of her own.  I didn't let her know I was listening, because she may have stopped, but she did such a great job coming up with her own story.  She'd say it over and over to get it just right!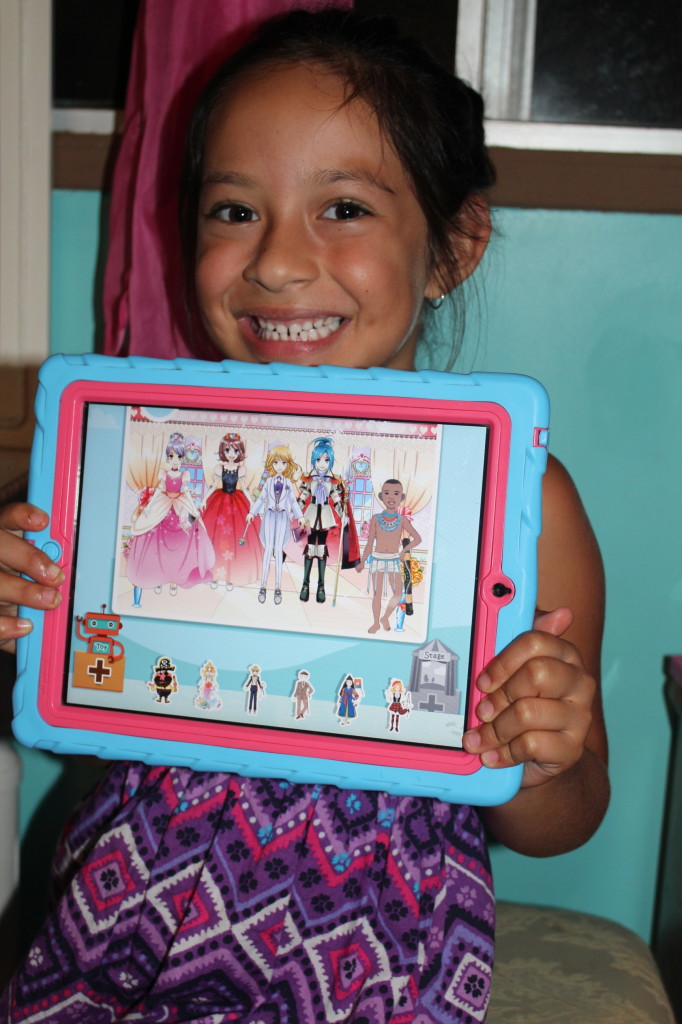 I love that this app helps children to use their imagination and creativity.  Although it's recommended for children as young as 3 years old, my 3 year old hasn't showed much interest in the story telling.  She does, however, like dressing up characters and placing them on the Play Sets.  I think she is just a little too young to get the whole concept.  It's perfect for 6 year olds, and I'm sure older children will enjoy it too.  I'm sure there are some younger children who will enjoy the app and story telling as well.
I would definitely recommend this app, especially since it's free!  The included Play Sets are great and if you find your child using the app a lot, paying for more play sets will be worth it.
For more information please visit www.PlayTownforKids.com and be sure to like the app on Facebook (https://www.facebook.com/playtownforkids)
Disclosure:  Although I received compensation for this post, all thoughts and opinions are my own.