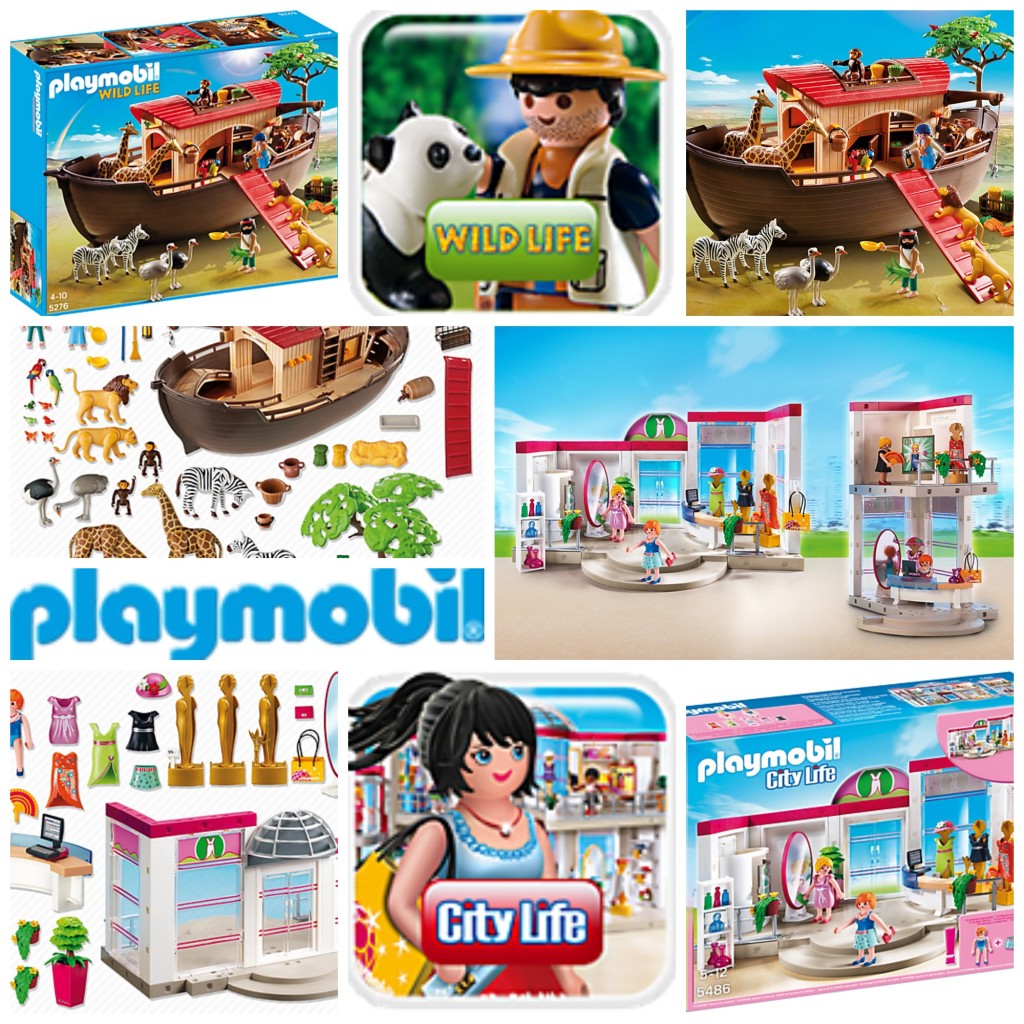 Disclosure:  I received these items for Gift Guide inclusion.  All thoughts and opinions are my own.
PLAYMOBIL offers a great selection of toys for kids.  There are a wide variety of themed playsets.  I received two sets, the Animal Ark, a Wildlife set and the Clothing Boutique which is from the City Life collection.
The Animal Ark is the perfect set for my animal loving four year old.  Not only is the Animal Ark a fun and engaging toy, but it is a wonderful learning tool as well.  I am able to teach my daughter the Bible story of Noah and the Ark, which is great.  We are also able to talk about the different animals.  It's the ideal toy for enhancing a child's imagination and to get them engaged in pretend play.  The floating ark has ample room for all of the animals, which include giraffes, zebras, lions, ostriches, parrots and monkeys.  It features a pulley, that really works.  The pulley helps to get supplies on board!  This set can be upgraded with th PLAYMOBIL Underwater Motor which will automatically propel the ark through water.  When not in water, the ark is able to move with the included rollers which easily snap into the bottom of the boat.  Along with the animals, the set includes two figures, a loading ramp, vegetables, hay, baskets, a tree and more!  The ark measures 20.5 x 9.6 x 8.3 in (LxWxH) and retails for $79.99.  It takes about 20 minutes to put everything together and is sure to bring hours and hours of fun!  The Animal Ark is recommended for children ages 4-10.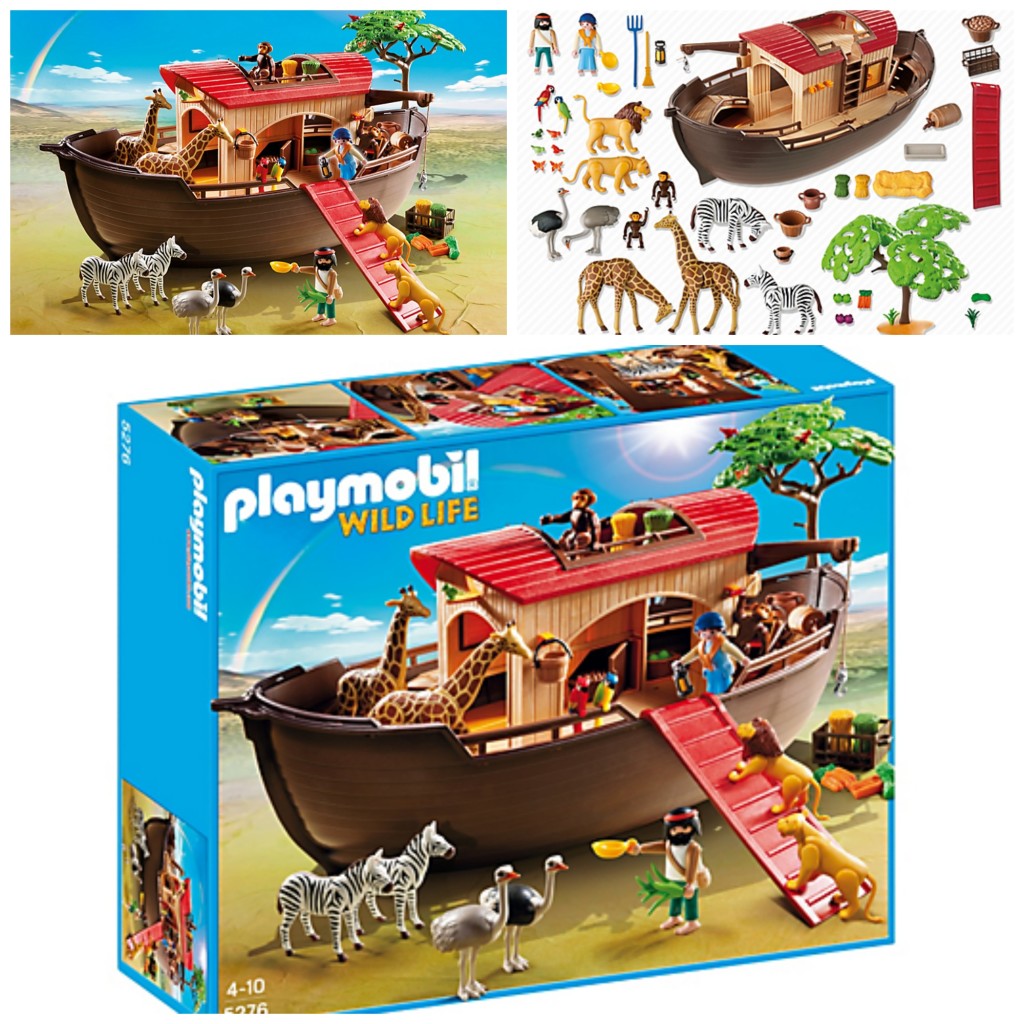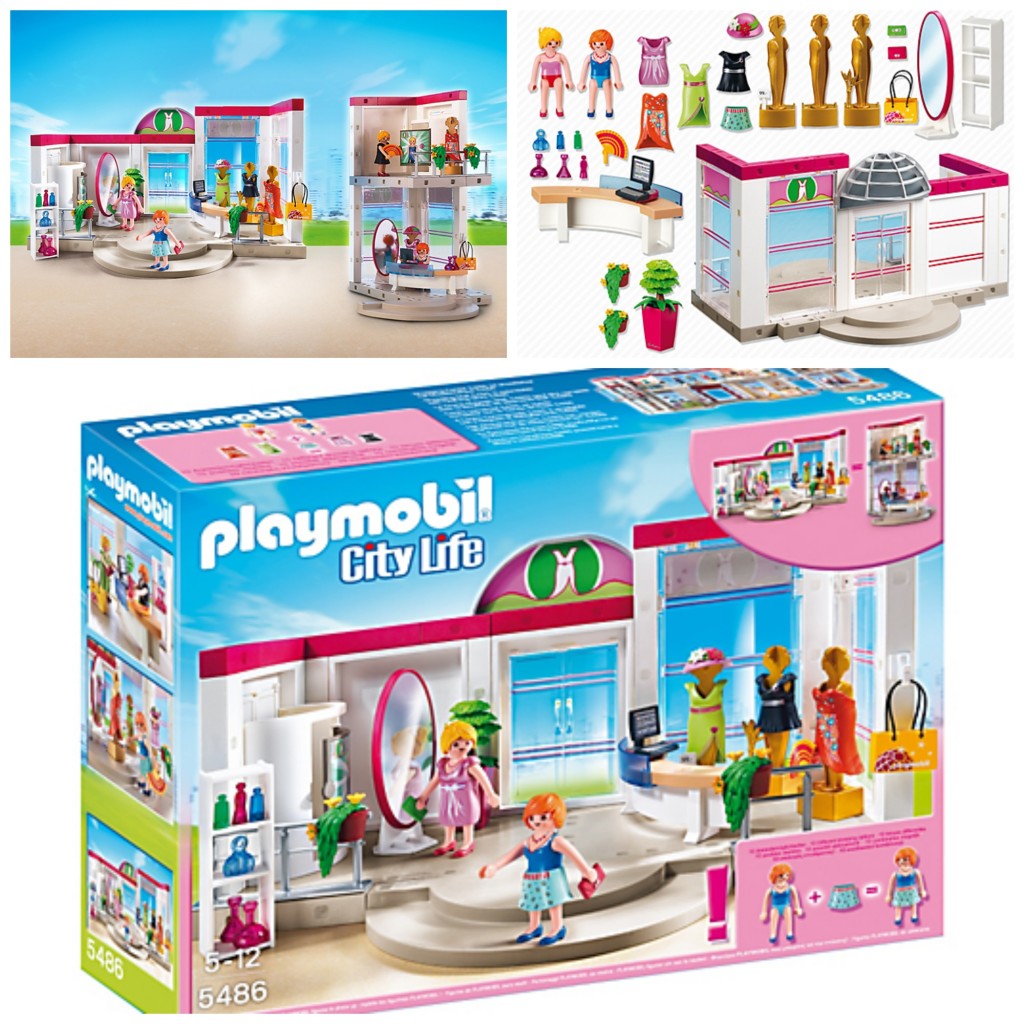 The Clothing Boutique from PLAYMOBIL is a great set for my 7 year old fashionista and other kids like her.  If you have a child who likes clothes, shopping, and dressing up, they'll have lots of fun with this set!  The Clothing Boutique features a dressing room and full length mirror.  The set includes two figures, dresses, skirts, purses, mannequins, perfume bottles, a checkout counter, and other accessories.  The dolls measure nearly 3 inches tall.  Their outfits are interchangeable and you can mix and match for different style combinations.  The Clothing Boutique is compatible with the Furnished Shopping Mall.  If you already have that set, this is a great addition.  If this is your first of the collection and your kids really enjoy it, I'm sure they'd love the Furnished Shopping Mall which will expand their play.  The set is recommended for kids ages 5-12.  It measures 14.2 x 12.6 x 7.9 inches (LxWxH) and retails for $67.99.