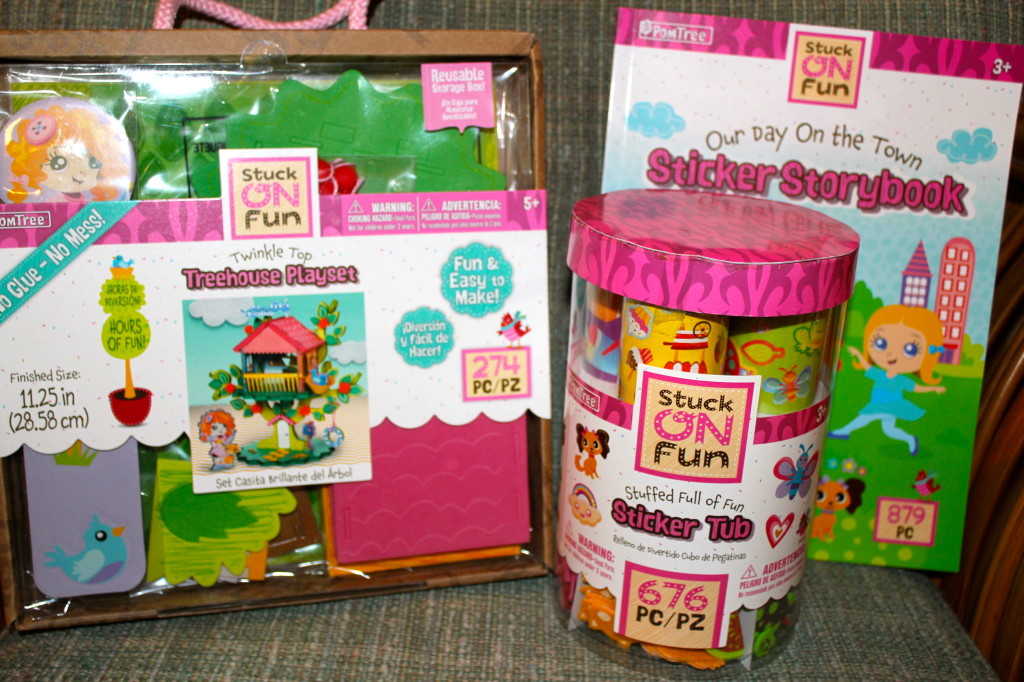 When I saw the PomTree line of products, I thought they were super cute and unique.  They definitely looked like fun for kids, and I liked that it was something I could do with my girls.  I received three items, the Twinkle Top Treehouse Playset, Stuffed Full of Fun Sticker Tub, and Our Day on the Town Sticker Storybook.
The playset looked pretty neat in the box and I thought it would be easy to put together.  It's recommended for children ages 5+.  The re-useable box even states that it's Fun and Easy to make and no glue is needed.  I love mess free products, so I was excited to start putting the treehouse together.  Unfortunately, it took me a lot longer than expected.  The directions were very basic, and really didn't explain much, especially being that there are 275 pieces.  The directions also seemed to leave out some important steps and details.  The pieces aren't labeled, so you kind of have to figure things out on your own.  I got pretty frustrated trying to figure out how to put it all together.  If not better directions, more pictures of the finished product from all angles would have helped as well.  After about an hour of working to put the Treehouse together, it looked pretty good.  The finished treehouse measures 11.25 inches tall.  The pieces are made of foam and chipboard and held up okay, but the finished product is still quite flimsy.  I can't see how it would work with a child actually playing with it because the house kept falling forward, it just isn't sturdy enough.  I am thinking I could have done something wrong with the setup, maybe there is a way to make it more sturdy, but as far as I can tell I followed all the directions that were given to me.  The finished product is very cute, and would make for a great decoration in a childs room.  I like the bright colors, little details and the fact that you can customize it with the included stickers.  I don't think children would be able to put this together on their own, but they can definitely help out with a few things like adding the finishing touches.   There are other really cute playsets to choose from as well.  This one retails for just $9.99.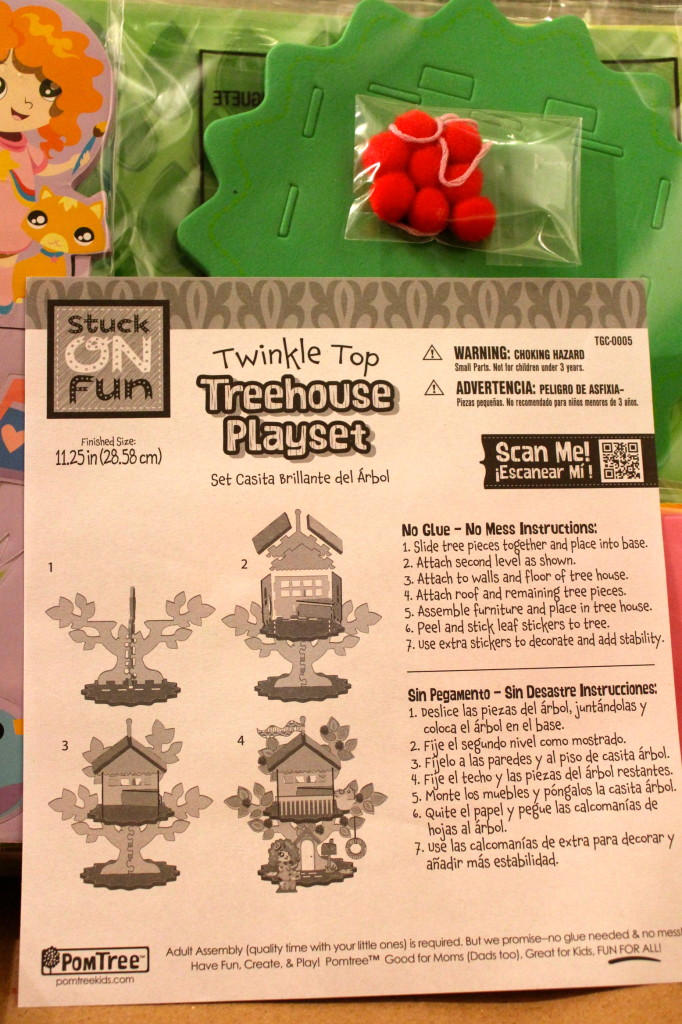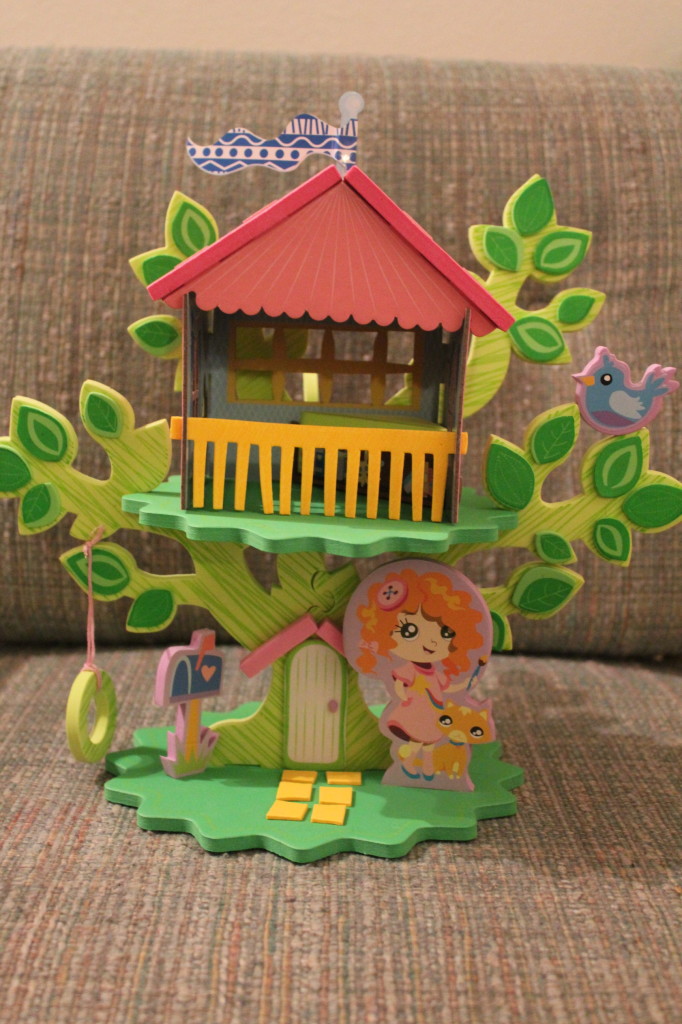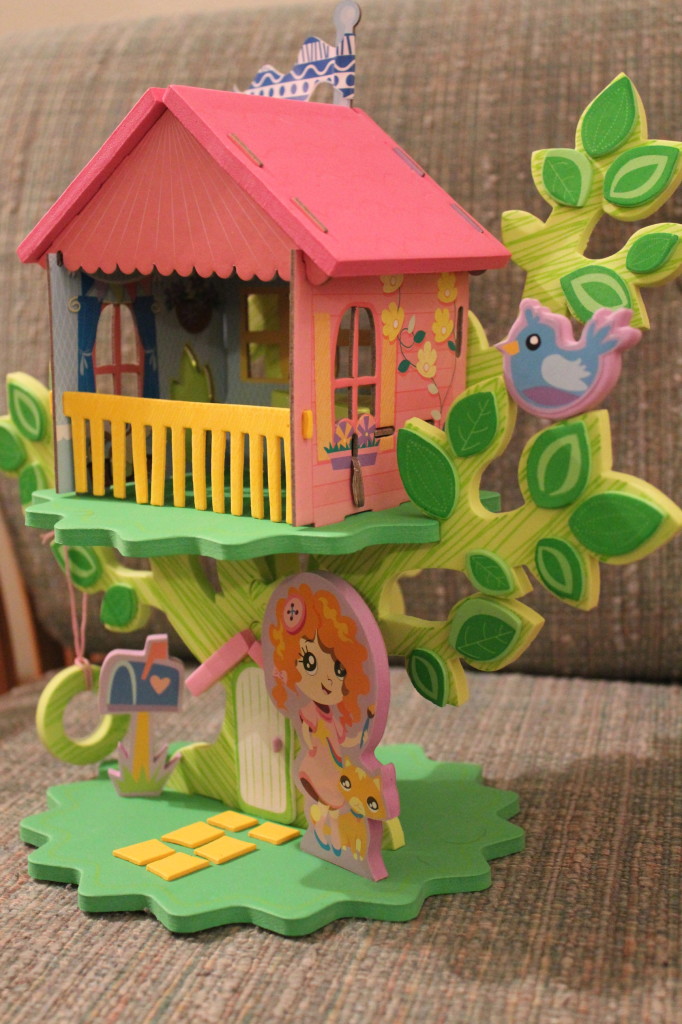 The second item I received is the Stuffed Full of Fun Sticker Tub.  It includes 676 pieces of assorted mixed media kids stickers.  In this sticker tub you'll find foam, felt, and paper stickers.  It's perfect for kids who like to get creative!  They can use the stickers for crafts and to customize the playscapes and sticker books.  I like the variety that each bucket offers.  I chose the girls bucket and it includes everything from hearts and rainbow stickers to cats and ice cream cones!  This is something my daughter would love!  You can purchase the large sticker tub for $9.99.  There are also some small tubs available for $6.99.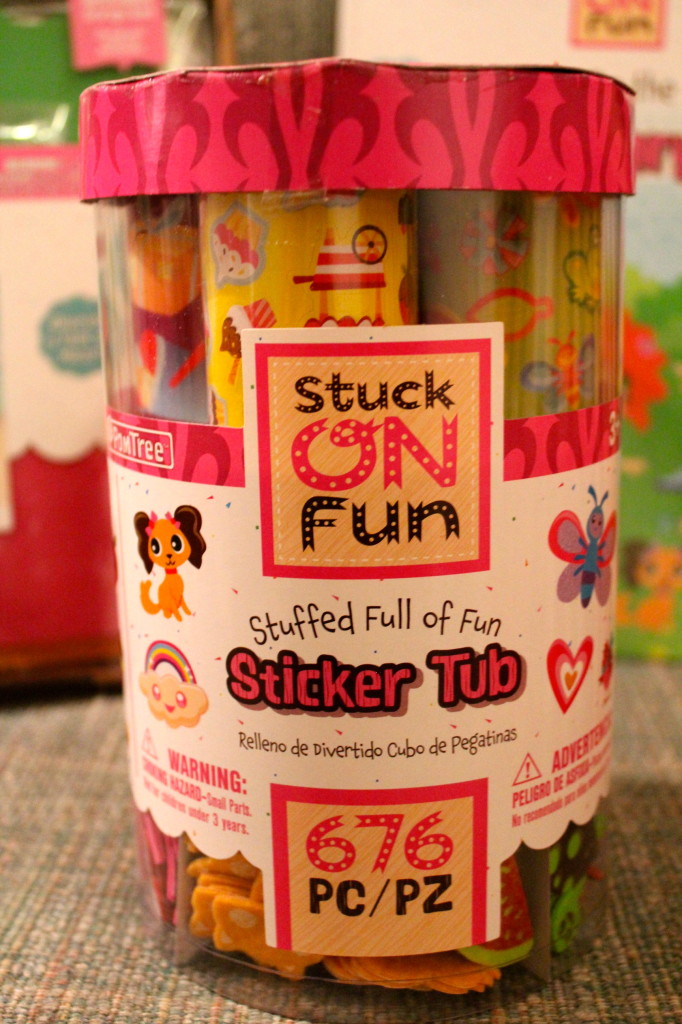 The last item I received is the Our Day on the Town Sticker Storybook.  It's my favorite out of all three of the PomTree products.  With this storybook kids can create their own story with the included stickers.  There are 879 stickers, so you know you're child will have hours of fun with this sticker book.  Being that my six year old has been getting better at reading, this would be perfect for her.  She'll be able to read the story and add on the stickers to customize the pages as she wishes.  The only thing I'd do different would be to make the stickers removable so it can be played with over and over agin.  The pages are made of paper, so once you place a sticker, it's pretty much stuck there.  Recommended for ages 3+, the Sticker Storybook sells for just $5.99.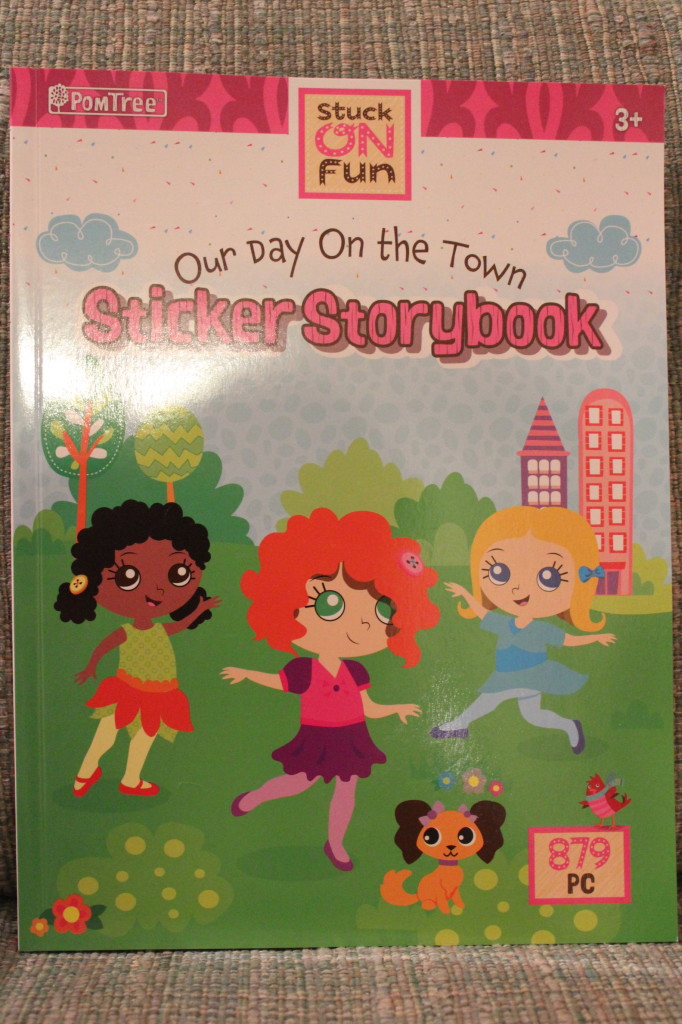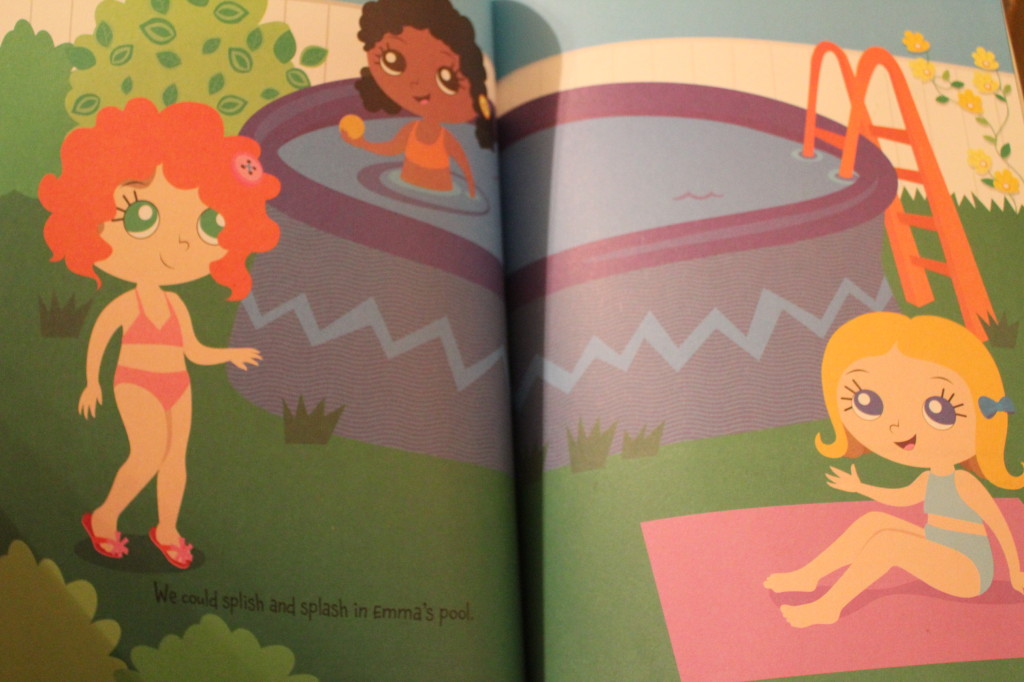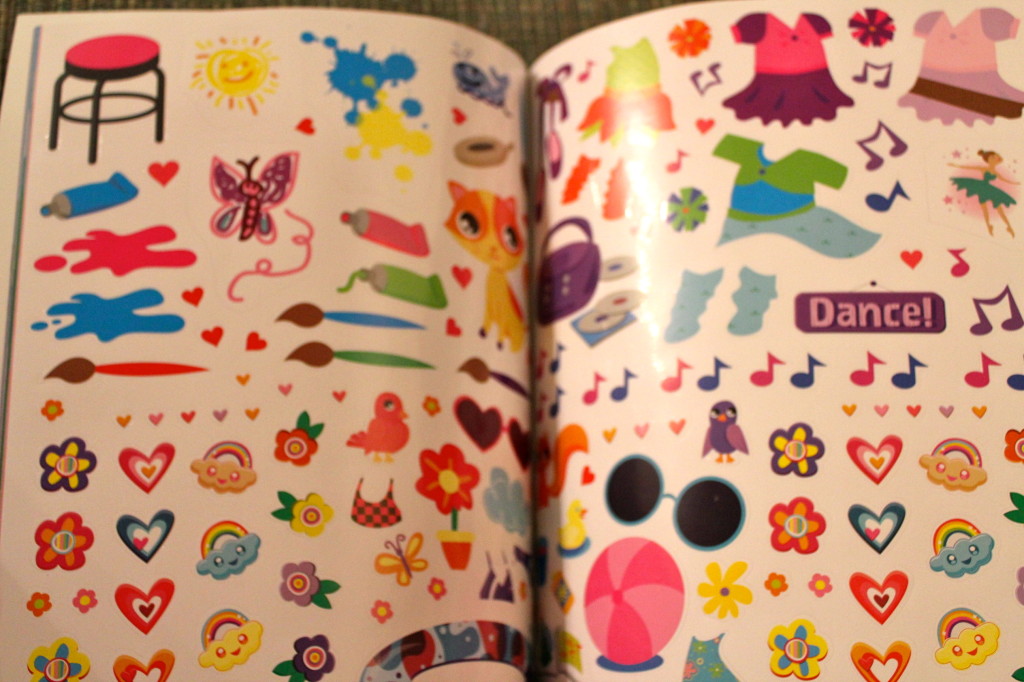 PomTree does have a nice line of products that fosters a child's creativity.  I like that these products are something that can be worked on with parents so you can get some quality time in while doing something fun.  I also like that all of the products are very reasonably priced.
Want more Gift Ideas for the upcoming Holidays?  Check out Livin' The MOMMY Life's 2013 Holiday Gift Guide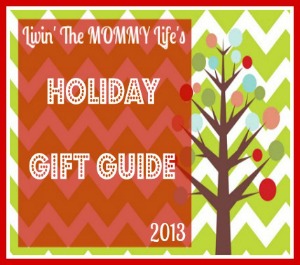 Disclosure:  I received these products for review purposes.  All thoughts and opinions are my own.