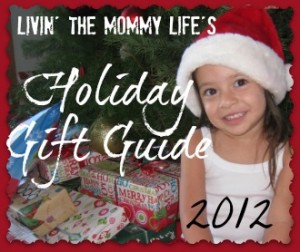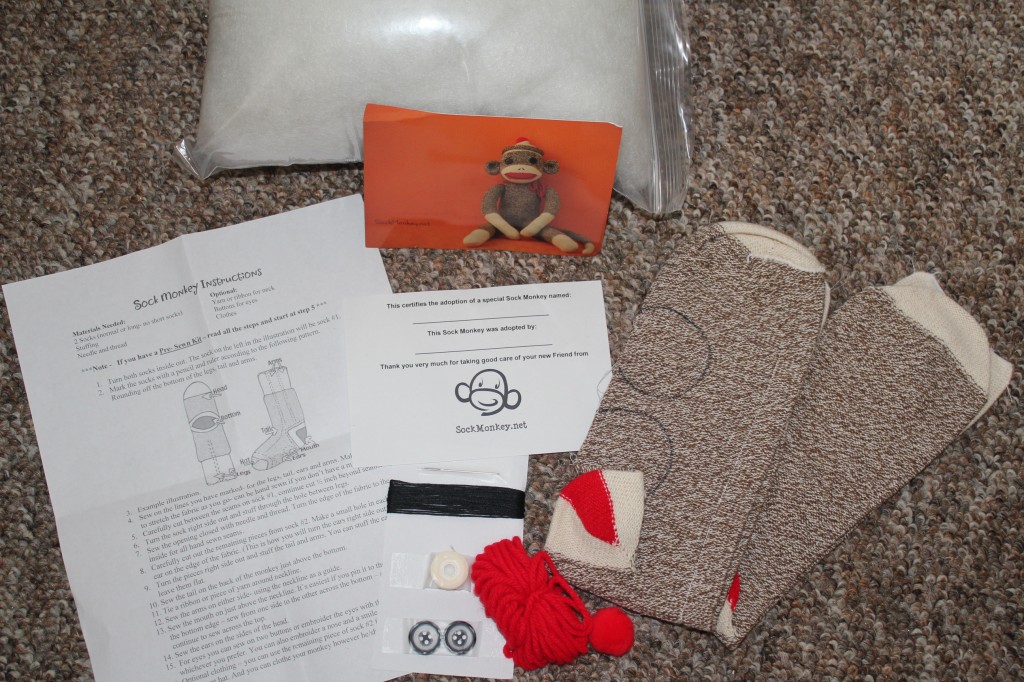 Sock Monkeys are so cute!  I bought one for my five year old daughter when she was two, and it's the one toy that all the other kids want when they come over!  When I came across the DIY kit at SockMonkey.net, I knew it would make a great gift for the upcoming holidays.
There are three DIY kits available.  I received the Deluxe (Pre-Sewn) Do It Yourself Sock Monkey Kit.  It included everything needed to make a sock monkey, and best yet, for non-sewers like myself, everything is pre-sewn!  It comes with a step by step instruction sheet that is easy to follow.  Although it was fairly simple to make this monkey, it did take some time.  I hand stitched rather than using a sewing machine and that's why it took a little extra time.  It should be much quicker if you use a sewing machine.  It also took a while to get the tail stuffed.  My monkey didn't come out perfect, but he is cute, and I am more than happy with the final product!  With this kit, no two monkeys will be exactly alike.  When I showed the monkey to my two year old she had a huge smile on her face.  Monkey's are one of her favorite animals right now.  She gave hime a big hug and kiss, and I know he will become one of her favorites.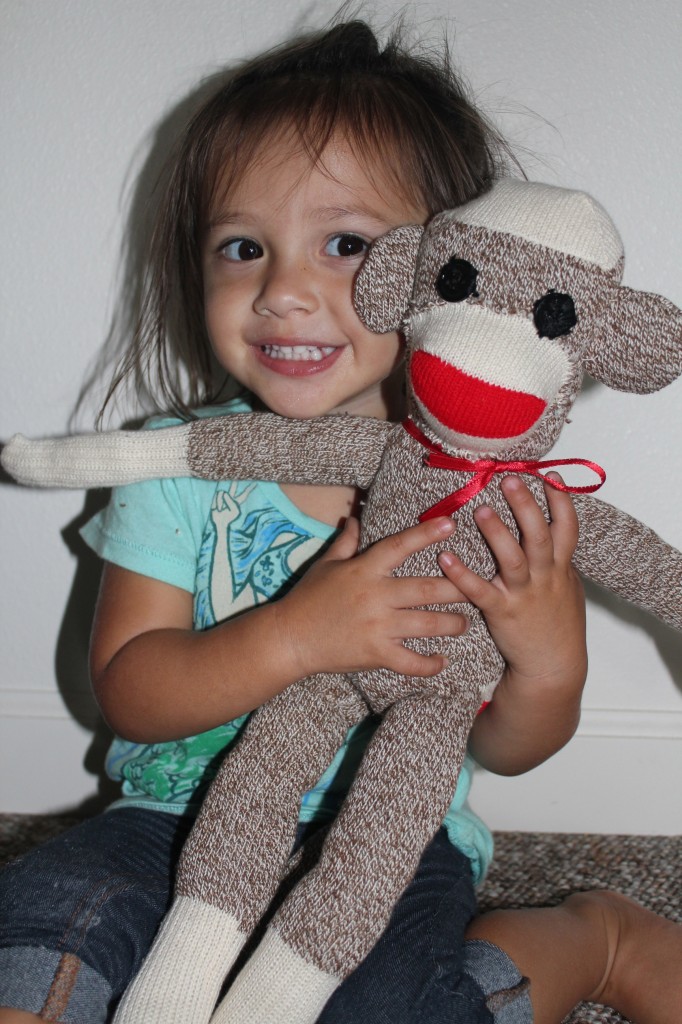 I think this kit would make a wonderful gift for older kids, teens and anyone else out there who loves Sock Monkey's.  The recipient of this kit will have a great time putting their very own sock monkey together.  You can also make the monkey yourself and give the finished product as a gift.  Either way, it will surely make someone very happy!  The Deluxe (Pre-Sewn) Do It Yourself Kit can be purchased for $22 at SockMonkey.net.
and now for the GIVEAWAY….
We are giving away 2 Budget Sock Monkey Kits valued at $13 each.  Each Kit contains everything needed to make a sock monkey besides the pol-yfil fluff.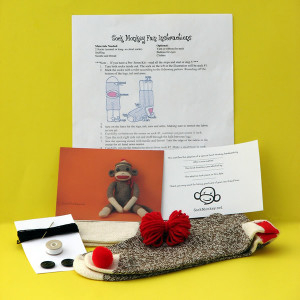 Enter using the Rafflecopter Form below.
Disclosure: I received this item for review purposes. All thoughts and opinions are my own.