March 20th marks the first day of spring. As the end of winter draws near, my girls were more than ready for some pretty new spring dresses. They each received a beautiful dress from Kate Mack which they absolutely love (and so do I).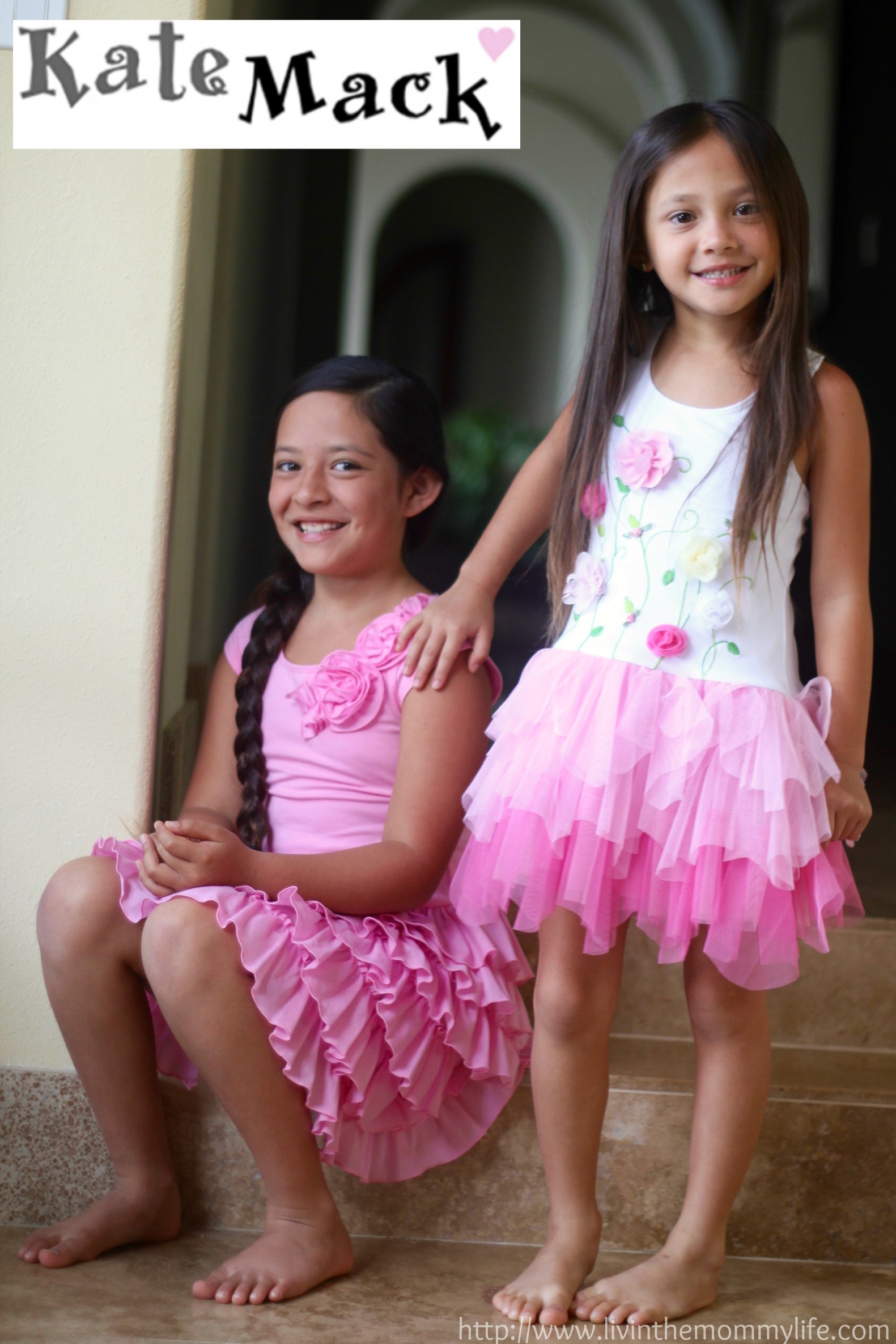 Kate Mack has a wonderful selection of stylish clothes for girls.
The designs "possess a nostalgic and modern appeal destined to please both the youngest customer and the fashion conscious young teen.  Whether the occasion calls for  a formal or more casual look, the combination of beautiful fabrics with eye-catching details fills the need for what girls (and Moms) want an outfit to be: hip, but also simple, pretty and modest."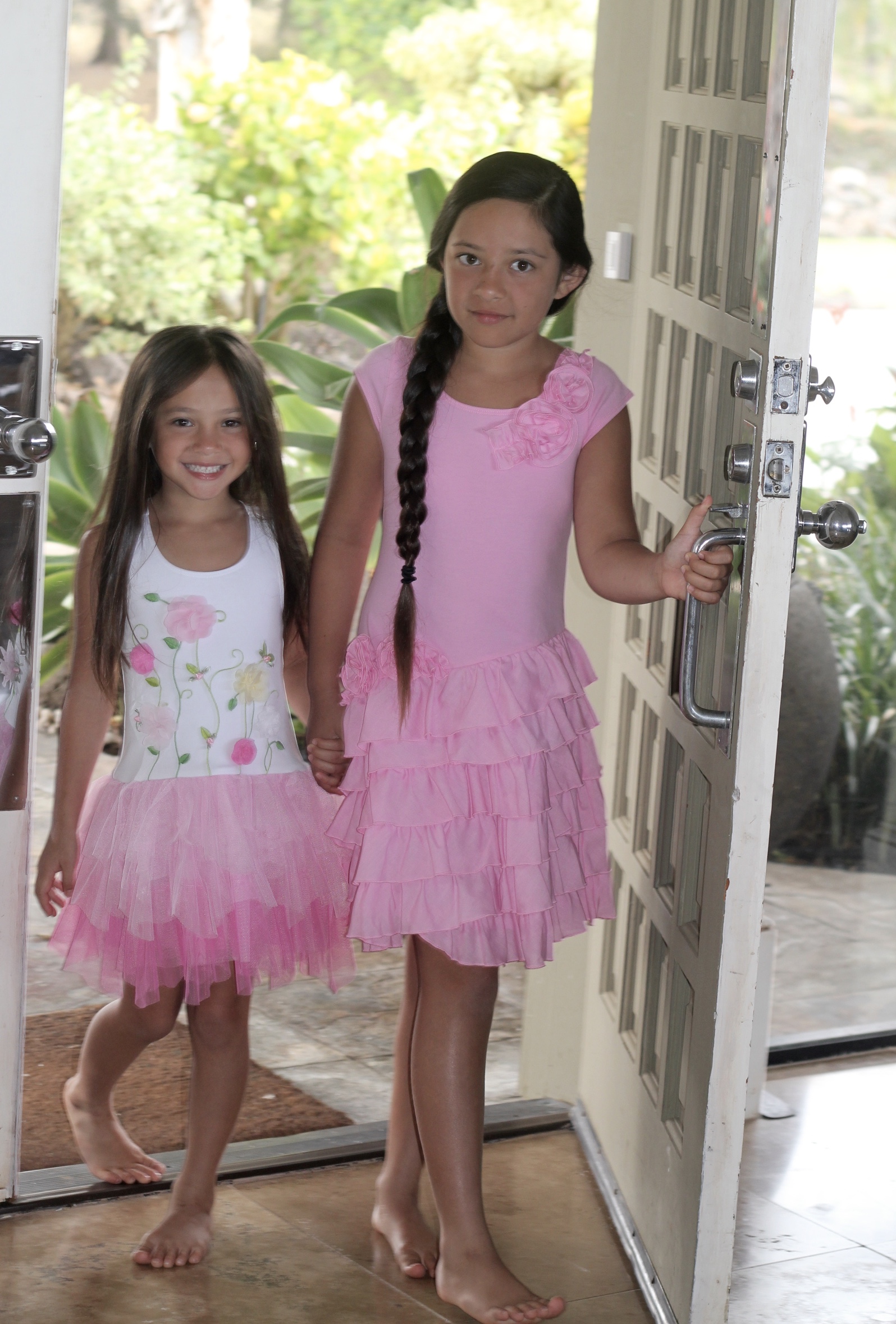 My youngest received the Radiant Roses Dress – White/Pink, a sweet knit sun dress featuring a two-tone fluffy pink netting skirt and a sporty racer back with ruffle trim. The beautifully eye-catching bodice really makes this dress stand out with it's three dimensional flowers and embroidered stems. I absolutely adore the exquisite details, and so does my little one. This dress retails for $75.00.
Matching nicely with her little sister, my oldest received the Pink Radiant Roses Dress. This stunning dress will leave any girl feeling "pretty in pink". Just like the other dress, the details on this one are amazing. It features a comfy knit bodice and a girly ruffled voile skirt along with three dimensional flowers at the neckline and waistline and a sporty criss cross back detail. This dress also retails for $75.00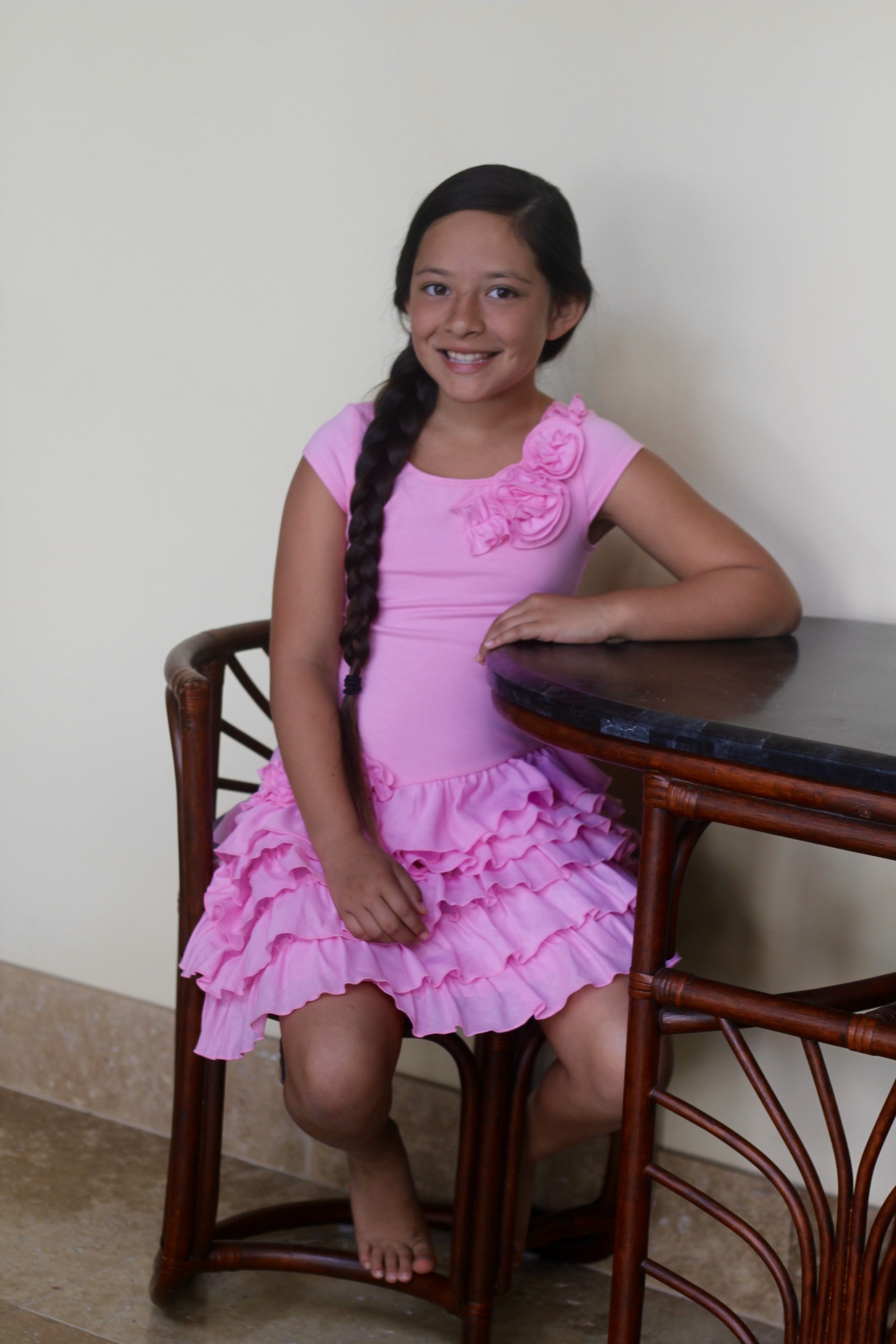 These wonderful dresses will be the girls Easter dresses this year and they're absolutely perfect. The designs are great, and the quality is outstanding. I'll definitely be adding more styles from Kate Mack to their wardrobe. Sizes range from 9 months all the way up to size 16. I love that you can often find matching styles in different sizes, so if you want your girls of different ages to match, they can!
If you're looking for the perfect spring dress for a special girl in your life, be sure to check out all that's offered from Biscotti and Kate Mack.