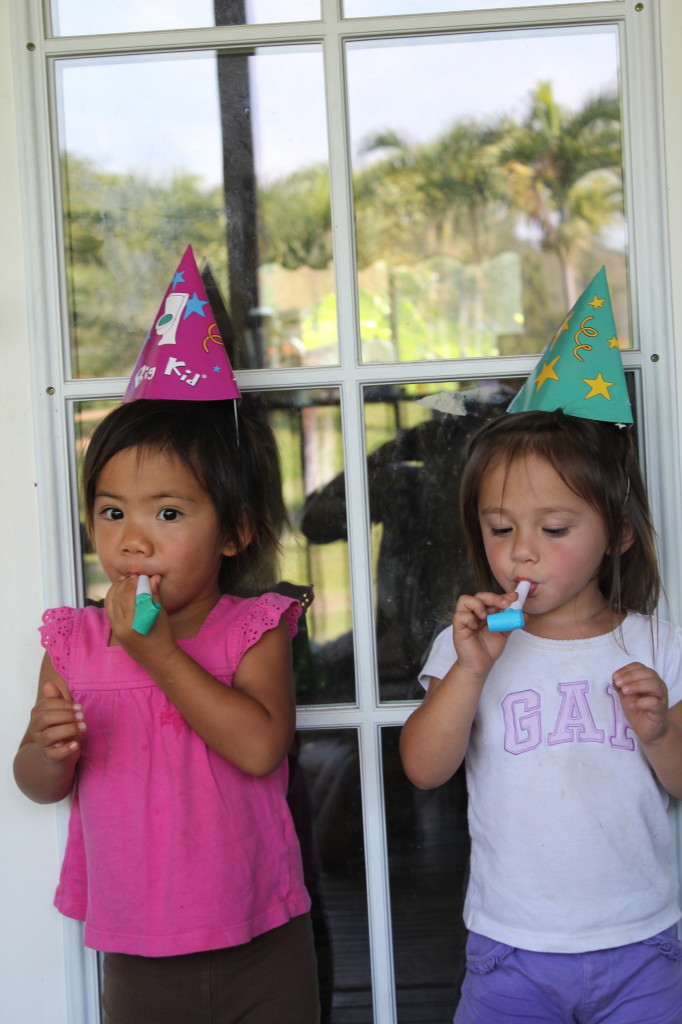 We all really enjoyed our Pull-Ups First Flush Party!  There are a bunch of little ones all born within 2 months of each other.  Being that they are all in the potty training stage, this party was perfect for all of them!
We started off the party by handing out party hats and blowers, they were excited.  Having all those two year olds in one room definitely got a little hectic and I knew they wouldn't last inside for long.  I opened up a bag of pull-ups and had each of the girls choose between a minnie mouse pull-up and a princess one.  Once they chose which one they wanted, they excitedly put them on.  I had my daughters potty there and asked who knew what that was, and who uses the potty.  We talked about how they are all getting to be so big, and that big girls use the potty!  I know it's a process, but they are definitely all ready.  They are all in different stages, with some having already had their first flush, yet none of them are fully potty trained.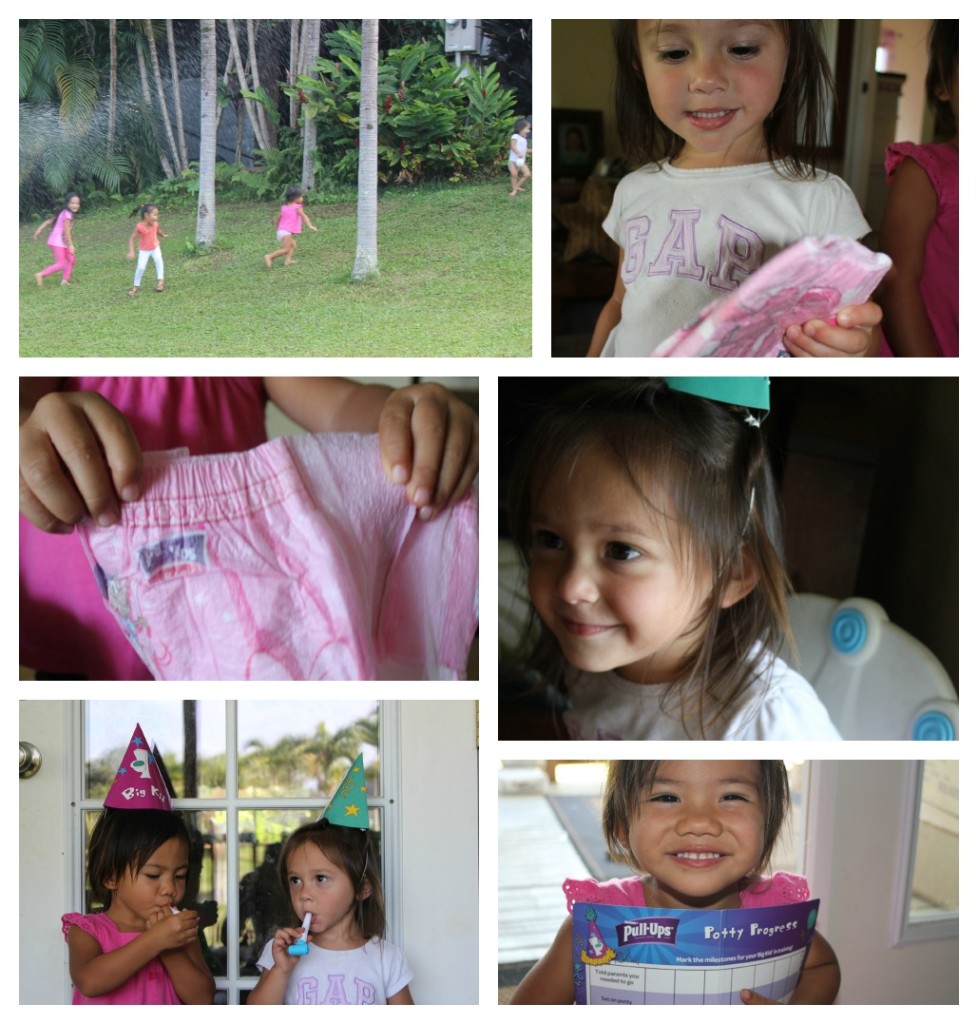 It was a pretty nice sunny day, so after showing them the Pull-Ups and Potty, it was time to go outside.  They all had a blast playing while the mommies talked about what has been working for them and what doesn't as far as potty training goes!  It's always nice to hear tips and ideas from other moms.  Before leaving everyone sat at the potty, none went, but they tried and that is all that matters!
Potty training doesn't happen over night, and although it can be easy for some kids it may be a challenge for others.  This party was a great way to get us parents talking and to get the little ones interested.  They were definitely happy with their new pull-ups, and the fun characters on them helped add to the excitement.  Those who have older sisters know and understand that big girls use the potty and don't wear diapers!
Disclosure:  I participated in a campaign on behalf of Mom Central Consulting for Pull-Ups. I received product samples to facilitate my review and to host a party. I received a promotional item as a thank you for participating