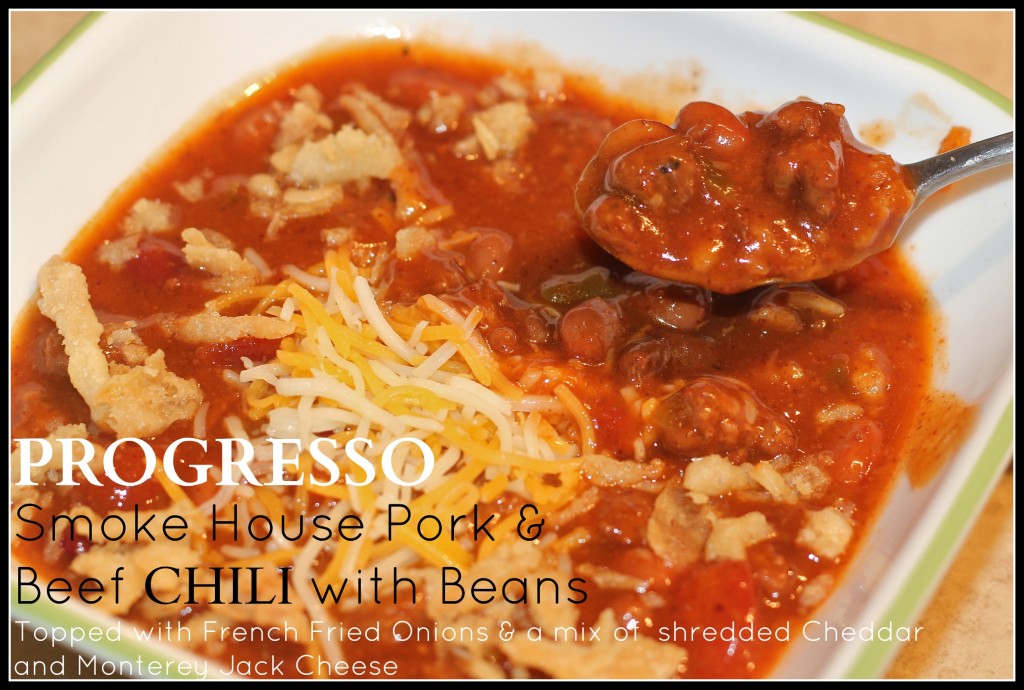 I swear, there's never enough time in a day to get everything done.  It just seems like there's so much to do, with so little time!  My day consists of getting up at the crack of dawn to get the kids ready for school.  The oldest gets on the bus, while I drive my little one to preschool.  It's a 30 minute drive one way, so there goes a big chunk of my morning.  I get home, do some household chores and work on my blog.  In between blogging, doing loads of laundry and picking up the never ending mess, my day flies by.  As soon as I know it, it's time to pick the little one up from pre-school.  Once my oldest gets home, she has an hour to do some homework, then we're off to hula practice.  Busy…busy…busy!  In the meantime, I still have blogging tasks left incomplete, and household chores I just didn't get to.  It can be overwhelming at times, yet I'm so happy and grateful for the life I have and I wouldn't have it any other way.
There are certain things that can make life so much simpler.  One of these things is having simple meals, which takes the stress out of dinner time.  There are days when I'm just too tired, or we get home so late I just don't have much time to prepare dinner.  On nights like these, I'm so thankful to have easy meals, that are ready in minutes, like Progresso Smoke House Pork & Beef Chili with Beans.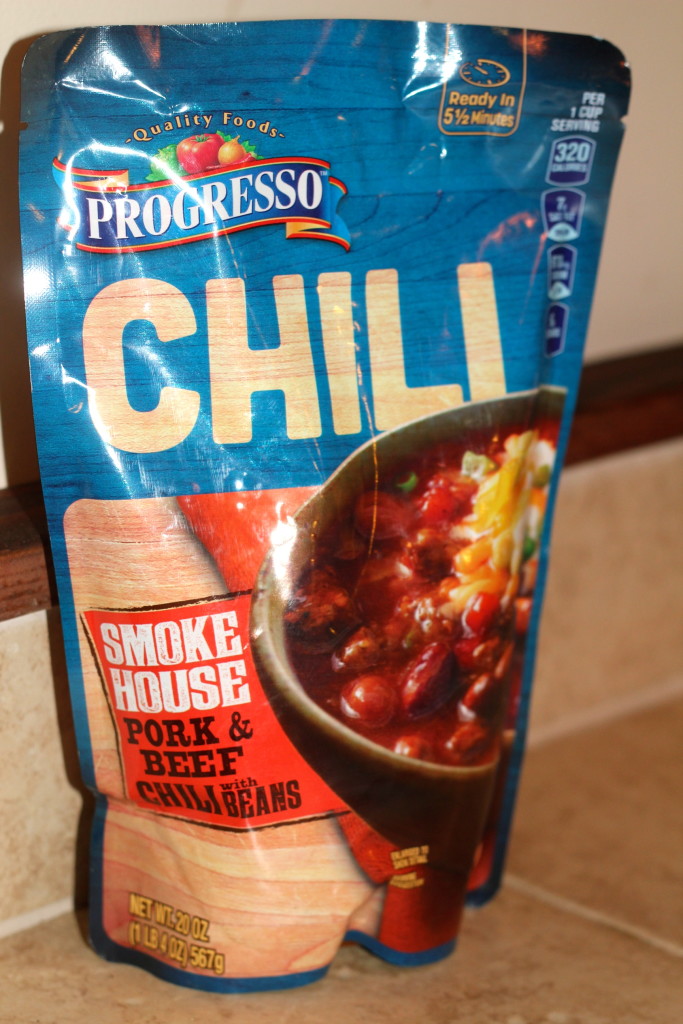 I recently tried Progresso Chili for the first time, and I definitely plan on buying more, as it makes a great, tasty, and hearty meal.  Progresso Chili makes dinner time so easy, and the best thing is, everyone enjoys it!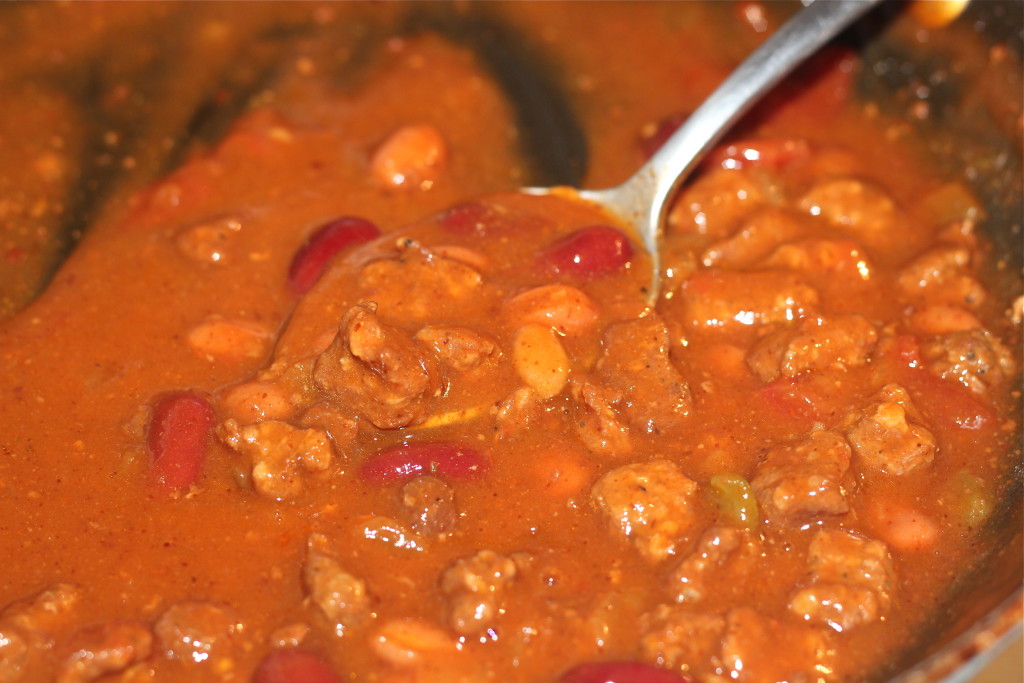 We decided to get a bit creative with our Progresso Smoke House Pork & Beef Chili with Beans dinner.  We normally eat chili served over a scoop of brown rice.  This time, I decided to offer a few toppings for our chili dinner.  My family had the option to choose the toppings they wanted to add some new and tasty flavors to their meal. Toppings offered included a blend of shredded cheddar and monterey jack cheese, french fried onions, and red pepper flakes.  My creation included a bit of cheese and french fried onions, my girls went with just the cheese, and my hubby had some of each.  He's the only one who likes spicy food, so he suggested the red pepper flakes and loved the spice it added to his meal.  Next week, I plan on having chili dogs and Progresso Chili will make preparing our meal quick and easy!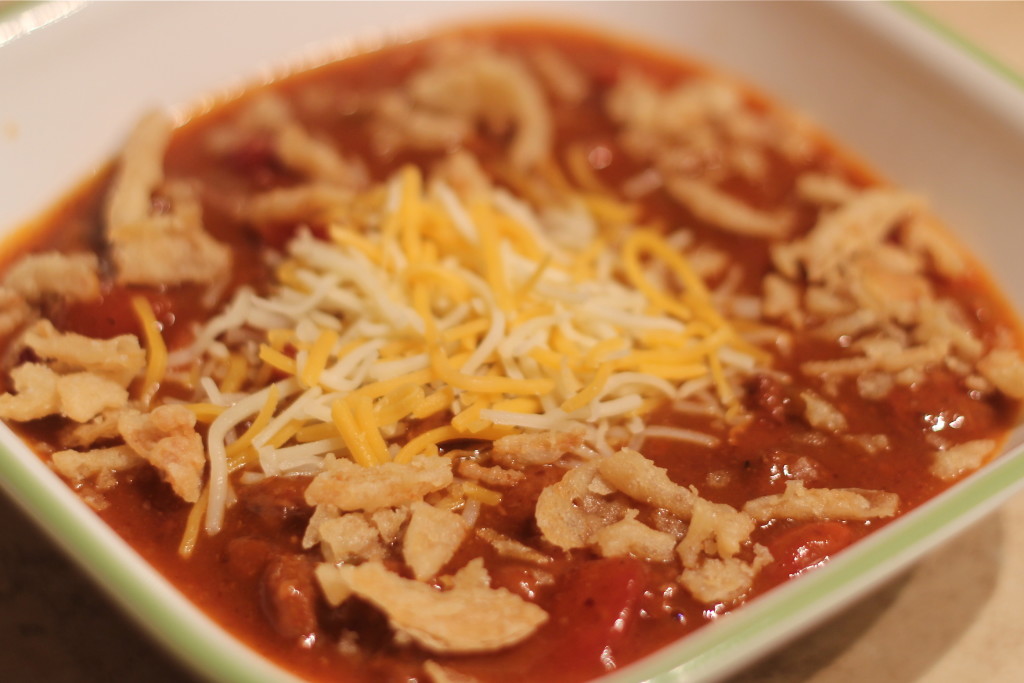 Want more recipe ideas?  Find some HERE.
If you're looking for a quick and tasty family dinner idea, I highly recommend Progresso Chili's.  There are different flavors, so be sure to try them all, and use THIS COUPON to save $1.00 off your purchase!
and now for the GIVEAWAY….
One lucky winner will WIN a Progresso Prize Pack ($25 Value) which includes: Progresso's new Chili & Stew Flavors, a Progresso Ladle and a Game Day Cooler Chair.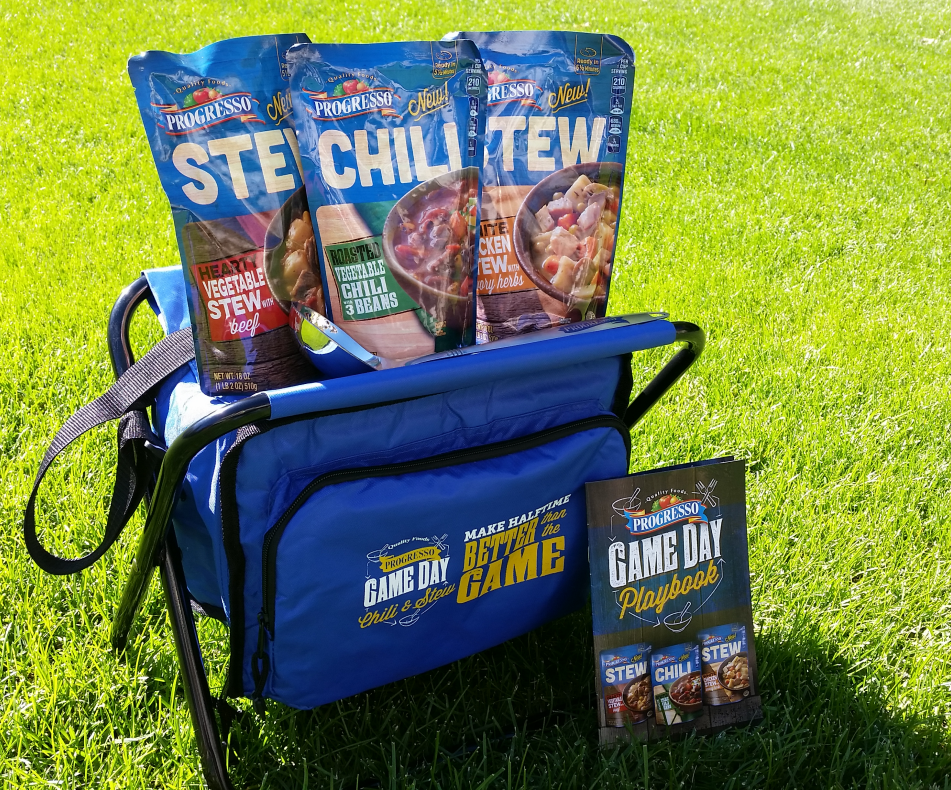 Giveaway ends 10/14/2015.  Open to US residents.  Enter using the rafflecopter below.
a Rafflecopter giveaway