Disclosure:  I received these items for review purposes.  All thoughts and opinions are my own.
My daughters both received a new pair of boots from Umi Shoes.  They got the Quiltee B and Quiltee B II which are basically the exact same style, except one is a little girls size while the other is a big girls size.  The shoes come in 3 color choices, black, pewter, and chocolate.  Both of my daughters chose the black.
The Quiltee B is a quilted snow boot that's made with UmiTex, which is a breathable water resistant material.  It features a vertical buckle accent at the top of the boot as well as a slight heel and durable rubber outsoles.  The inside of the boot is lined with Neoprene.
The boots are very stylish and perfect for my little fashionistas.  Although we don't have snow here in Hawaii (except for way up high on the mountaintops), my girls are still able to wear the boots and cold days.  My daughter wore them once to school on a warm day, because they went perfectly with her outfit, but she did mention her feet got a little too warm on that particular day. We'll be saving them for the colder Fall and Winter weather that's right around the corner.  The fact that they're water resistant is definitely an added bonus as we do get lots of rain here!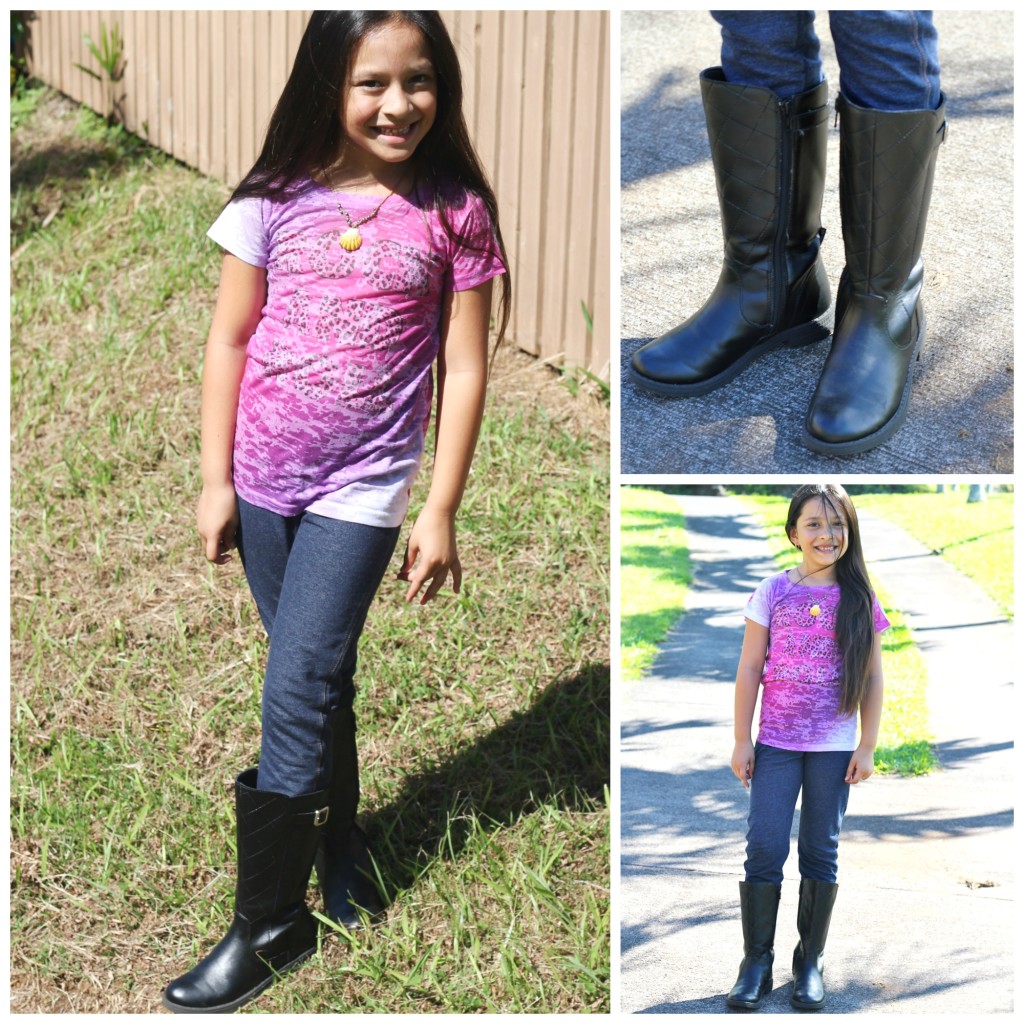 The Quiltee B retails for $80.00 while the Quiltee B II can be purchased for $85.00.  If you're looking for a great pair of boots that'll keep feet warm, comfy and looking stylish, Quiltee B's are the way to go!