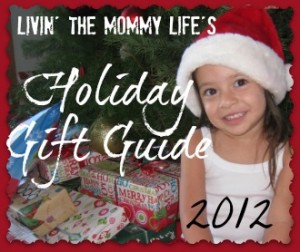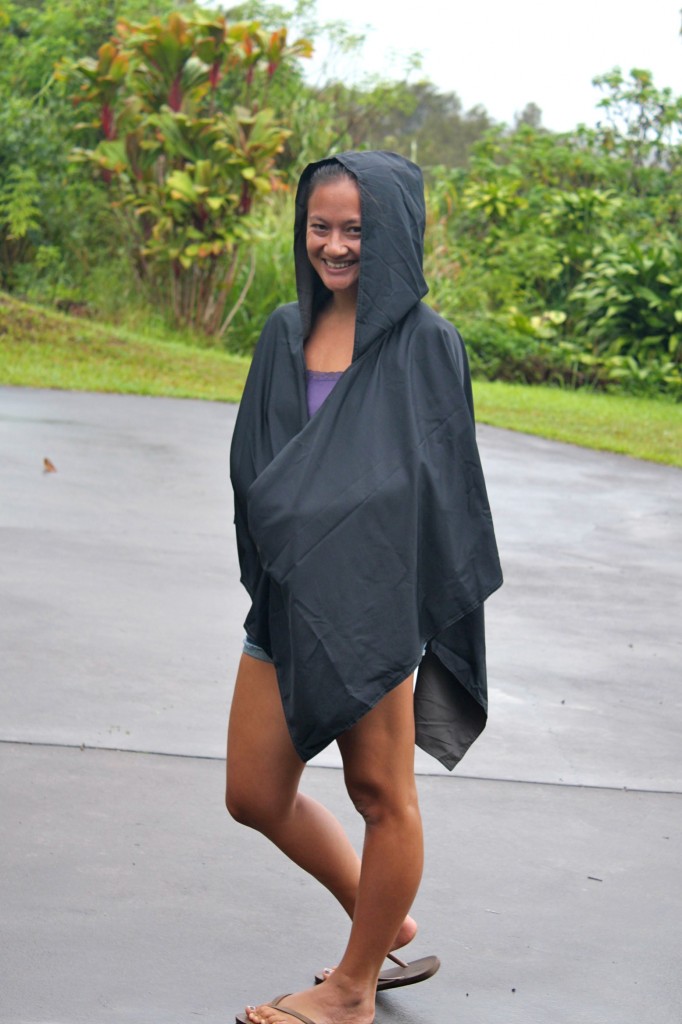 If you're ever caught out in the rain, a RAINRAP is the perfect accessory for you!  Rainraps are a great alternative to a bulky raincoat or an umbrella.  They are light weight, quick drying, and easy to fold up and store in your bag.
I received the black rainrap which reverses to a dark charcoal gray.  I found it to be pretty stylish, and something I wouldn't mind wearing out in public.  With the wrap style, you just throw it over your shoulders, and you're ready  to go.  It's much more fashionable than your average rain coat!  I love that it folds up nicely and is small enough to fit in my purse.  It also includes a little pouch.  I was able to try it out in the rain, and it works well!  It's waterproof, so once you put it on you'll definitely be protected from the rain.  The version I tried has a hood attached, the Original Rainrap does not.  I think the hood is a great feature as it helps to keep your hair dry.  It will really come in handy on those days I'm stuck in the rain after I've straightened my hair!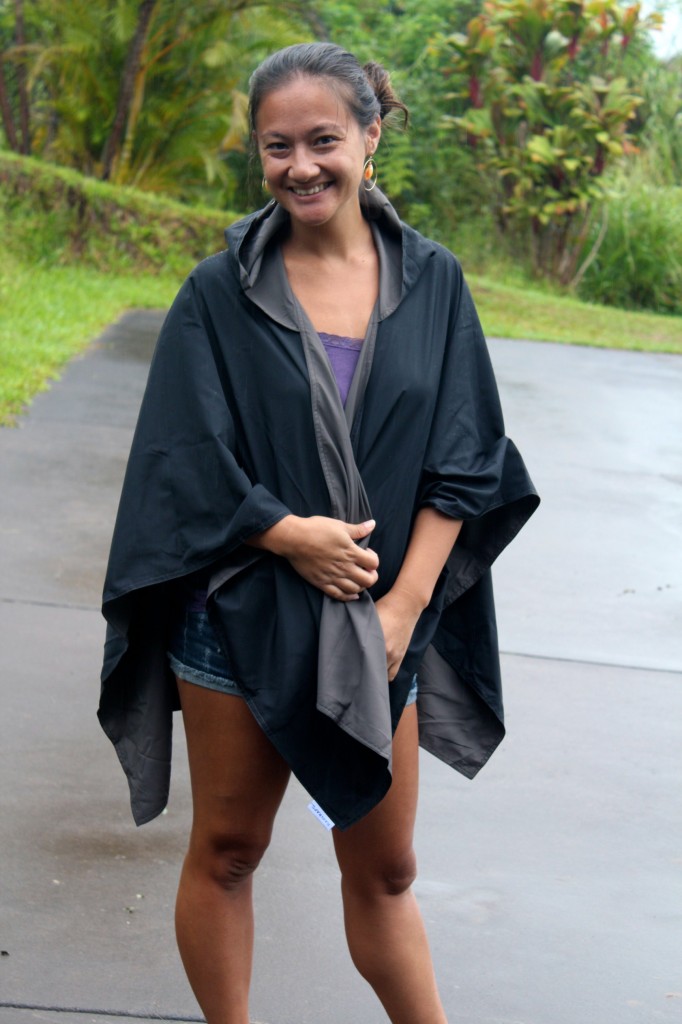 These Rainraps come in eight color combinations.  They retail for $48-$60.  I think they'll make a great gift for just about any woman out there.  Whether you're a frequent traveller with limited space, or you just don't like lugging an umbrella around, a Rainrap will definitely make life just a little bit easier and help to keep you dry when you're stuck in a downpour.