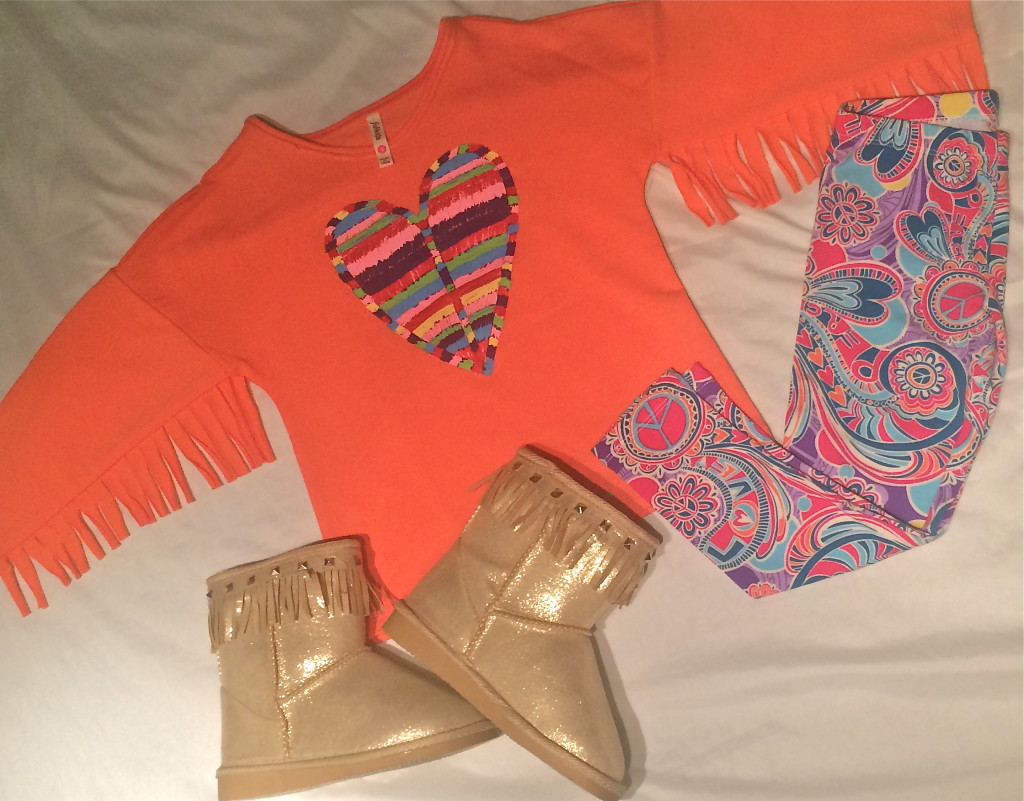 With the cooler weather we've been having, leggings are a must, which is why I love the latest styles we received from FabKids. FabKids Fab Soft leggings are super comfy, the girls love them and so do I.
For the month of November, my oldest chose the Legging Fire Princess outfit and my little one chose the Legging Heart Boho Outfit. Both are super adorable, stylish an trendy.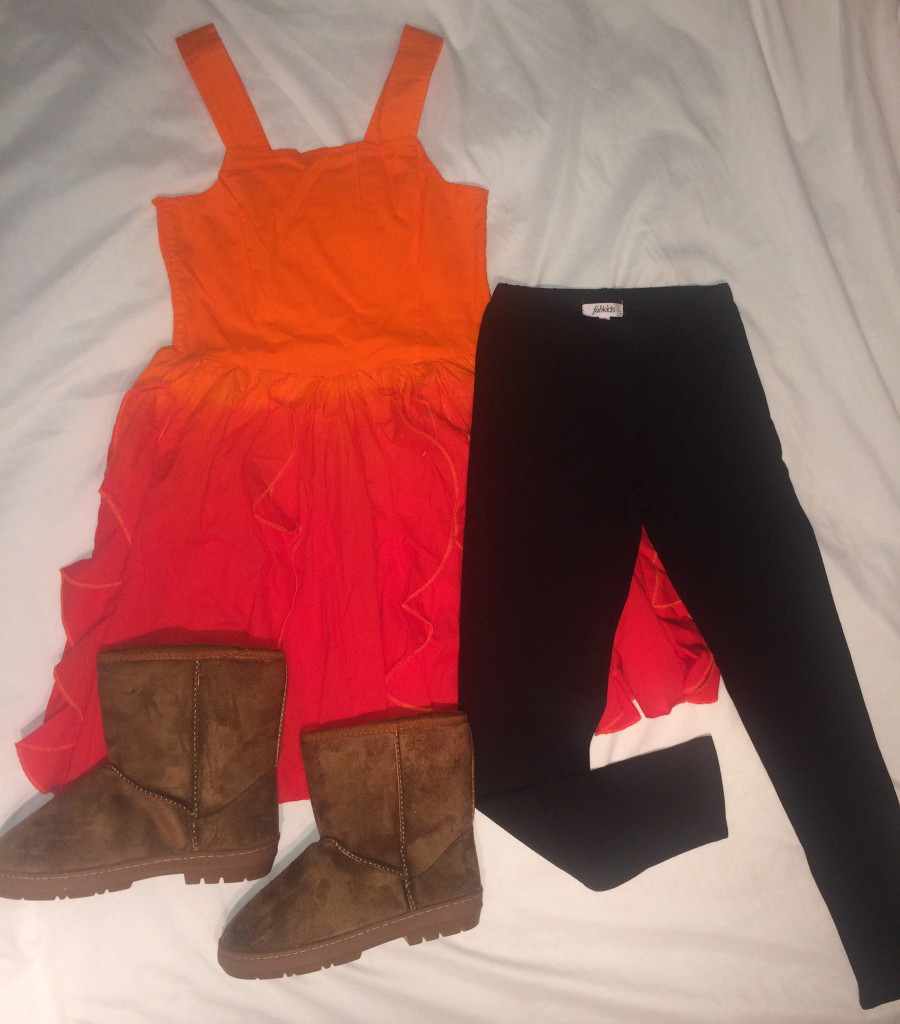 The Legging Fire Princess Outfit features the Orange Princess Dress and a pair of black leggings. Last year, my daughter got the Blue Princess dress and it is one of her favorites. When she saw the same dress in orange, she just had to have it! It features a fitted top with a flared skirt and an orange ombre design. Very pretty!
The Legging Heart Boho Outfit is perfect for my little one. It features the long sleeved Heart Fringe Dolman Top and a pair of super cute Fab Leggings with an adorably colorful design featuring peace signs and flowers. It totally gives off a 70's vibe, so fun!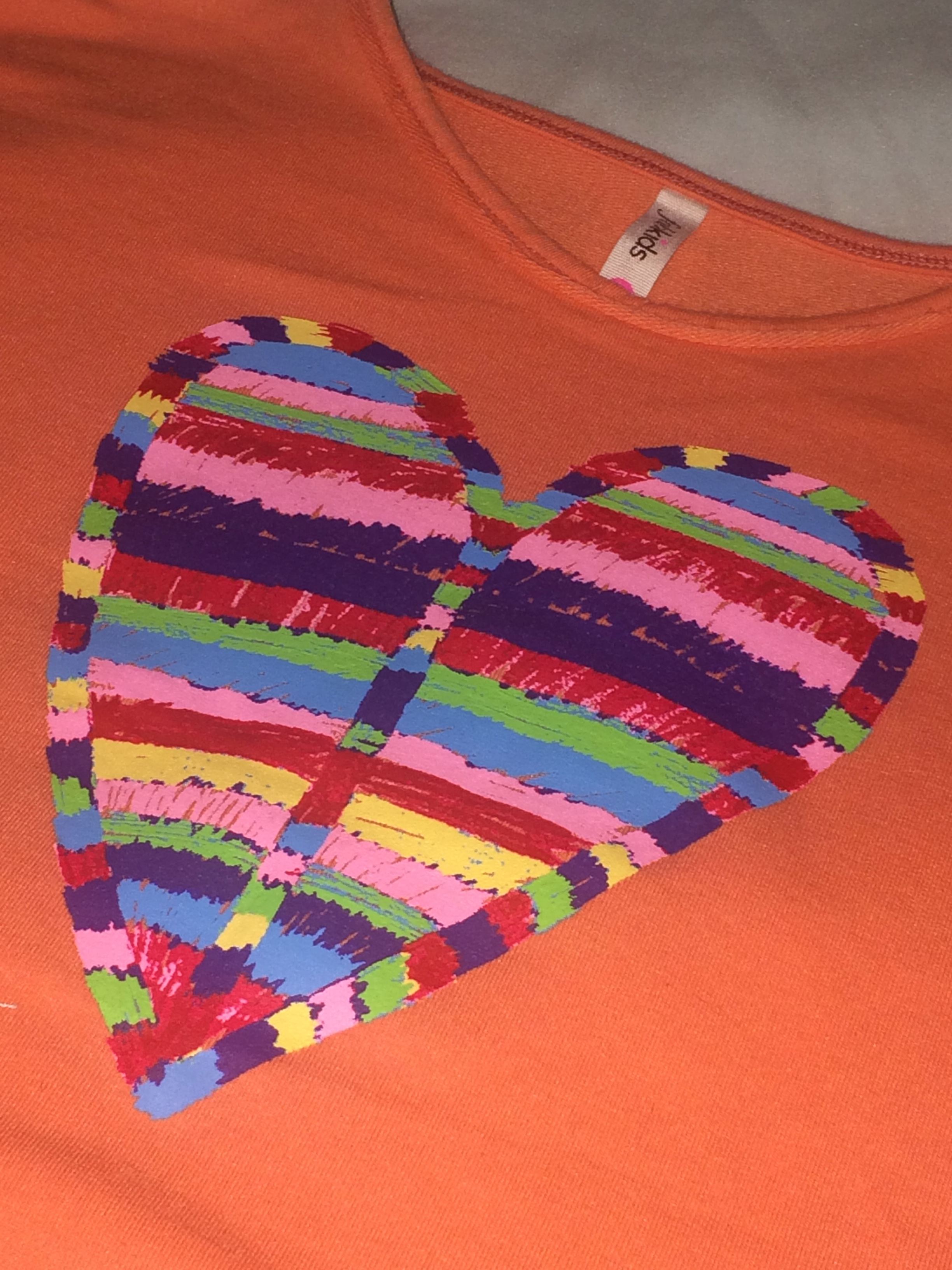 It's the perfect time of year for soft comfy boots to keep feet warm and toasty. FabKids has a wonderful selection of fun styles and colors. The girls received the Studded Moccasin Fuzzies in gold and the Brown Basic Short Fuzzies. Both are absolutely adorable and will be getting lots of use this Winter.
As always we are absolutely thrilled with our FabKids outfits. They offer a great selection of trendy styles that the girls love. If you're looking for some great outfits for a boy or girl, definitely check out all that FabKids has to offer. Become a VIP today and you'll get a special offer to Buy 1 Outfit & Get the 2nd one FREE!