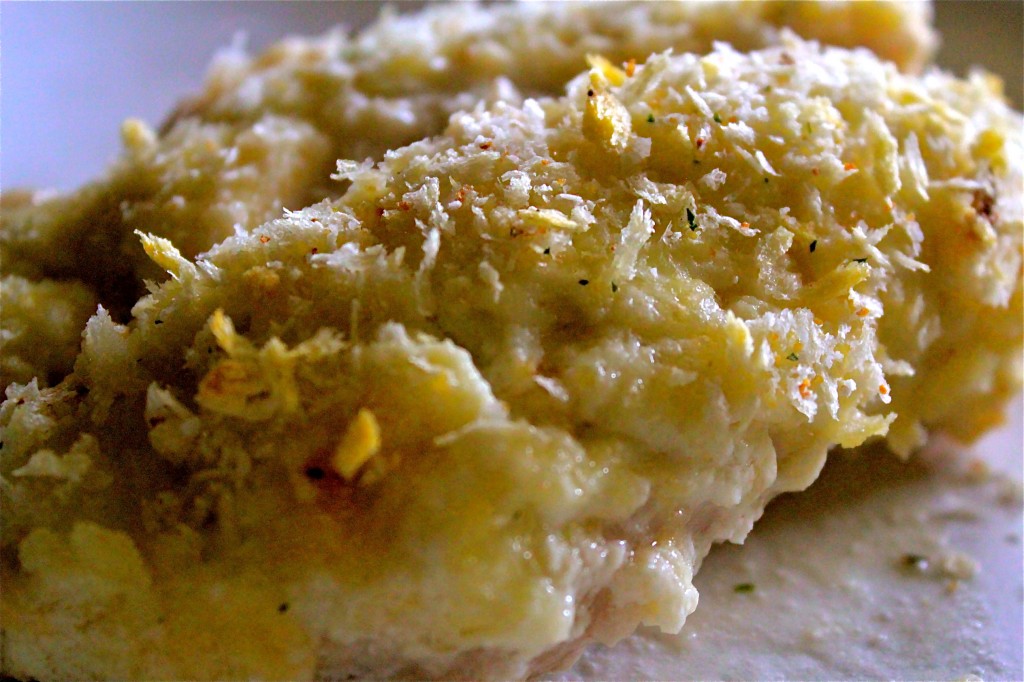 I love sour cream! So, any recipe that calls for sour cream, I'm more than willing to try. I found a similar recipe to this on Pinterest, and changed it up just a little. A lot of the recipes called for mayo instead of sour cream. I am NOT a fan of mayo. So when I saw that someone had replaced the mayo with sour cream, i new I had to try it! I really enjoyed this dish. I used chicken breasts for the kids and I, and chicken thighs for my hubby because he thinks the breasts are too dry. I didn't try the thighs, but I think the breasts were great, and not too dry at all. I think the sour cream mixture helps to keep it a little moist.
Baked Parmesan Chicken
6 chicken breasts or thighs
1 c Sour Cream
1/2 c shredded parmesan cheese
1/4 c Panko (bread crumbs are fine too)
Garlic Salt
1.  mix sour cream and parmesan
2. place chicken onto a baking sheet
3. Generously layer sour cream mixture onto chicken
4. Sprinkle with Panko and a little garlic salt
5. Bake for 30 minutes at 425 degrees F
6.  Check chicken at 30 minutes to be sure it is cooked thoroughly
7.  Eat and Enjoy!