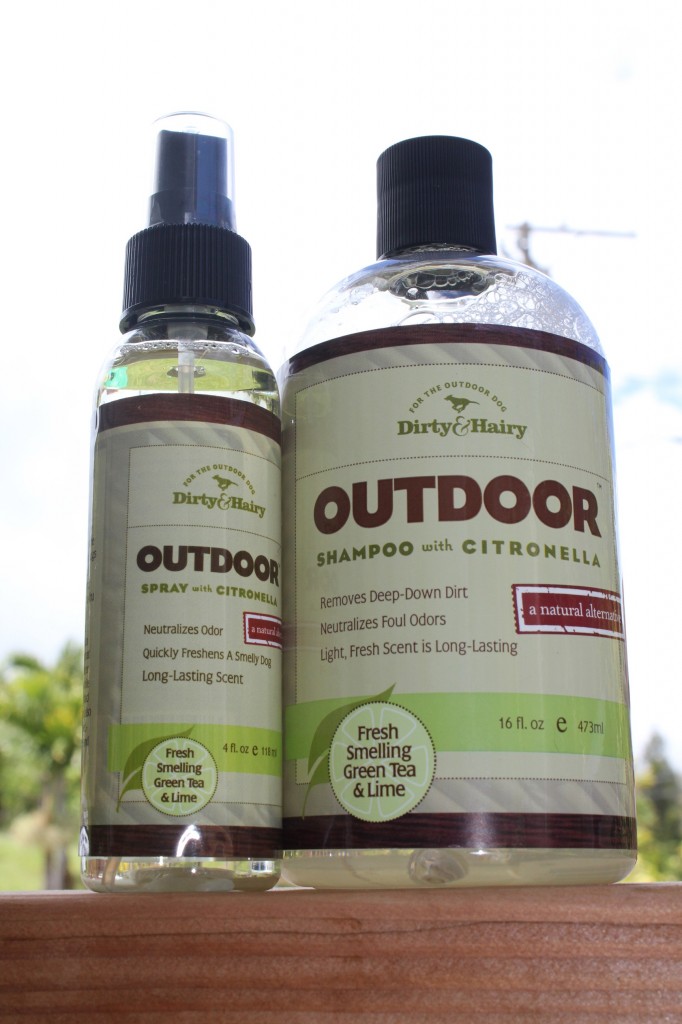 My dog is an outdoor dog.  Part of being an outdoor dog is getting dirty!  Dirty & Hairy Outdoor Shampoo and Spray are a great product for dogs who live outside and get dirty.
My Rasta Boy – Nice & Fresh after his bath!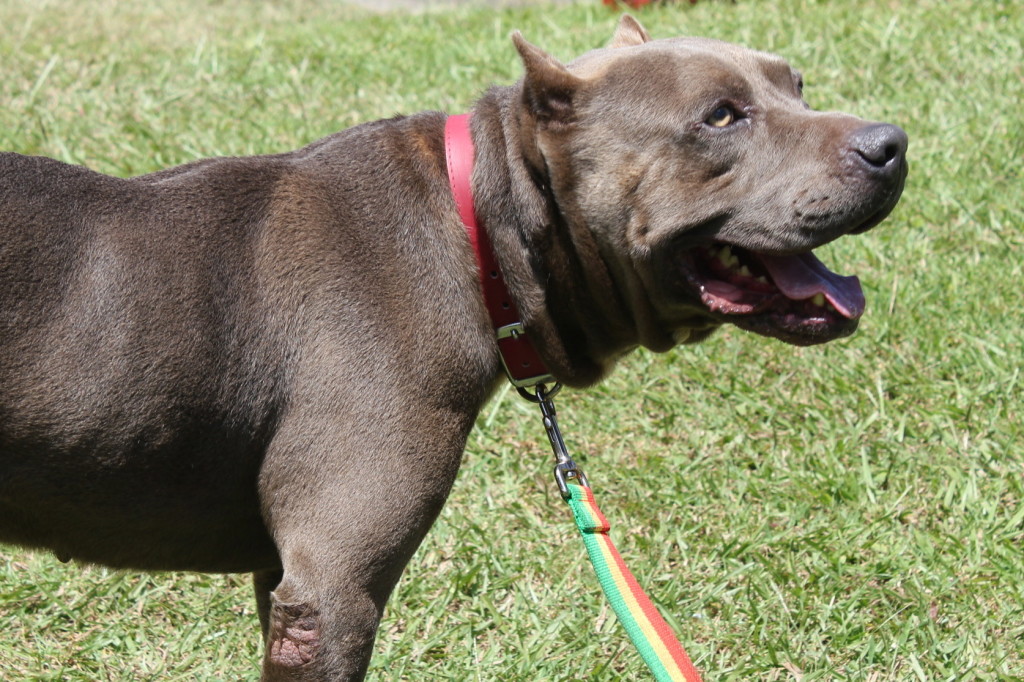 The Dirty & Hairy Shampoo has a great citrus scent, it's light and not overpowering.  It's also infused with citronella.  I loved how well it washed away the dirt and left my dog nice and fresh!  With this shampoo, a little went a long way.  I have tried shampoos in the past where I had to use so much to get my dog clean.  With Dirty & Hairy Shampoo, I didn't have to over do it to get my dog clean.  Dirty & Hairy Shampoo contains no harsh detergents or artificial colors, in fact, the natural human-grade ingredients are not only safe for dogs and puppies, they're safe for people too!
The Green Tea & Lime Outdoor Spray is also infused with citronella to protect dogs from the great outdoors!  Want to freshen up your dog between baths?  Use this!  It contains an odor-eating ingredient that helps to neutralize odors and keep your pet and home smelling clean.  I'm sure I'm not the only one who doesn't enjoy the stinky dog smell!  This spray can also be sprayed on bedding, carpets and upholstery.  Like the shampoo, the spray is also made of natural ingredients that are safe for dogs, puppies, and people!
If you want products that work, smells good, and are natural and safe, I'd suggest Dirty & Hairy.  The shampoo sells for $9.99 for a 16 oz. bottle and a 4 oz. bottle of the outdoor spray is $8.99.  You can purchase these products at happytailsspa.com where you'll also find a great selection of other eco friendly, all natural products for dogs.