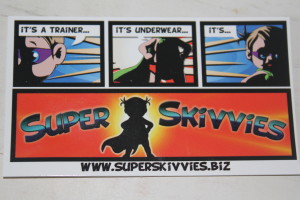 First of all I love the name of these!  Super Skivvies are super cute training pants.  They come in a variety of very cute prints including the Hot Pink Zebra and Rainbow Cheetah, both of which I received for my daughter to try out.  I really love the prints and haven't seen any other training pants with prints this cute!
My 22 month old is pretty tiny, she's about 21 lbs., so I ordered her a size XS which is for 1T-2T.  They are snug on her, but I'm sure she'll be able to use these for a while.  I love that these can still be used once your child is potty trained, just use them without the inserts!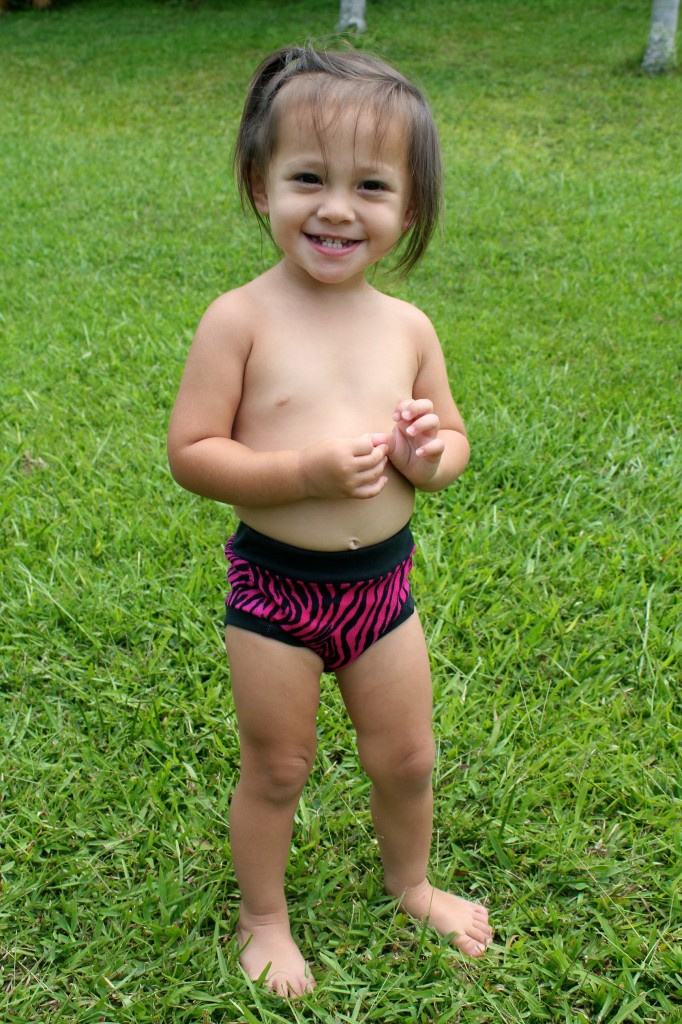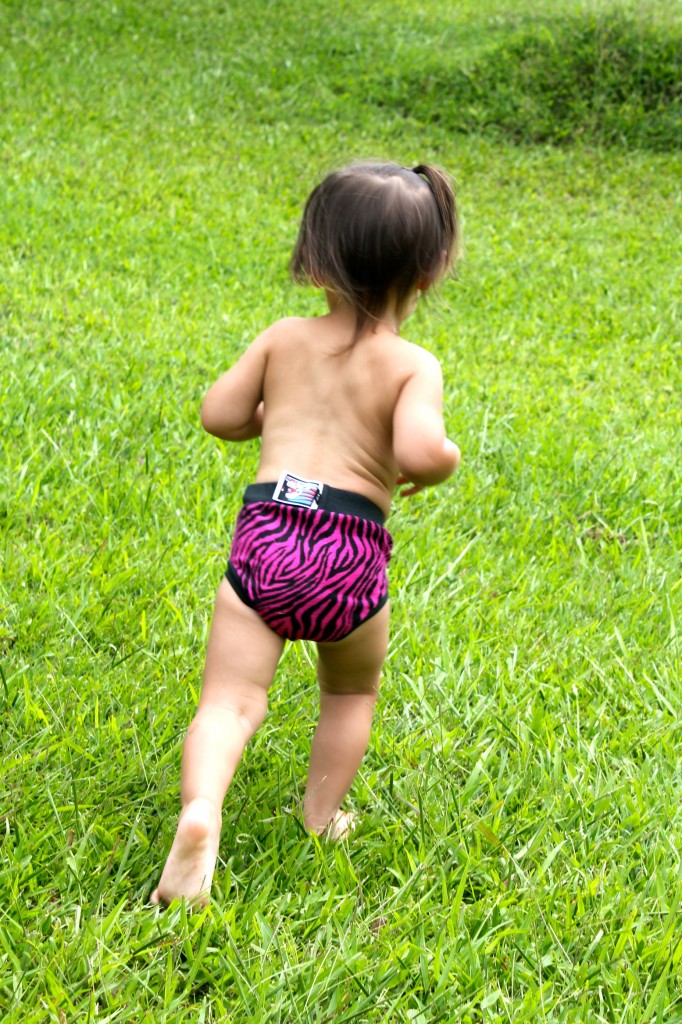 These training pants are very well made.  They're made of  100% cotton interlock.  There's a lining in the crotch area that's made of rayon (from bamboo)/organic cotton velour.  The wide waist and thigh bands are made of 100% cotton interlock.  Each Super Skivvie also includes a removable insert which consists of three layers of rayon (from bamboo)/organic cotton fleece.  Just tuck the insert into the lining and these undies become trainers!
Once I got them on her, my daughter was so excited to show off her new big girl panties to everyone! I love that they aren't bulky.  They are also nice and soft and seem to be very comfortable.  I was curious as to how well they would absorb as my daughter isn't yet able to go to the toilet before she pees. She finally went in them and although they did leak a little, there wasn't a puddle on the floor like you'd get with regular panties!  My daughter was able to get them off all by herself.
The Bamboo is 300% more absorbent than cotton and become more absorbent with every wash! Super Skivvies are NOT waterproof and they don't claim to be. They chose not to water/urine proof the Super Skivvies because polyurethane laminate, which is the most commonly used barrier fabric is NOT eco-friendly and takes years to biodegrade in a landfill. Also, when potty training it's helpful for the child to feel the wetness associated with peeing.
Want to buy some Super Skivvies for your little one?
If  you order now, you can get 20% OFF Your Order!  Use Code: MOMMYLIFE   Code good through 8/25/2012
And now for the GIVEAWAY…
We're happy to be giving away a $20 Gift Code to Super Skivvies!  Giveaway open WORLDWIDE.
Disclaimer:  I was provided these products for review purposes.  All thoughts and Opinions are my own.  Livin' The MOMMY Life is not responsible for prize shipment.
a Rafflecopter giveaway