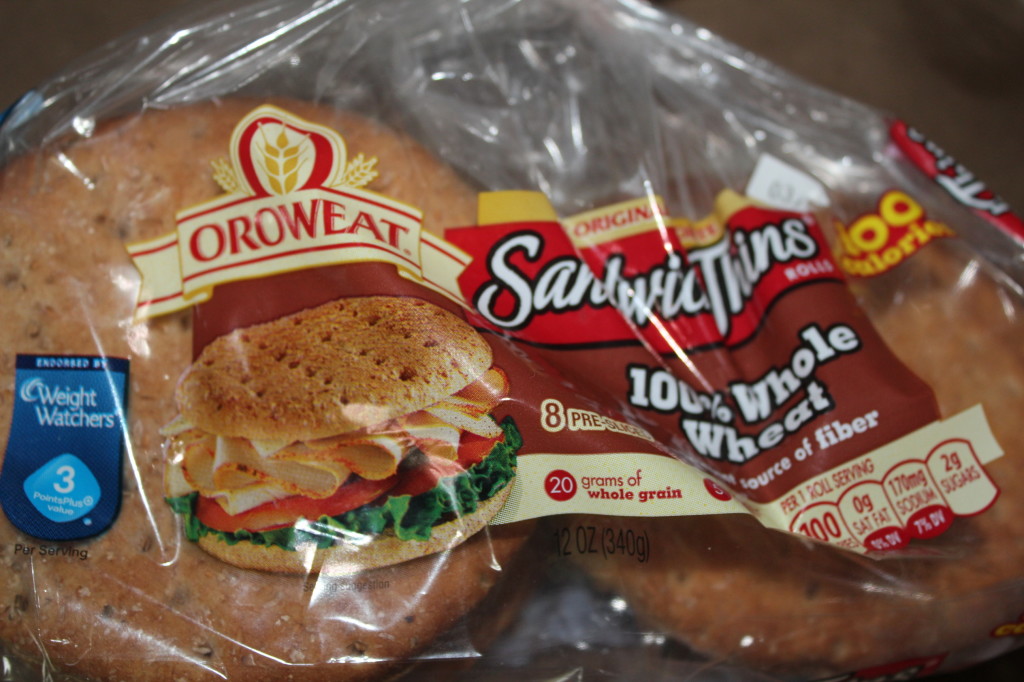 Disclosure:  I received coupons for free product, information, and a gift card.  The items have been provided by Sandwich Thins®, Pocket Thins® and Bagel Thins ®.
Arnold®, Brownberry® and Oroweat® Sandwich Thins® Rolls
All Arnold®, Brownberry® and Oroweat® Sandwich Thins® Rolls are cholesterol-free foods, containing zero grams of Trans Fat and no high fructose corn syrup.  I was able to find the Oroweat brand in my local grocery store.  I chose the 100% Whole Wheat Sandwich Thins Rolls, other choices include Healthy Multi-grain, Honey Wheat, and Flax & Fiber.  These Sandwich Thins come in a package of 8 pre-sliced rolls.  They are endorsed by Weight Watchers  and have a 3 PointsPlus Value.  Each roll has just 100 calories.
The Sandwich Thins Rolls are a great substitute for hamburger buns and other types of sandwich breads.  As a family, we eat sandwiches often.  We also like to enjoy veggie burgers from time to time.  We have found so many uses for Sandwich Thins and have come up with different sandwich ideas such as an Egg White Omelet Sandwich with Turkey Bacon & Tomato that was absolutely amazing!  I've written another post with more pictures and details on how to make this delicious sandwich.  You can also find more recipe ideas here.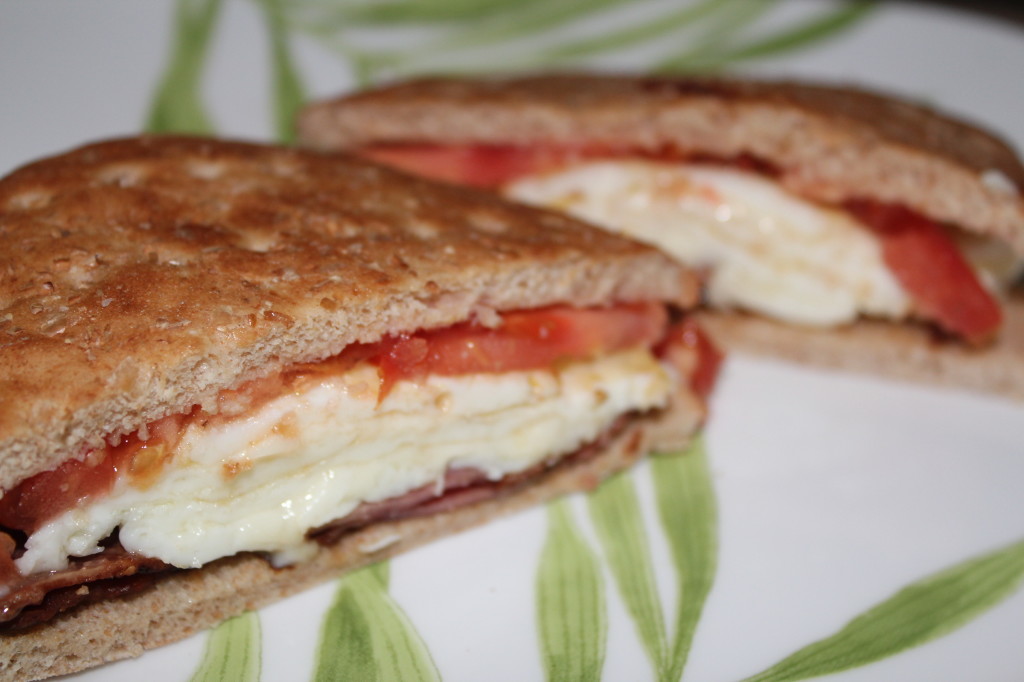 All Bagel Thins® are 110 calories, cholesterol-free, low in fat and contain zero grams of Trans Fat.  They have are also endorsed by Weight Watchers with a 3 PointsPlus Value.  Bagel Thins come in Plain, 100% Whole Wheat, Cinnamon Raisin and Everything.  I chose the 100% Whole Wheat Bagel Thins which have just 110 calories.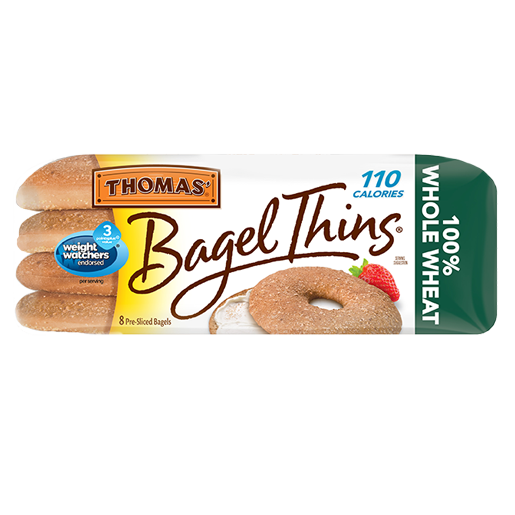 I love bagels, especially topped with cream cheese and lox.  Unfortunately, I've been trying to eat a lower carb diet, which meant no bagels for me.  When I found out about bagel thins, I got really excited as it's a much better option with half the amount of carbs compared to regular sized bagels.  Now I can eat them once again!  Bagel thins are great.  I've been enjoying them for breakfast, and will have to buy another package the next time I go grocery shopping.
Check out these Bagel Thins Recipes for some great ideas.