With the New Year comes healthy eating. I have gained so much weight in the last year that I've come to the decision that this year, there will be a change. I started my new journey at the beginning of the month. I figured the start of a new year is as great a time as any to start on my new goal – to lose 25 pounds.

I've been trying my best to stay away from sugary, high calorie, unhealthy foods as much as possible. I've been eating lots of fruits and veggies and drinking lots of tea. I love the variety of teas I received from Buddha Teas and have been drinking a cup or two every day. Although I love veggies, and they make a great snack, one can only eat them so much. I tried to find a variety of healthy snacks so that I wouldn't get bored with the foods I eat. Having a variety of healthy foods helps me to continue on with my healthy eating weight loss goal.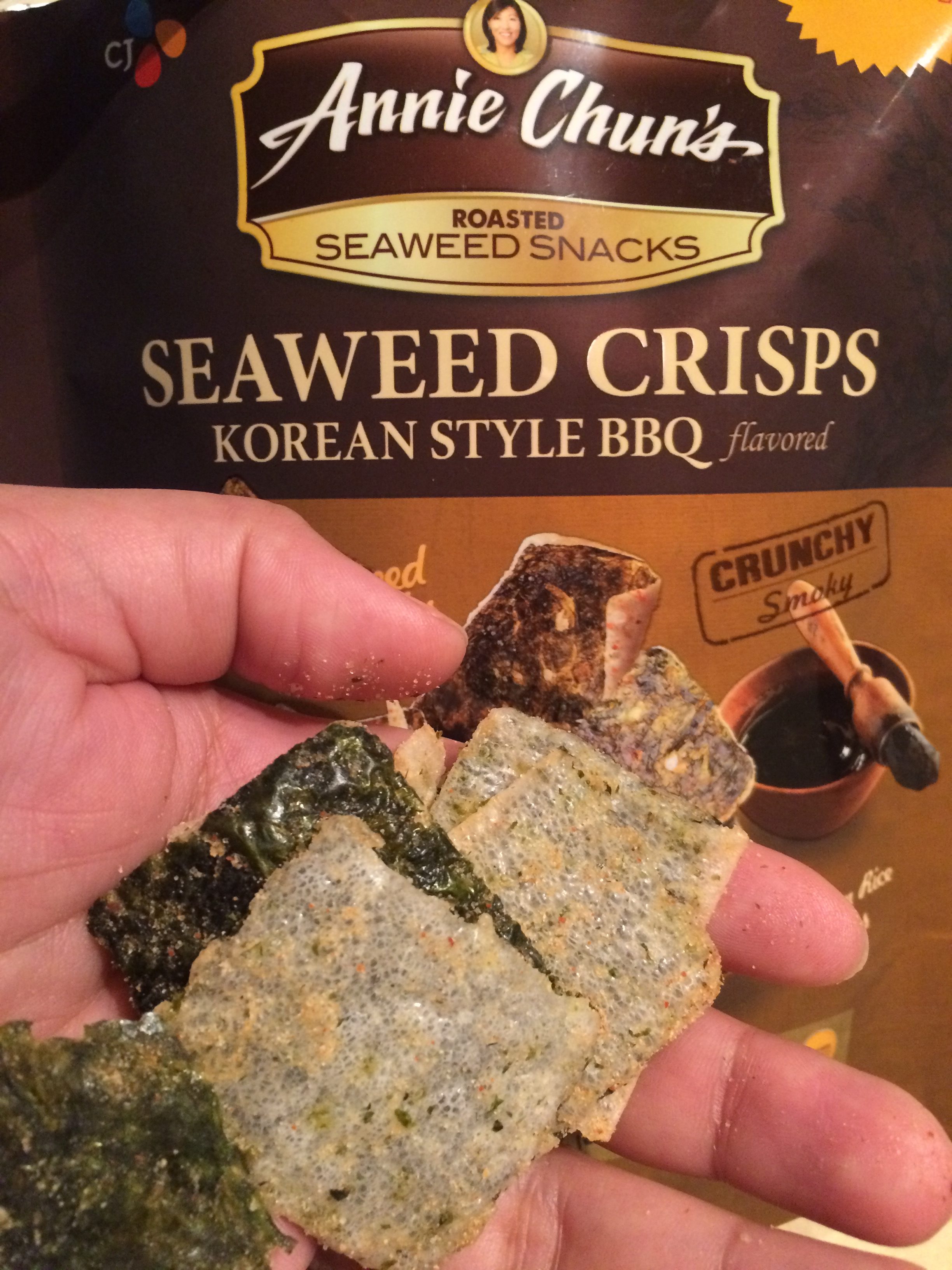 One of the healthy snacks I really enjoy are Seaweed Crisps from Annie Chun's. They are a combination of Annie Chun's Roasted Seaweed Snacks layered over crispy brown rice chips. These tasty bite-size snacks are oven baked, never fried. They're vegan, gluten free and cholesterol free with no trans fat. With just 80 calories per serving, Seaweed Crisps are the perfect snack for me. They come in three flavor options – Original, Korean Style BBQ and Gochujang which is a traditional korean hot sauce…yum! Each package contains about two servings. The only problem I've had is stopping before I finish the entire bag!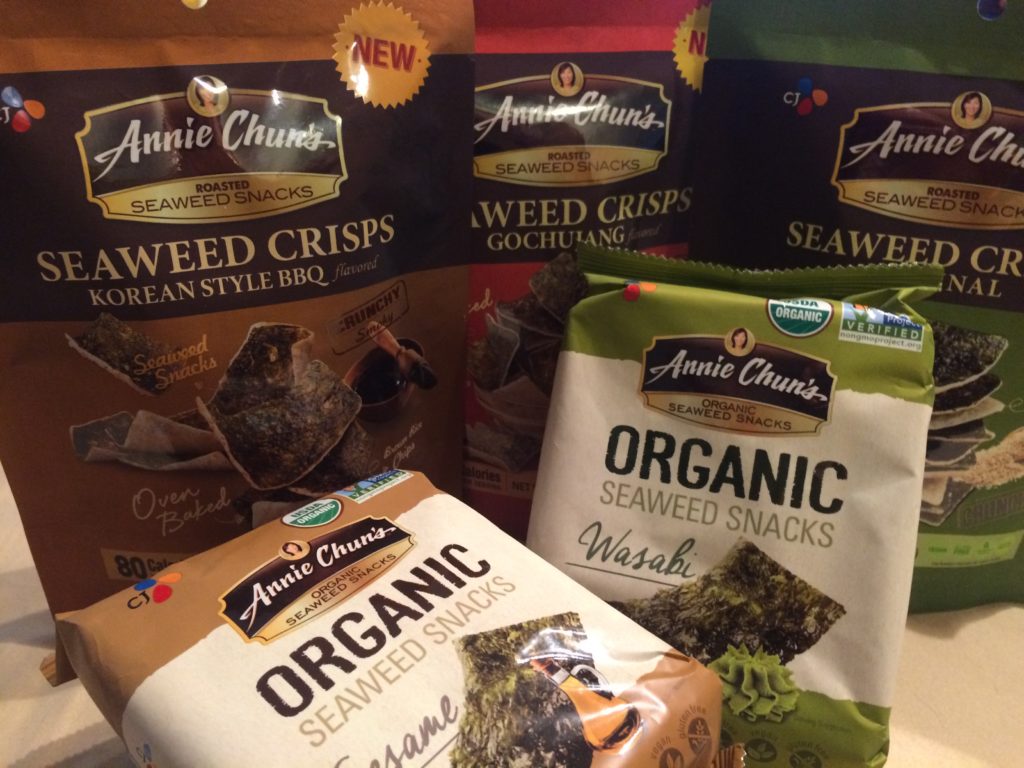 If you're looking for a tasty, low calorie snack, I definitely recommend giving Annie Chun's Seaweed Crisps or Organic Seaweed Snacks a try. Not only do they make a great snack option for adults, kids love them too!