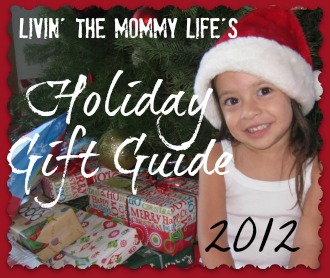 Umbrellas make a great gift because they are one of those things that always comes in handy!  I received two umbrellas from ShedRain, the WalkSafe Kids stick Umbrella and the WindPro Auto Open & Close Compact Umbrella.  Both of these umbrellas are great and will definitely be put to good use.
My 5 year old catches the bus in the morning.  She waits on our driveway where there is no cover.  This umbrella has been great at keeping her dry as she waits for the bus!  Measuring 32″ when open, the WalkSafe Kids Stick Umbrella is the perfect size for kids.  We received the Multi Dot print which has a greenish yellow background covered in pink and red dots.  The plastic hook shaped handle is a light pink.  This umbrella features 3M Scotchlite Reflective Material on the edge of each panel for extra safety.  I found this umbrella easy to open and close.  My daughter is able to do it on her own with no fear of getting her fingers pinched.  This umbrella retails for $18.00 and comes in six fun prints.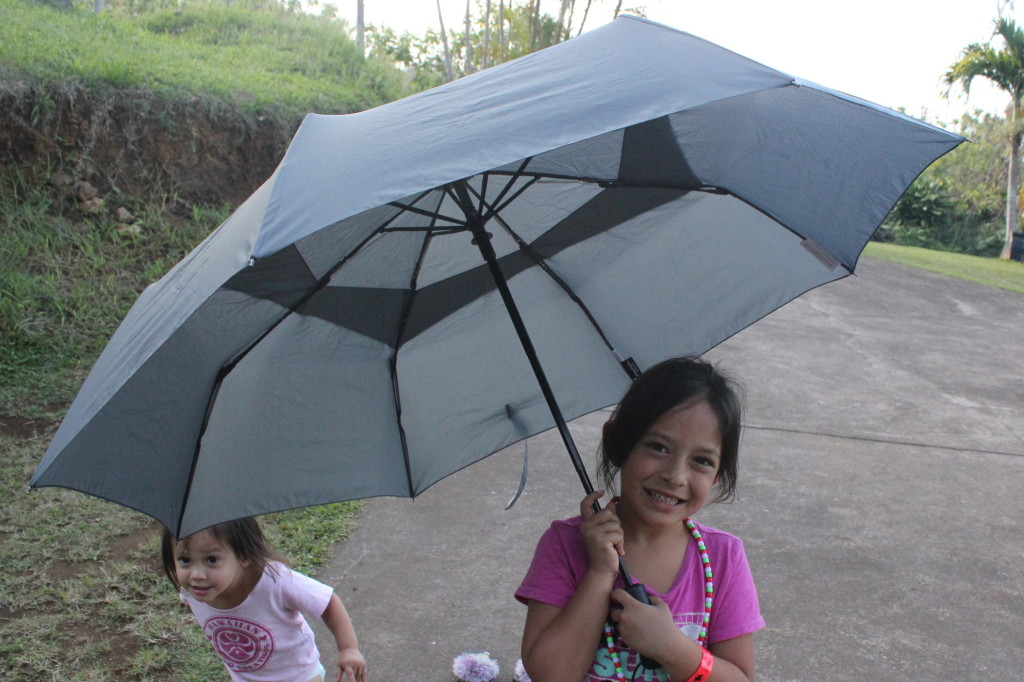 The WindPro Auto Open & Close Jumbo Compact umbrella is the best umbrella I have ever owned!  I had no idea they made umbrellas this good.  When open, the umbrellas arc measure 54″.  It's big enough for two adults to comfortably fit under it.  When closed this compact umbrella measures just 15″.  Isn't that great?  This is a great umbrella for those who don't have much space, yet need more coverage.  This umbrella has a vented canopy which was made to resist wind.  The frame and ribs are made of durable fiberglass. The cushioned grip handle makes holding this umbrella comfortable.  It also comes in a nice carrying case with a snap on swivel hook.  Do you now agree that this is the best umbrella ever?  I haven't yet told you about my favorite feature!  My favorite feature would be how easily this umbrella opens and closes.  It takes very little effort, In fact, it opens and closes with the push of a button!  Just push the button on the handle and "WOOSH!" your umbrella is open.  When it's time to close the umbrella, push the button, and it closes.  You will have to pull the handle down and click it into place when it's time to close it up, it takes a little extra effort to push the umbrella down towards the handle.  This is a very durable umbrella, and well worth the $51.00 price tag.  This WindPro umbrella comes in black or charcoal, I chose charcoal.
Both umbrellas would make fabulous gifts for the upcoming holidays.  Umbrellas are one thing everyone needs at some point in time.
Disclosure:  I received these products for review purposes.  All thought and opinions are my own.