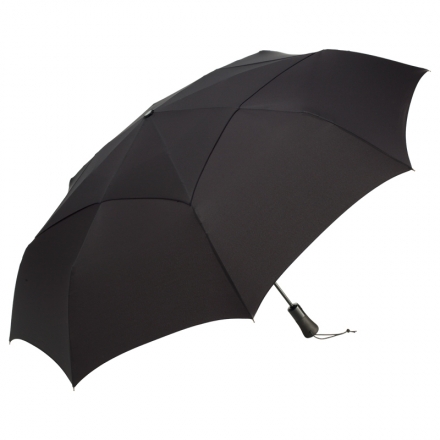 Getting stuck in a heavy downpour on a windy day is no fun. Have you ever had an umbrella bend backwards with a strong gust of wind? I have, and when that happens, the umbrella becomes completely useless. There is a solution though. If you want to prevent those incidents from ever occurring, give the ShedRain WindPro Umbrella a try.

The ShedRain WindPro Umbrella was engineered for high performance in windy conditions. This umbrella features the WindPro System. It has an aerodynamically vented canopy, a heavy-duty infrastructure and was scientifically wind tunnel tested at the University of Washington Aeronautical Laboratory. The WindPro is the only umbrella to carry the WindPro Systems innovative design. It defies wind forces and resists inversion. This is the umbrella you'll want to protect you on a rainy day when it's windy out.
The WindPro Umbrella automatically opens and closes with the push of a button. After closing it, to reset it to its original position, simply push the umbrella and handle together and it'll snap back together ready for its next use. The umbrella repels water and dries quickly thanks to the DuPont Teflon Shield fabric protector. It features an all fiberglass frame and ribs (uncommon in compact umbrellas), a cushion grip handle, and a matching case with belt loop webbing and "snap on" swivel hook.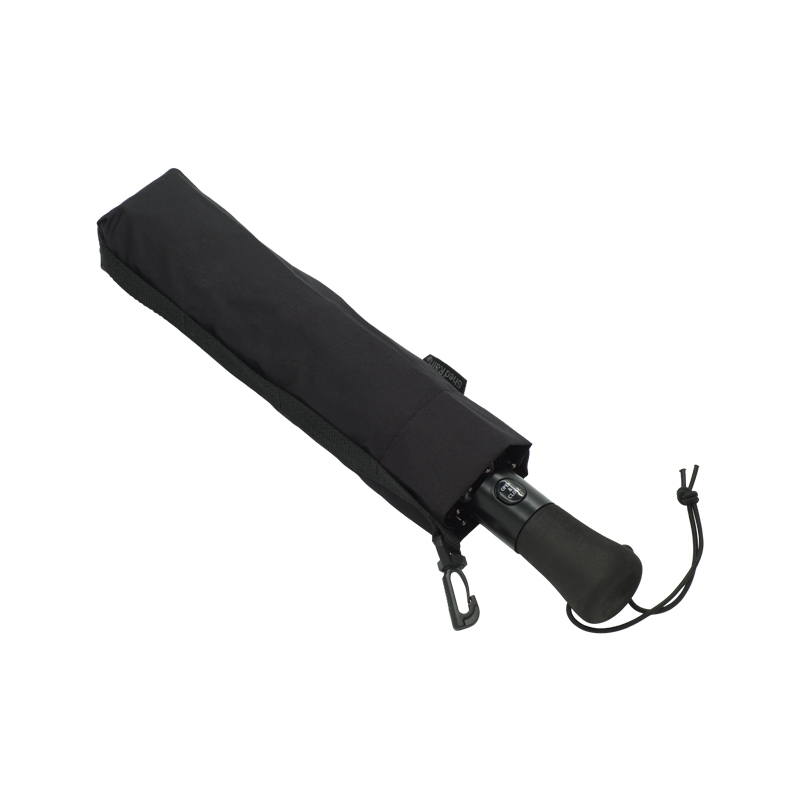 This jumbo compact umbrella has a 54 inch arc and measures just 15″ when closed. It's the perfect umbrella to keep in your car or on your front porch in case of an unexpected downpour. It's well made, durable and highly recommended. The umbrella comes in your choice of black or charcoal. It retails for $51.00 and can be purchased on the ShedRain Site.
Everyone should have a good umbrella because you never know when you'll need it. If you're looking for one, or think an umbrella would be a good gift for someone you know, consider the ShedRain WindPro.