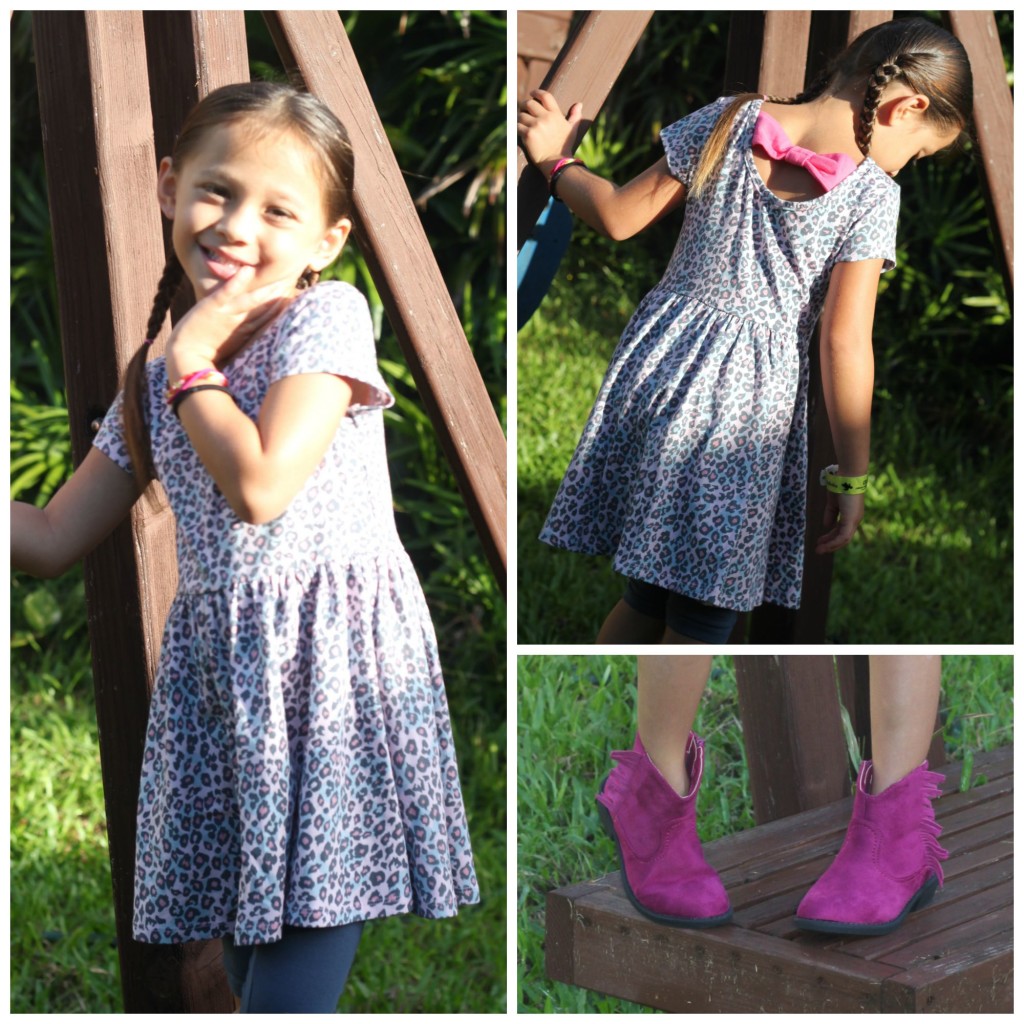 Disclosure:  I received these items for review purposes.  All thoughts and opinions are my own.
Are your kids heading back-to-school?  My girls started about a month ago, and I know a few kids who just started or will be starting soon.
FabKids has the cutest, coolest, most fashionable styles for back-to-school for both girls and boys.  Order now and you'll get 20% off your first outfit or shoes plus free shipping!
My little fashionistas love picking out their outfits from FabKids.  They each have their own individual style preferences, and I like to let their personalities shine through with the outfits they choose.  From dresses, to jeggings and high tops, FabKids has it all!
For heading Back-To-School, my girls chose the Jegging Boho Love Outfit and one featuring the Leopard Bow Back Dress.  As you can see from previous months, my four year old loves her animal prints!  The Jegging Boho Love Outfit features a long sleeved love fringe top in aqua green along with a pair of indigo blue knit denim jeggings.  The Love Fringe Top is super cute and so stylish as fringe really seems to be in style this season.  It's very comfy and perfect for the cool Fall weather we're expecting soon.  The Leopard Bow Back Dress is awesome.  It's a soft fit-and-flare dress in an all-over leopard print.  It's perfect for my little preschooler.  Not only is it super cute, it's comfy too.  I really love the unique bow-back detail.  It really adds to the overall look and cuteness of the dress.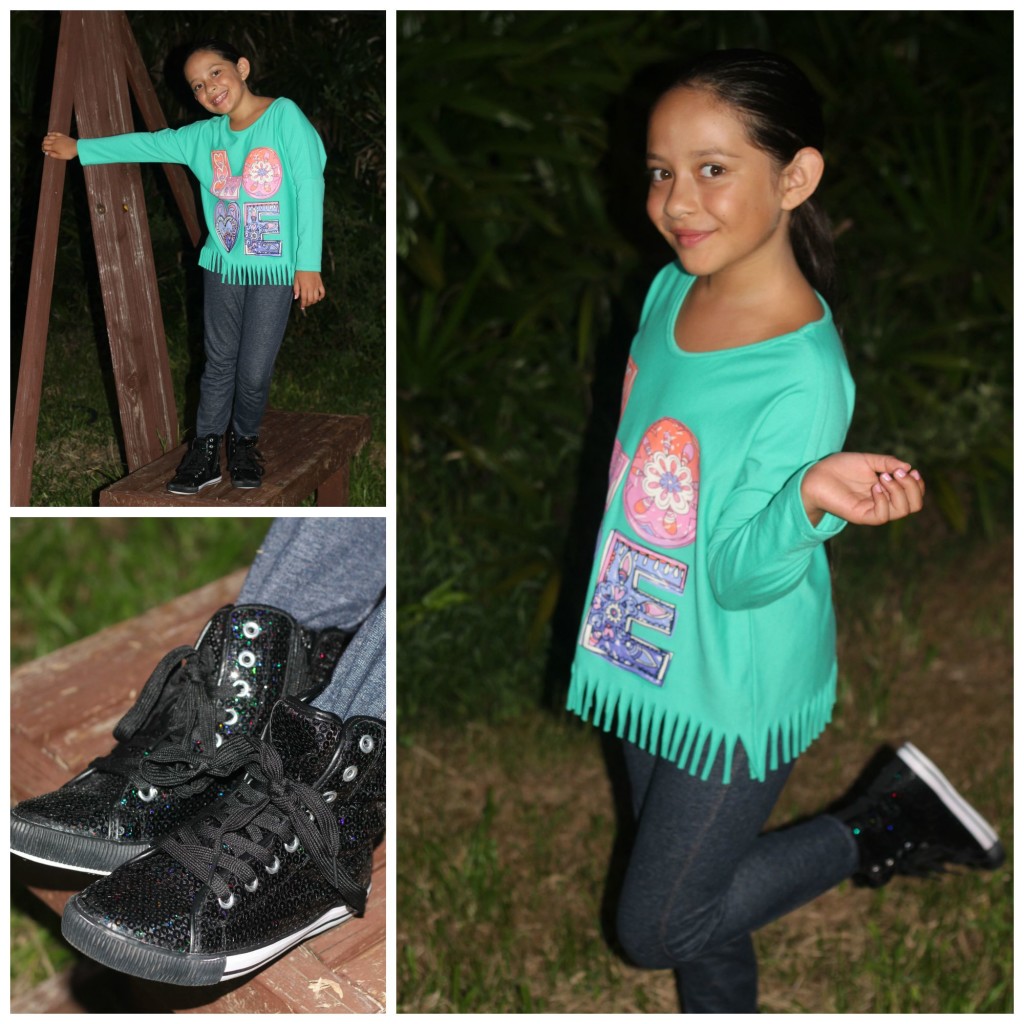 Along with their outfits, the girls also chose a pair of shoes.  My oldest couldn't resist the black sequin high top sneakers.  They're super trendy, stylish, and they sparkle!  What girl wouldn't love them?  She's already worn them multiple times, and has gotten compliments on them as well.  My little one got the Fringe Boots.  These faux suede boots are perfect for all fashionistas out there.  They feature a fringe detail on the side with a 1 inch heel.  She loves them, and so do I.
As you can see, FabKid offers a great selection of clothes and shoes.  Your kids will love picking out their outfits and showing up to school in the latest styles.  If you sign up through my referral link HERE, and become a VIP, you'll get the exclusive offer – Buy 1 Outfit, Get 1 Free!