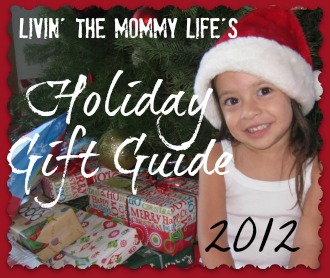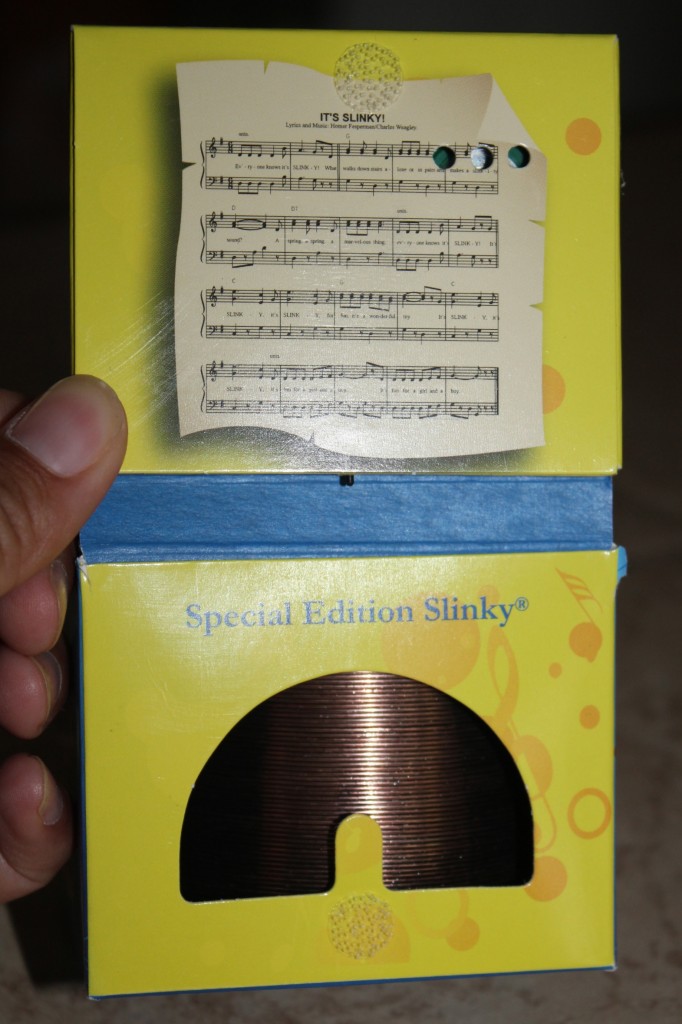 The Slinky is one of the few toys from my childhood that is still around today.  In fact, it's been around since the early 40's!  You know it has got to be a great product to have been around for all these years.    I'm sure most of you will have owned or seen a slinky at some point in your life.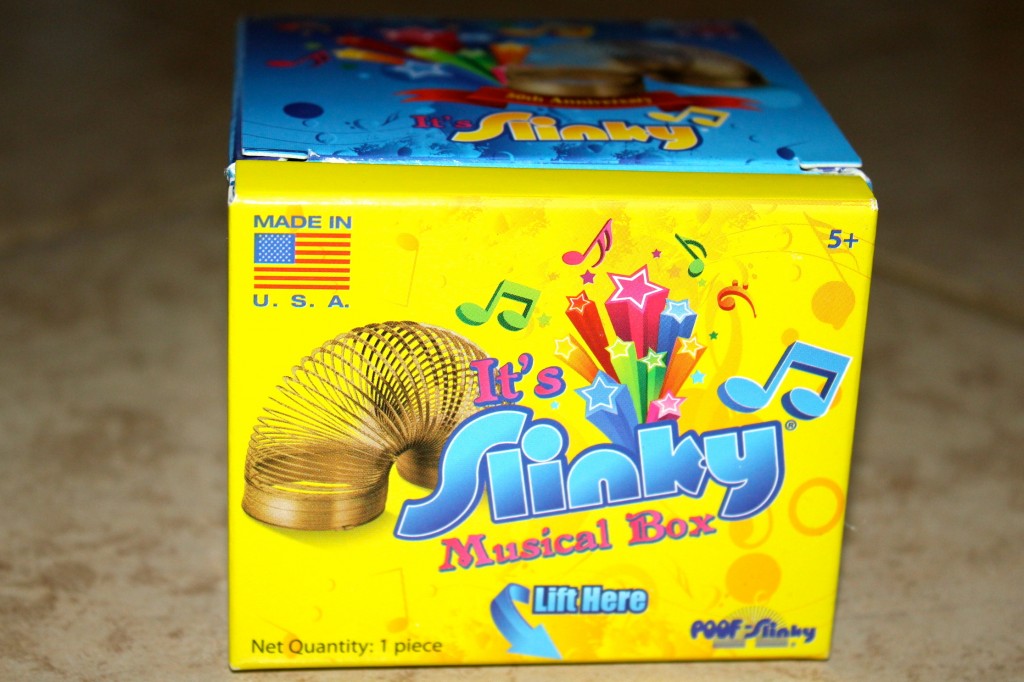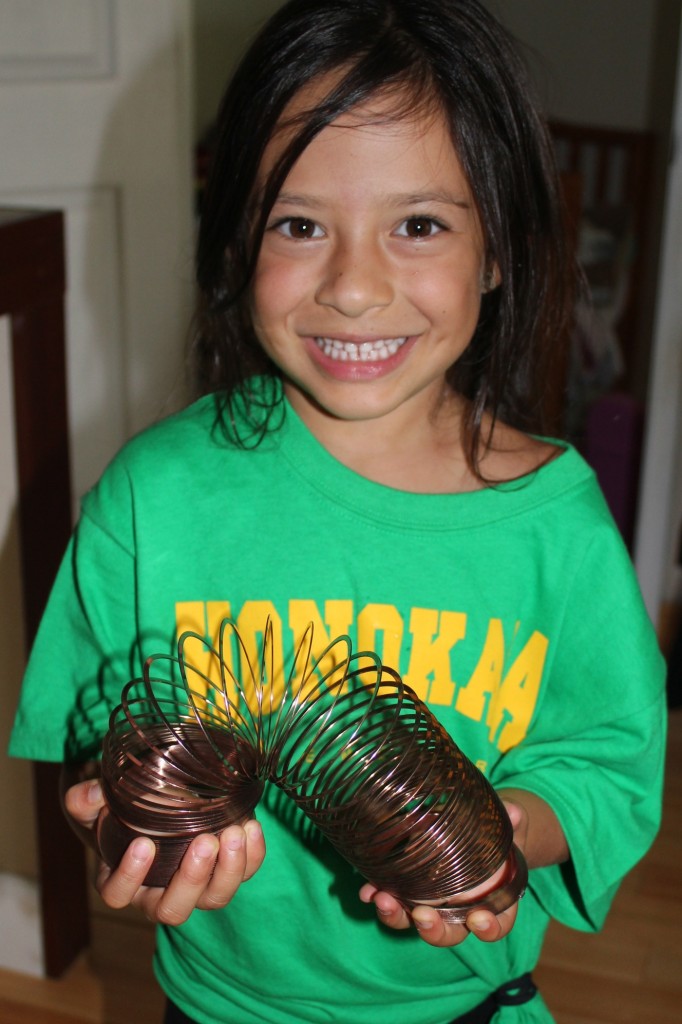 The Slinky Song Musical Box is a box that actually plays the Slinky Song!  Just lift the lid to hear the song and see the lyrics.  In the box, you'll find a bronze colored Slinky.  It is such a cool little product, and makes receiving this Slinky extra fun!  It is recommended for ages 5 and up.
The Slinky is made in the USA.  You can purchase it from the Slinky website for just $10.  This is such a unique gift idea and would make the perfect stocking stuffer!
Disclosure: I received this product for review purposes. All thoughts and opinions are my own.