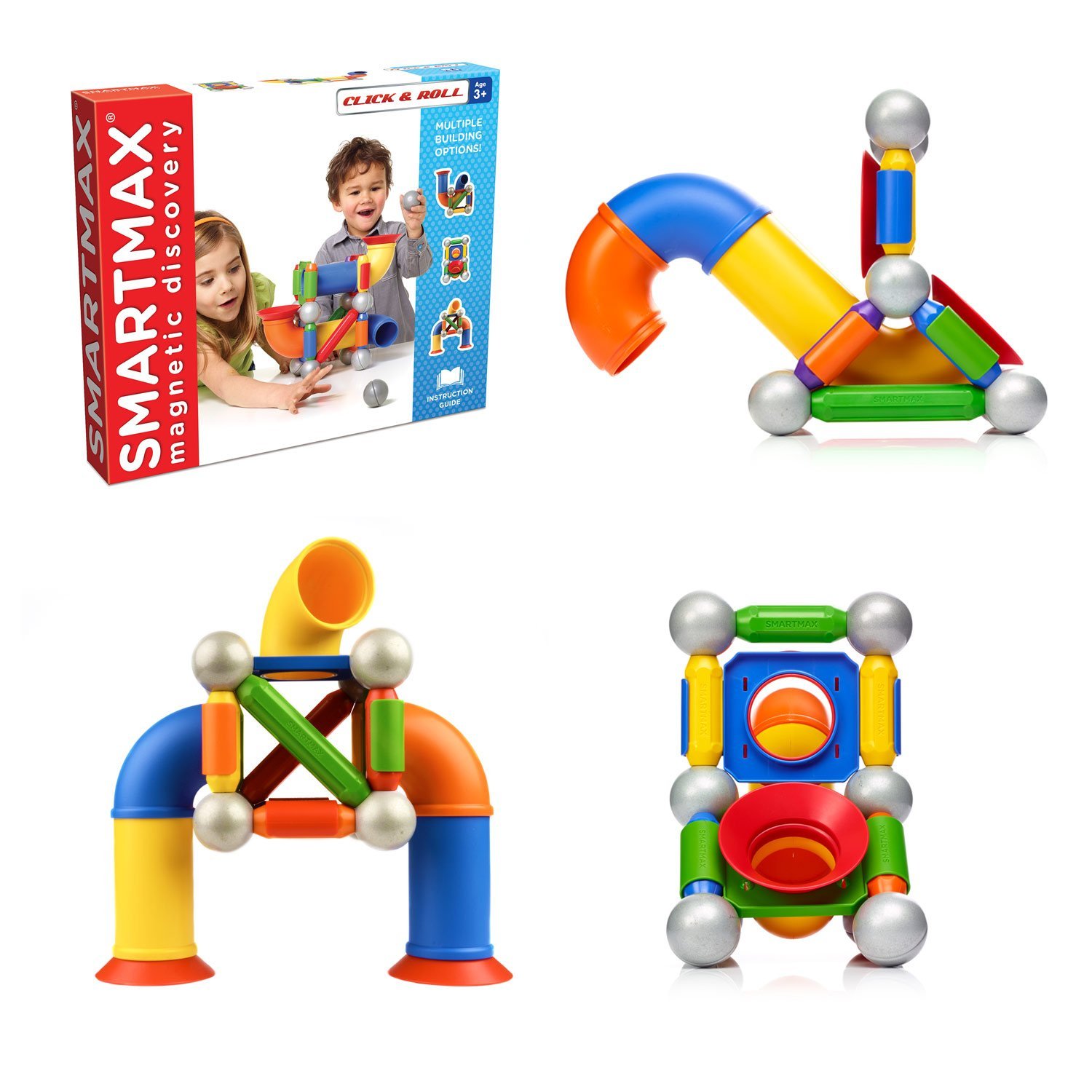 The SmartMax Magnetic Discovery Click & Roll Set is a fun toy for kids. It's a colorful and safe magnetic construction toy for children as young as three. However, with the parts being so large, it's safe for younger children too. All SmartMax parts are bigger than 3cm making them too big to fit in a child's throat. SmartMax enables young children to explore magnetism safely, with strong, oversized pieces that are specifically designed for handling by young kids
SmartMax toys are great for a child's learning and development. It helps with hand-eye coordination, logical thinking, color recognition, form recognition in 2D & 3D, cooperative play and counting. It also helps to enhance a child's imagination and creativity.
I received the SmartMax Click & Roll Kit. This set comes with 30 pieces including metal balls, curved tubes, long and medium bars, funnels, straight tubes and panels with holes. With these pieces, kids can create amazing structures for the balls to roll through. There are so many possibilities. All the pieces are safe, strong and of high quality. The magnets are incredibly strong and are able to carry up to 60 times their own weight.
The SmartMax Click & Roll Kit is a great toy for kids.  They're sure to spend countless hours building and playing with this awesome set. If you find that your child really enjoys the set, you can always add on other kits as all SmartMax kits are compatible with one another. Add on more kits, and the building possibilities are endless!
You can purchase the SmartMax Click & Roll Kit on Amazon for $49.99.