It's Smoobee – the Magic No Cry Hairbrush made just for kids! No ouches, No tears, No crying.
www.smoobee.com
I recently recieved a Smoobee brush for review and I couldn't be more thrilled with the product!  Smoobee is the MAGIC No Cry Hairbrush.  My 5 year old daughter has very long hair.  I have had to deal with crying and fussing every morning while I get her hair brushed.  She continuously complained about how sore it is.  When I found out about the Smoobee brush I hoped that it really would work as it would make my mornings a lot easier.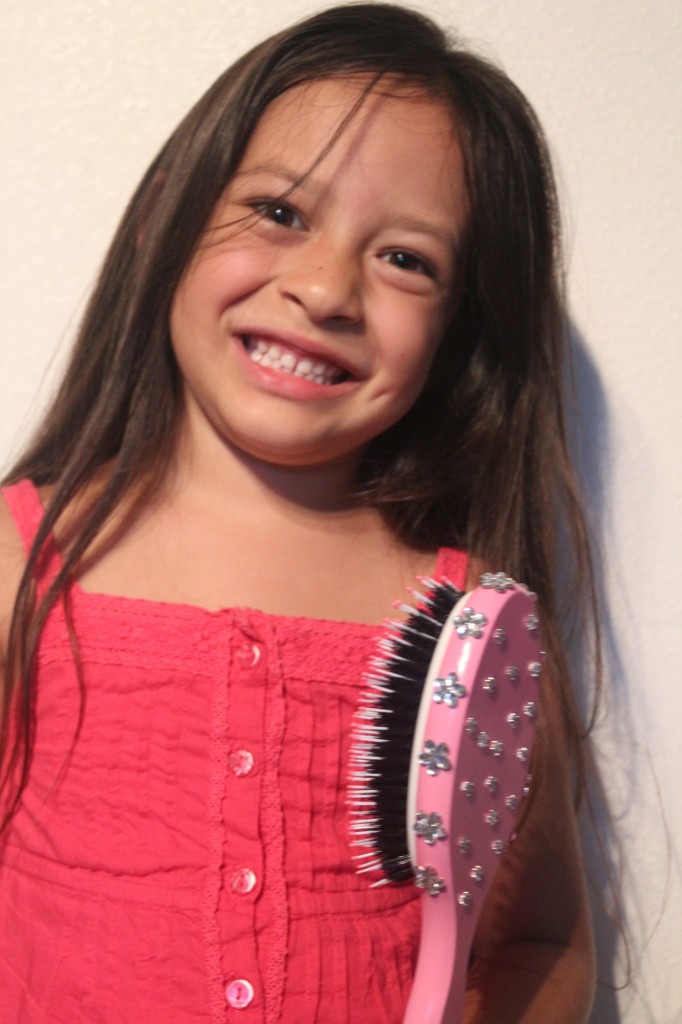 The brush is made of wood.  It comes in purple, pink, and turquoise.  We have it in pink.  You can also buy  gems so that the brush can be "bedazzled".  What a great idea!  The Smoobee was created just for kids.  It was uniquely designed to brush through hair without snagging or catching.
The true test came when I tried the brush on my daughter's tangled hair.   I am so impressed with how fast it was to get the tangles out, and I didn't hear one complaint from my daughter.  I asked her if she liked the brush and she said that she did.  I asked what she liked about it and she replied, "It's not sore".  This is such a great product and I highly recommend it!  If you have a daughter with long hair, this is a "must have".   I only wish I found out about these brushes sooner!
and now for the GIVEAWAY…
One lucky winner will win a smoobee brush of their very own!  Enter using the rafflecopter form below.
Disclaimer:  I received a product for review.  Al thoughts and opinions are my own.