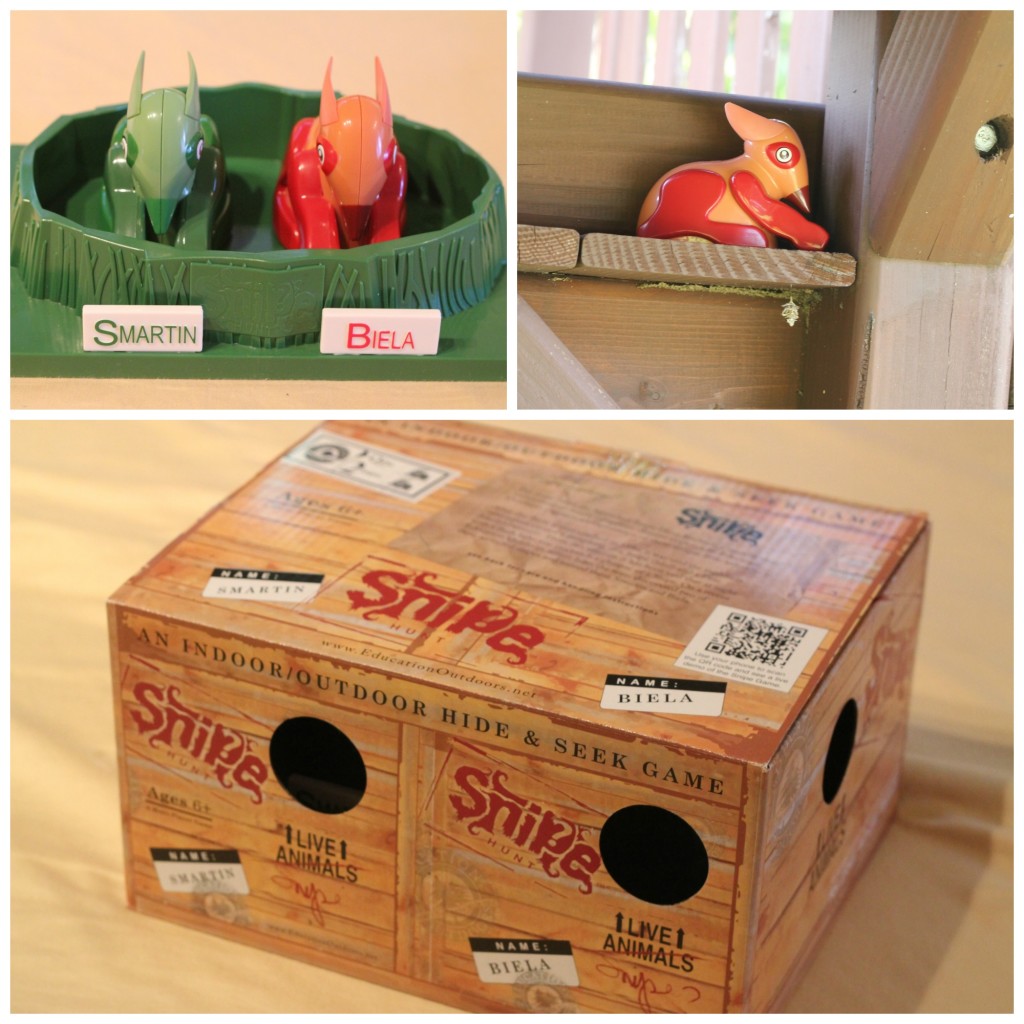 Disclosure:  I received this item for review purposes.  All thoughts and opinions are my own. 
I was recently introduced to Snipe Hunt from Education Outdoors.  It's a fun game of hide & seek the whole family can enjoy.  Do your kids enjoy hunting for Easter eggs?  If so, they'll absolutely love this game!  Snipe Hunt can be played both indoors and out.  The object of the game is to be the first to find the Snipes.  There are two Snipes, Smartin and Biela, included in the game along with a base.  After hiding the Snipes, players have 2.5 minutes to find them before the chirping starts, if they aren't found in 5 minutes their eyes will light up.  When they're found, players return them to the nest.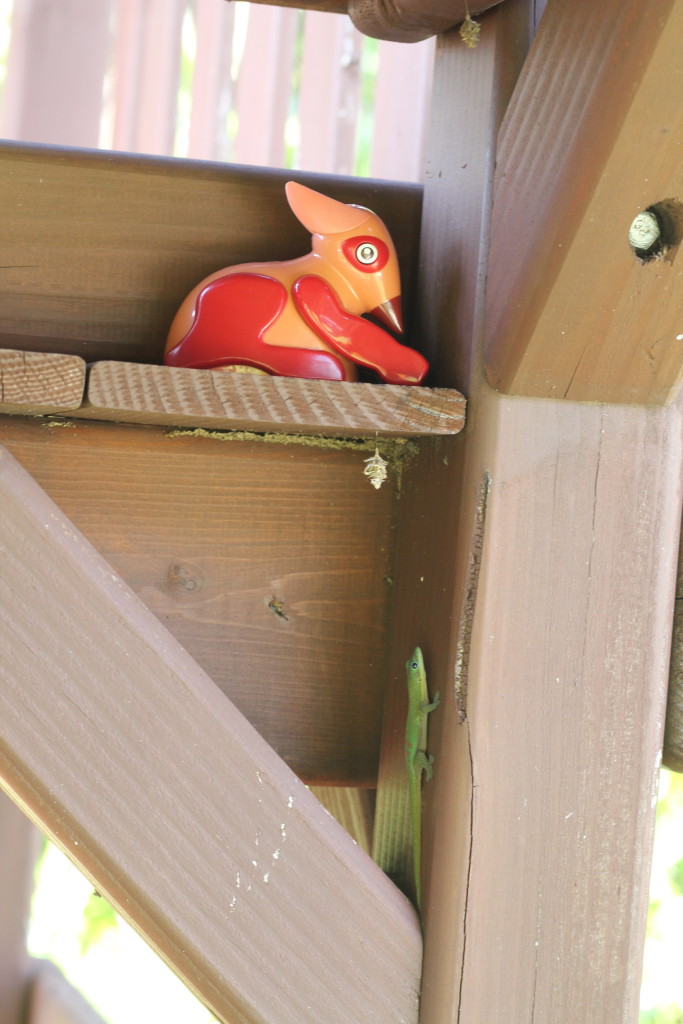 The Snipes are cute little creatures. They, along with the nest (base), are made of plastic.  I love that there are only three pieces.  Games with too many pieces usually don't last long around here because pieces always seem to go missing!  The Snipes sit nicely on the base when they're not in use.  My youngest finds them to be so cute she likes to carry them around even after she's done hunting for them.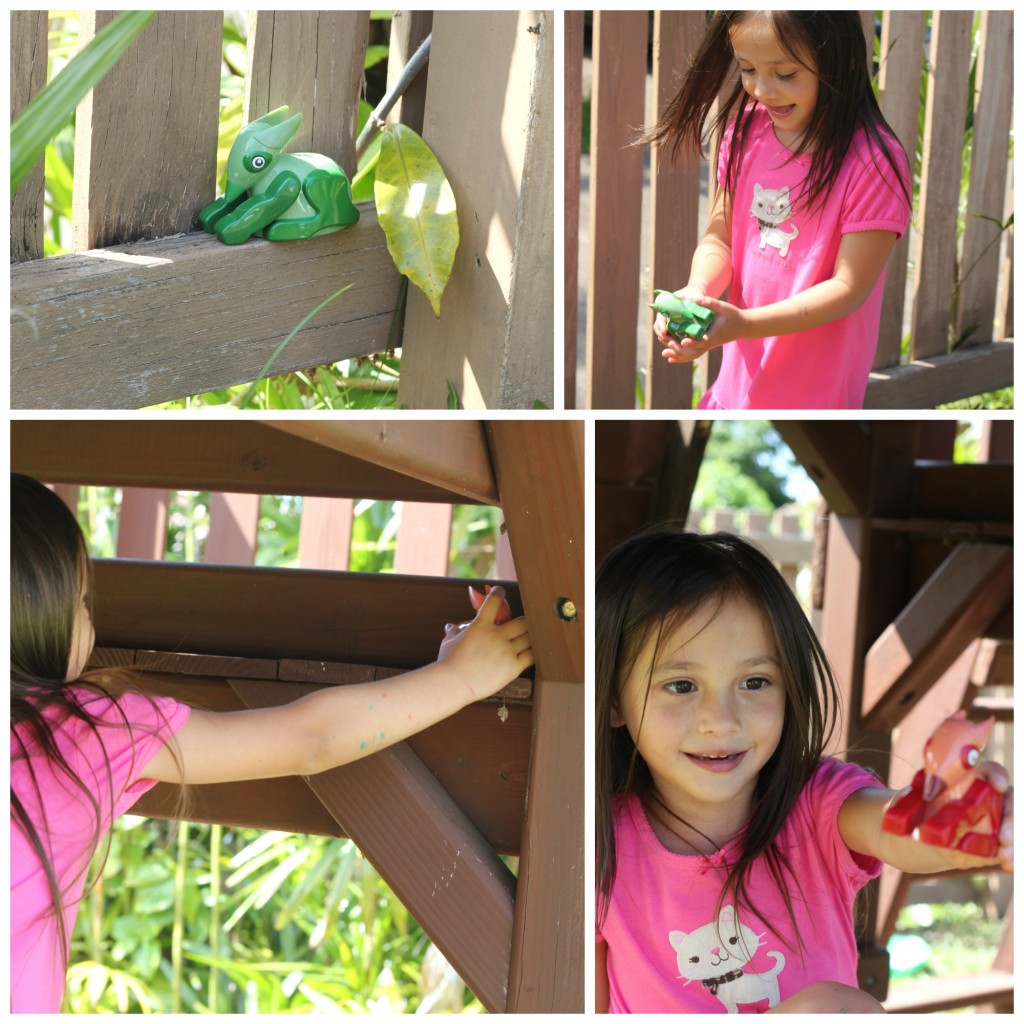 My four year old had so much fun going on a Snipe Hunt for the first time.  Although the recommended age is six and up, I found it to be very age appropriate for her as well.  As she started the Snipe Hunt, she ran around aimlessly passing by them a few times!  I had a blast watching her.  Finally, when they started chirping, she used her "listening ears" and was able to find them by following the sound of the chirps.  Her excitement showed through the bright smile upon her face.
Later that day, when my older daughter came home from school, my youngest couldn't wait to show her big sister the Snipe Hunt Game.  It's fun playing with mommy, but even more fun with sister!  They played together, one hiding the Snipes and the other finding them.  I loved that they were able to have fun playing together over and over again.  It'll be lots of fun to play the Snipe hunt when their cousins come over because they'll be able to "hunt" in teams.

I'm sure we'll be getting more and more use out of the Snipe Hunt game as the weather continues to get warmer and sunnier!  Of course, it can be played indoors as well, but with all the excitement and running around it brings, it's a perfect outdoor activity!  The Snipe Hunt Game retails for $24.99 and can be found on Amazon.