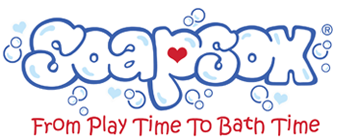 SoapSox makes bath time extra fun. They're a washcloth and toy in one.  Kids will get a kick out of this fun bath time essential. My daughter is constantly asking me if she can bring her favorite toys in the bath tub, she's even sneaked them in a time or two. Unfortunately, sometimes it just isn't possible because certain toys just can't get wet!  Kids will love the fact that they can bring their SoapSox buddy in the tub with them.
SoapSox are a collection of soft and colorful characters including a dolphin, duck, shark, hippo and more.  They're super cute and so much fun.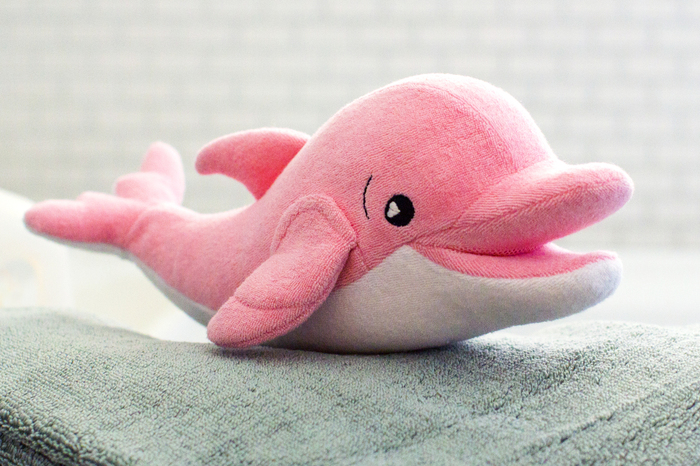 These adorable plush toys don't need to stay in the tub. Kids can snuggle, cuddle and play with them all day, and when it's time for a bath, they can bring them too.  It's great for kids who don't enjoy bath time so much. They'll be more willing to get in the tub when they can bring their lovable toy along.  Kids who love the bath will enjoy playing and pretending with their SoapSox friend.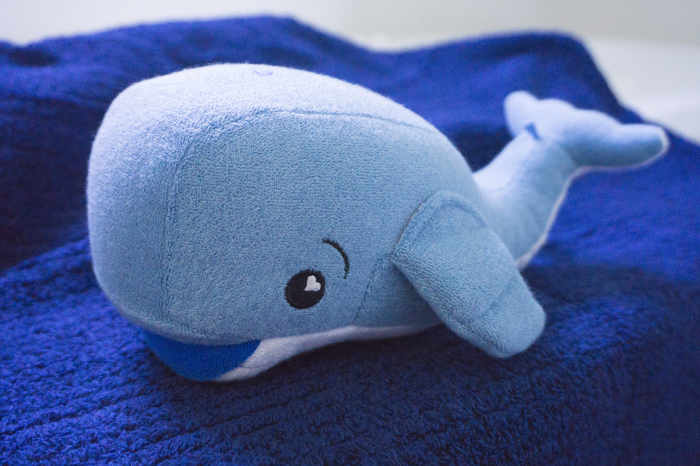 SoapSox features a patent-pending soap pocket that transforms the lovable SoapSox into a sudsy wash cloth. Just "feed" your SoapSox a bar of soap or liquid soap, add water and lather. Place your fingers in the side pockets for easy scrubbing. They come with an optional hang drying cord so you can easily hang them out to dry.  When the time comes, SoapSox can be thrown in the washer on gentle cycle and tumble dried.  They're made with a soft terry cloth exterior and an anti-microbial sponge interior.
I received two SoapSox to try out – Ava The Dolphin and Jackson The Whale.  First of all, I love the fact that each one has their own name.  They're all so cute and irresistible.  Ava The Dolphin is a sweet pink dolphin and Jackson The Whale is a happy blue whale.  Both cuddly critters measure in at 9″W x 3″H.  They're the perfect size for little hands.
SoapSox make a great gift for the little ones on your shopping list.  They can be purchased for just $14.95 each.