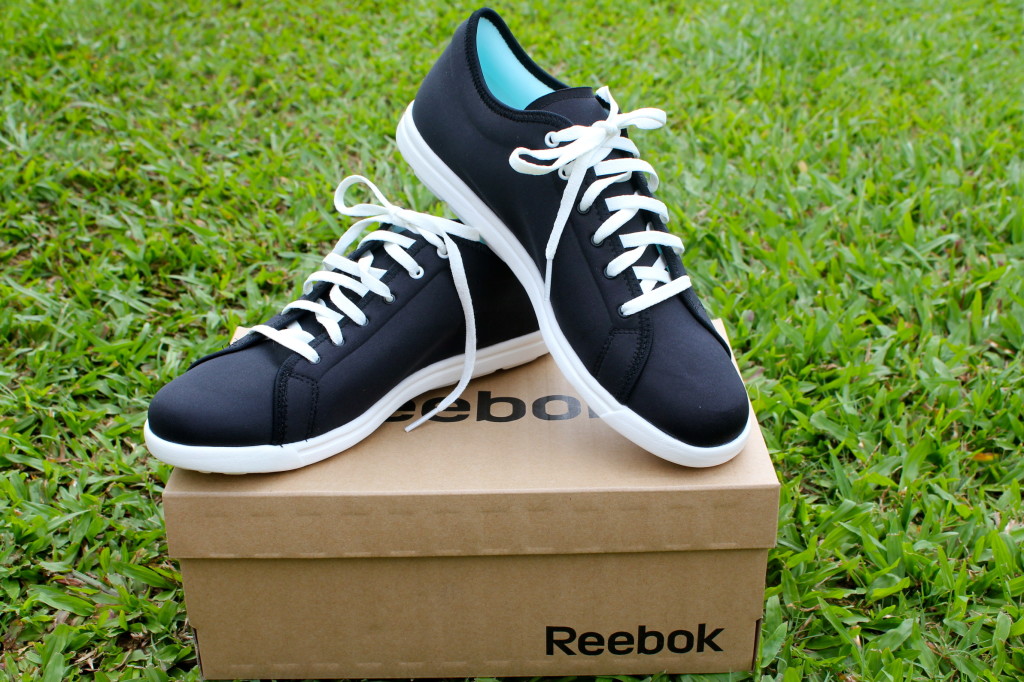 Disclosure:  I participated in a campaign on behalf of Mom Central Consulting (#MC) for Reebok. I received a product sample to facilitate my review and a promotional item as a thank you for participating.
I ordered a pair of Reebok Skyscape Runaround Walking Shoes in Black from Kohl's.   They come in a variety of colors.  I ended up choosing black as they'll match with just about anything!
These are one of the most comfortable pairs of shoes I've ever owned!  To be honest, I spend most of my time in slippers (flip flops).  They've always been my go-to footwear of choice.  So when I received my new shoes, I wasn't sure what I'd think.  I was happily surprised.  They fit well and are incredibly lightweight.  They weight just 5 ounces.  They offer 360 degrees of foam cushioning adding to the level of comfort you get out of them.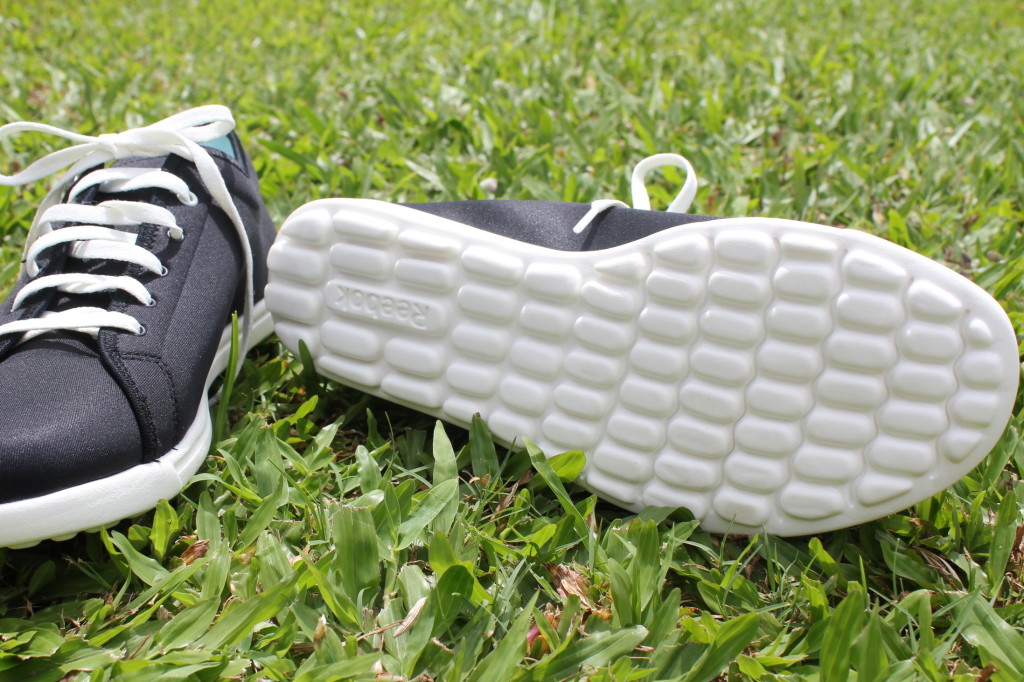 The simple sleek design of these shoes looks great with my every day outfits.  They're perfect for running day to day errands and taking a walk down the street with my girls.  I've actually been searching for the best, most comfortable pair of shoes for our upcoming trip to Disneyland, and I think I've found them!  These shoes will be perfect for the miles of walking we'll be doing.  When my sister saw my shoes, she just had to try them on for herself.  She says they're like "walking on clouds!".  She was amazed by how comfortable they are.  Like me, she normally wears slippers (flip flops).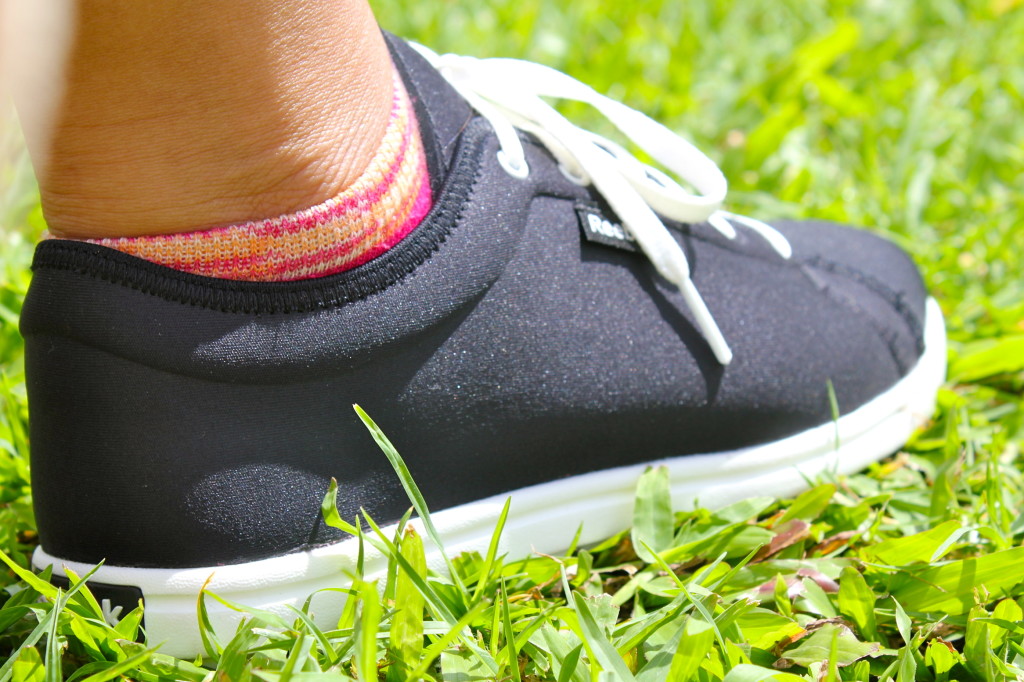 So, you're probably wondering, "what makes these shoes so comfortable"?  The Skyscape upper is made using the same manufacturing technics and processes as molded foam bras.  They're made with materials  that have been optimized for the stresses and strains placed on the feet all day.  The seamless 2-way stretch material surrounds the top and sides of your feet encompassing them in pure comfort.  It allows for natural foot movement and breathability.  The sole of the shoe resembles cloud like pillows providing cushioning, comfort and flexibility.  All of these factors add up to a wonderful pair of shoes that's sure to become your new favorites.