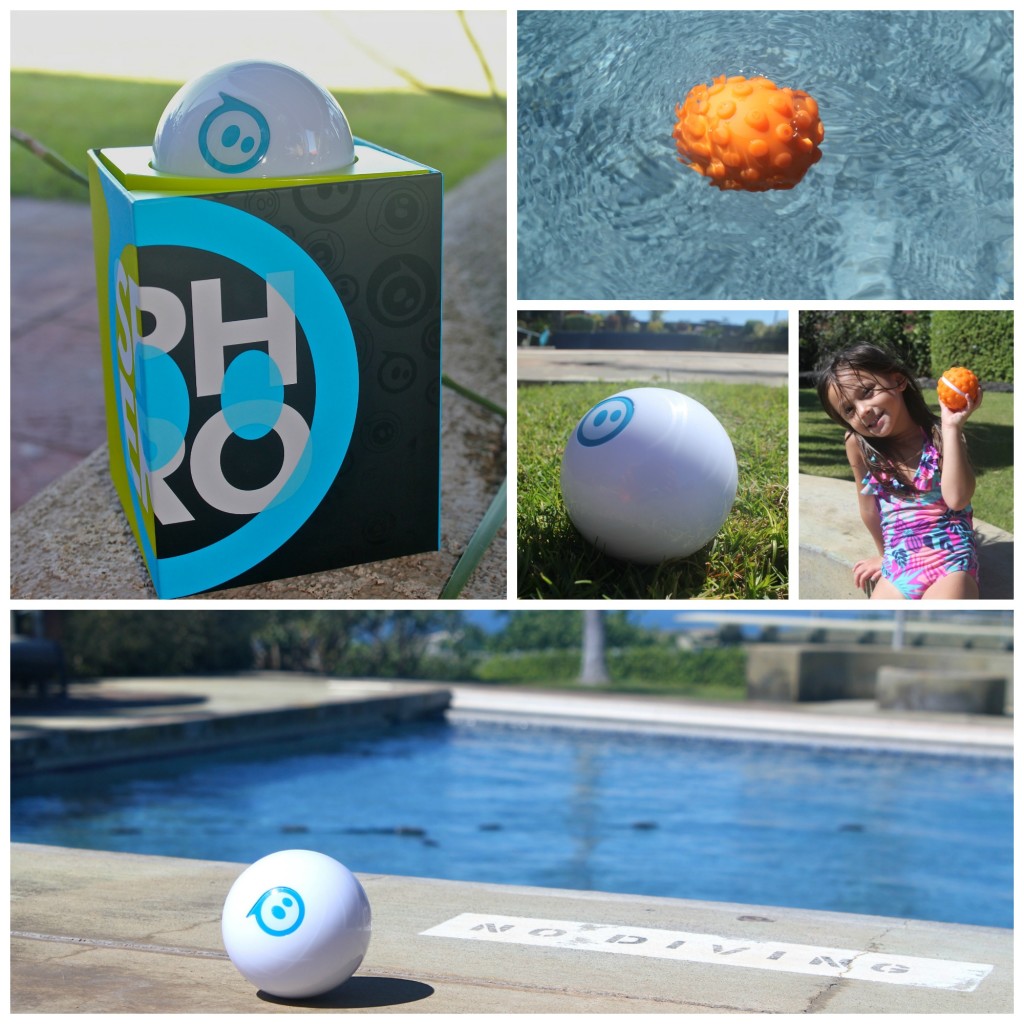 Disclosure:  I received this item for review purposes.  All thoughts and opinions are my own.
Imagine a ball that could be controlled with an app on your smartphone or tablet.  Wouldn't that be pretty cool?  Well…imagine no longer!  Sphero 2.0 is an amazingly cool app controlled robotic ball that does it all!  It rolls at speeds of up to 4.5 mph and pairs to your device via bluetooth with a range of up to 100 feet.
The Sphero 2.0 ball changes colors, completes challenges, does tricks, and more.  It's Durable Polycarbonate Shell is water proof, shock-resistant and pet proof too.  It's built to last!  There are over 30 apps available for Sphero that'll definitely keep everyone occupied for quite some time.  There's everything from driving games to fun family games like, "Pass the Sphero" – a new take on Hot Potato!  It's amazing to see all the neat things Sphero 2.0 does.  Along with the Sphero 2.0 I also got the Sphero Nubby Cover.  It's a great addition to the Sphero as it offers extra protection from scuffs and scratches and it gives the Sphero all-terrain traction.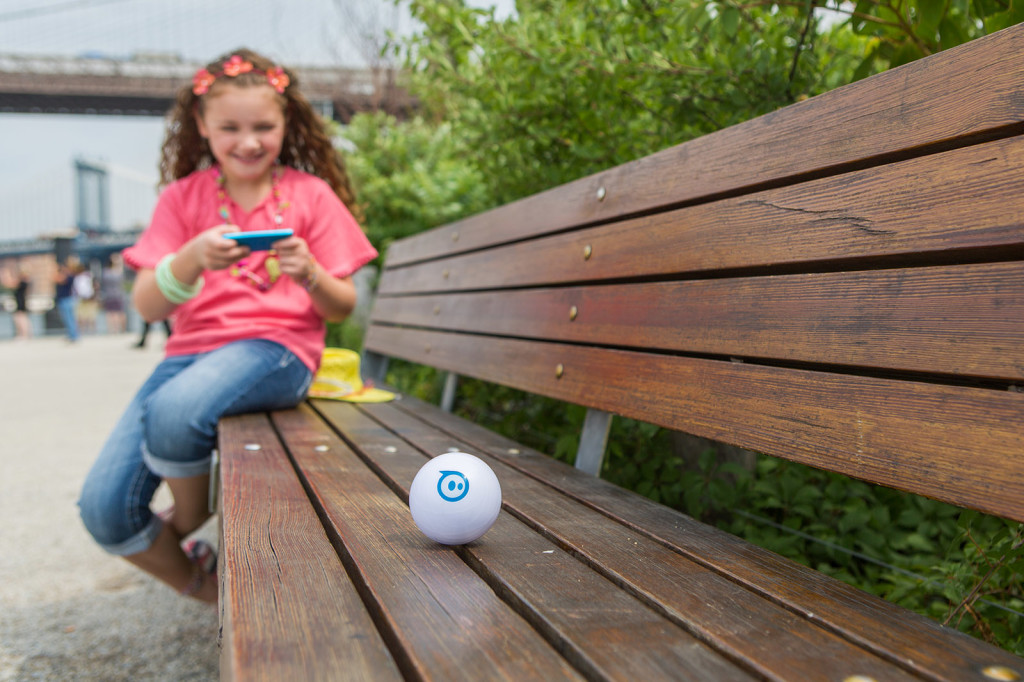 After trying out Sphero 2.0 for myself and having others try it as well, we all agree Sphero 2.0 is pretty cool and lots of fun!  The great thing about Sphero is it can be enjoyed by people of all ages.  I recently took my Sphero 2.0 to a family party to let everyone check it out and to hear what they thought about it.  As soon as I brought it out, everyone started asking questions and wanted to know more about it.  They were all amazed that such a simple looking ball could do so much.The older kids, teens and adults enjoyed the different apps as well as controlling Sphero and making it go.  Although the younger kids weren't able to control Sphero 2.0 on their own, they sure did have a blast chasing it around and trying to get their little hands on it!  I absolutely love the fact that Sphero 2.0 is something that everyone can have fun with.
The Sphero 2.0 is an awesome Gift Idea for the upcoming holidays.  Along with the Sphero 2.0, in the box you'll also find 2 ramps, and Inductive charging base, quick start guide, and a power adaptor.  You can purchase Sphero 2.0 at the Sphero Store for $99.99.