The Hydro Flask is one of those products that I absolutely love. It's a must-have item for every member of my family. We all use our Hydro Flask water bottles daily and definitely put them through good use.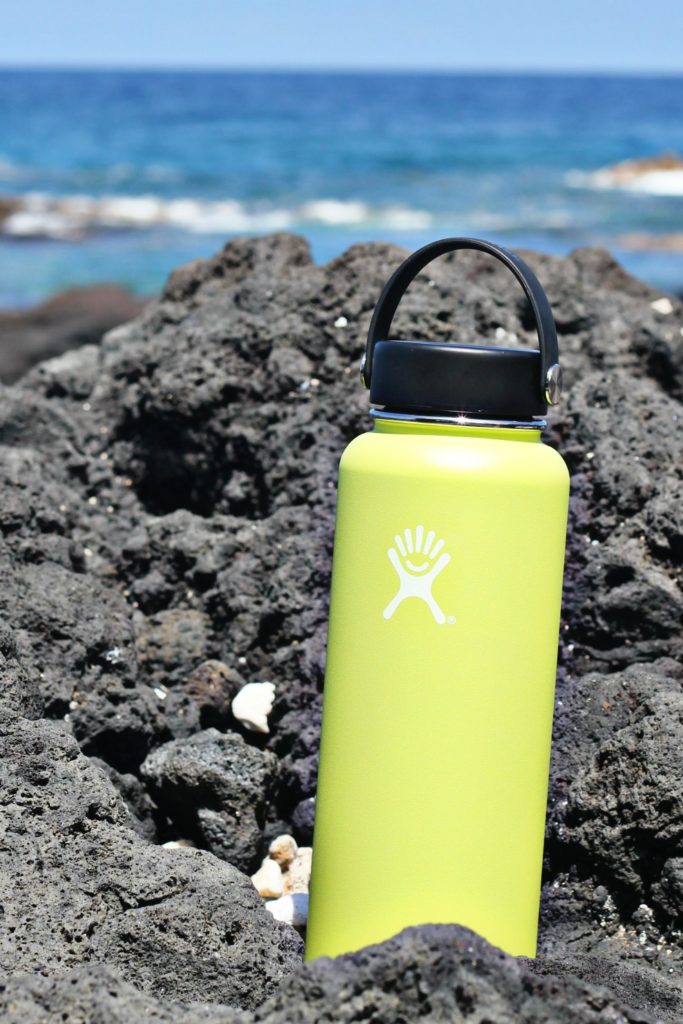 I fill my 40 oz. Hydro Flask up with ice and water in the morning, and sip on it throughout the day. Without it, I don't think I'd be drinking as much water as I currently do. I always finish at least one bottle of water a day, sometimes 2 or even 3 if I'm extra thirsty, or if it's a hot day. My husband uses his daily for work. He's a carpenter and often works out in the hot sun. He drinks a lot of water, so I'm thinking of getting him the 64 oz. wide mouth bottle so he won't have to refill as often. The girls also use their Hydro Flasks every day. Their teachers require them to bring water bottles to school, and the Hydro Flask is perfect. Most of the other kids have Hydro Flasks as well, so we personalize theirs with cool stickers so they don't get mixed up with the other kids.
Not only is the Hydro Flask great for work and school, it's also perfect for a day at the beach or to have during sports or dance practices. Wherever you go, it's nice to have your Hydro Flask with you. Even when sitting in the hot sun all day, your water stays cold! I hate drinking warm water, so I'm sure to bring along my Hydro Flask wherever I go.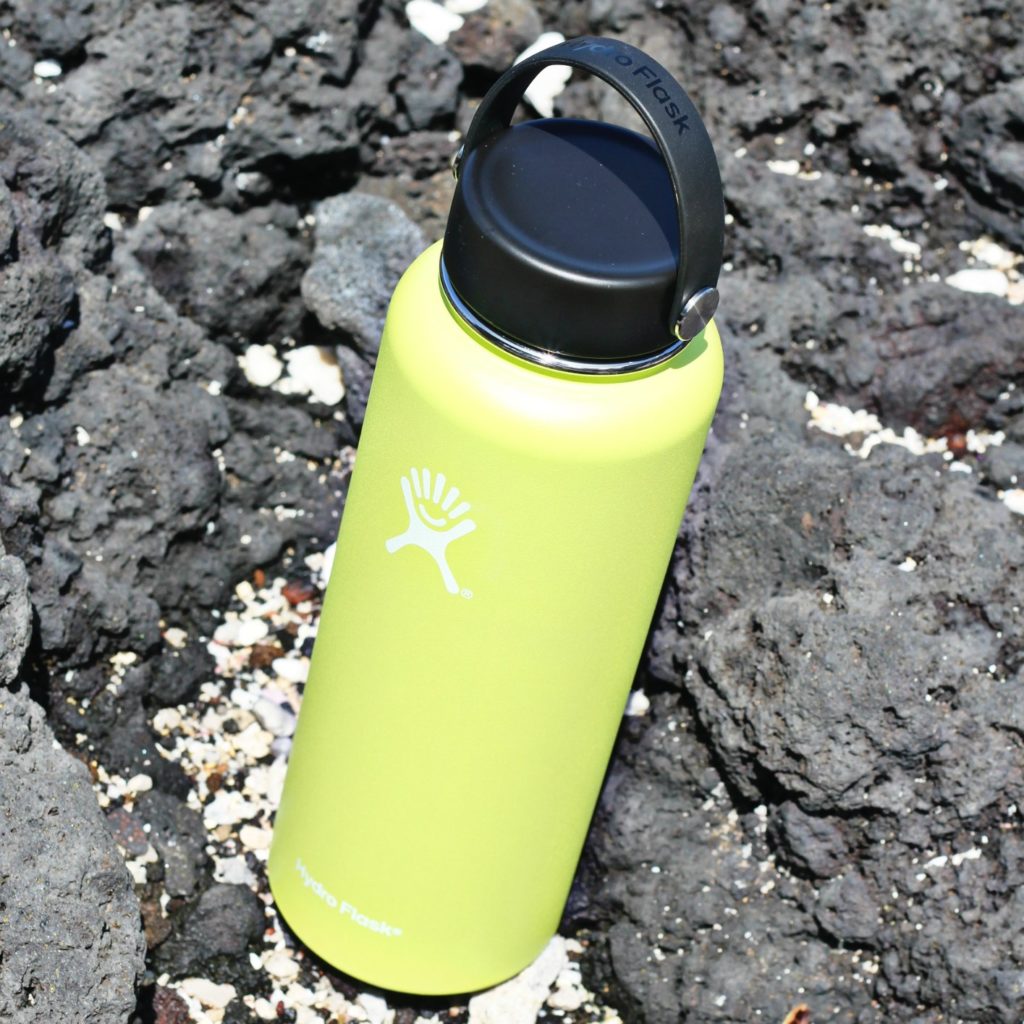 What's so great about the Hydro Flask?
Hydro Flask features TempShield™ technology. The double wall insulation protects temperature from outside elements. Cold stays icy cold for up to 24 hours while hot drinks stay steaming hot for up to 6 hours. No Sweat. All products are made with 18/8 pro-grade stainless steel – a metal recognized for its strength and purity. It also protects against flavor transfer.
Hydro Flask also gives back! Through 5% Back, they give to multiple charities and non-profits—each helping people or the planet in a much needed way. Every time you purchase any Hydro Flask product, you can contribute to a cause. After purchasing your Hydro Flask product, simply fill out this form and Hydro Flask will donate 5% of proceeds to a great cause of your choice. Charities and non-profits they partner with include, Surfrider Foundation, American Cancer Society, World Wildlife Fund, Special Olympics and more.  I'm always happy to make a purchase with companies who give back.
Looking for the perfect water bottle? Look no further! The Hydro Flask is just what you need. It comes in a variety of colors and sizes, so there's something for everyone.