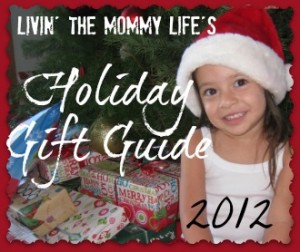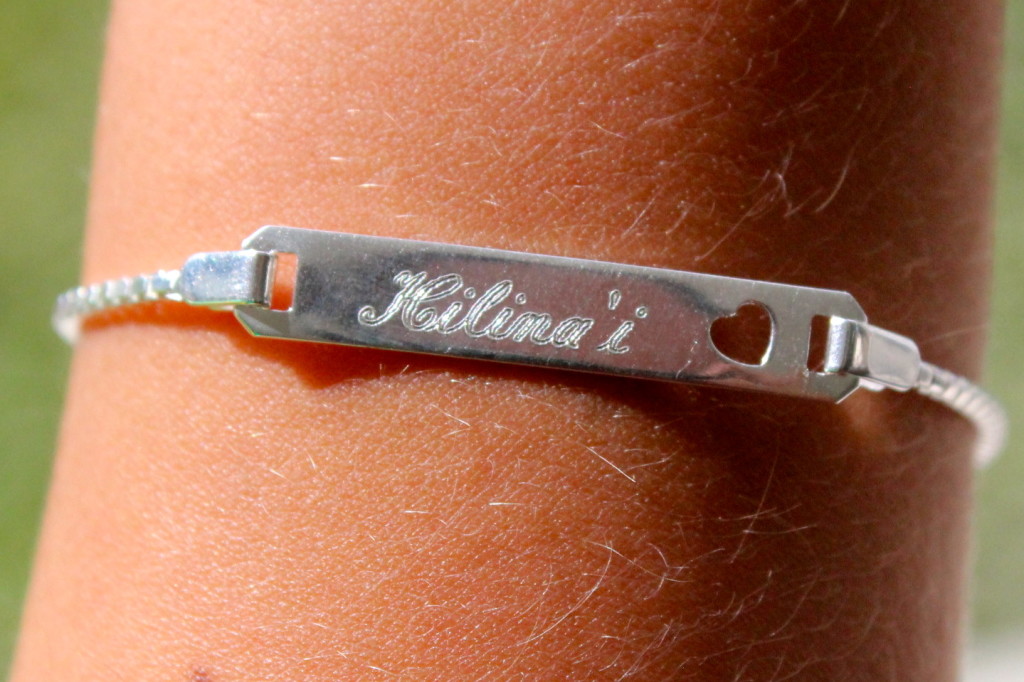 Eve's Addiction is a wonderful online jewelry store. I featured a couple of their pieces a few months ago, and they have become some of my favorite pieces of jewelry!
This Sterling Silver Box Link Children's ID Bracelet is absolutely adorable!  It's a delicate piece and perfect for little girls.  A little heart is cut out beside the name on the nameplate.  For the engraving, I was able to pick from seven font choices.  I chose script.  This adorable bracelet fits my 5 year old daughter perfectly and I think she'll be able to wear it for another couple of years.  The personalization makes this one of a kind, and is sure to become a keepsake.  This bracelet measures 5.5 inches in length with a 3/4 inch ID plate.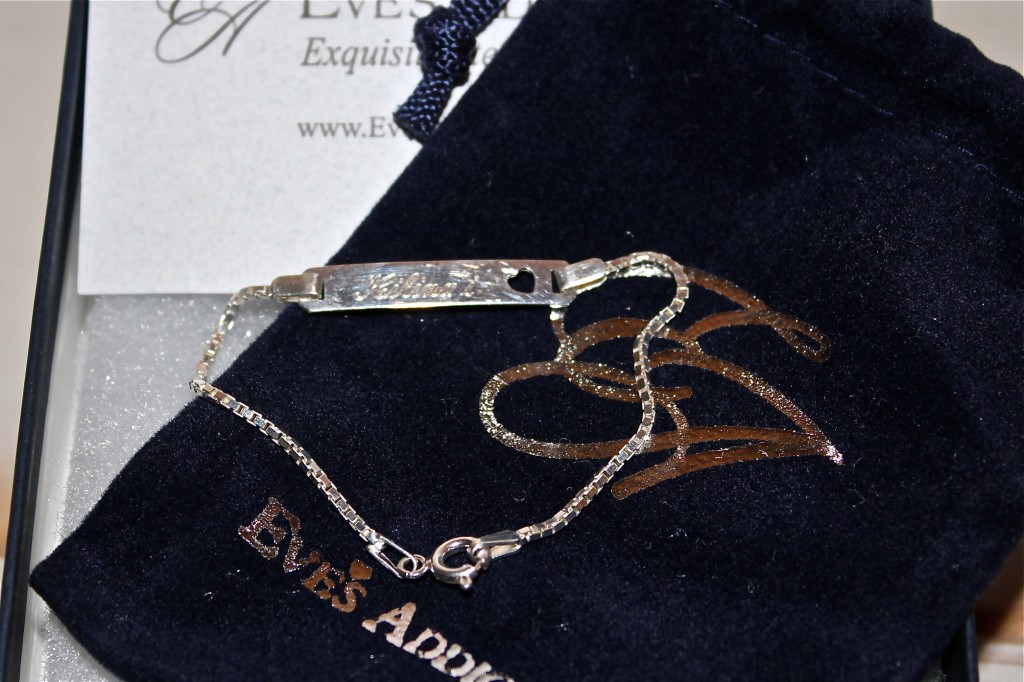 The bracelet arrived in a gift box and included a little pouch as well.  Personalized gifts are always wonderful to receive and this bracelet is no exception!  It is sure to put a smile on any little girls face this Holiday Season.  Purchase it at Eve's Addiction for $18 + an additional $9 for engraving.
Disclosure:  I received this product for review purposes only.  All thoughts and opinions are my own.