My mom, sisters, brother-in-laws and I have a family tradition where we each get one item and one gift card for each person's stocking. It's nice to have a stocking full of surprises on Christmas morning. Stockings don't have to be just for kids, it's a fun tradition for any age. Here you'll find some great stocking stuffer ideas for Women.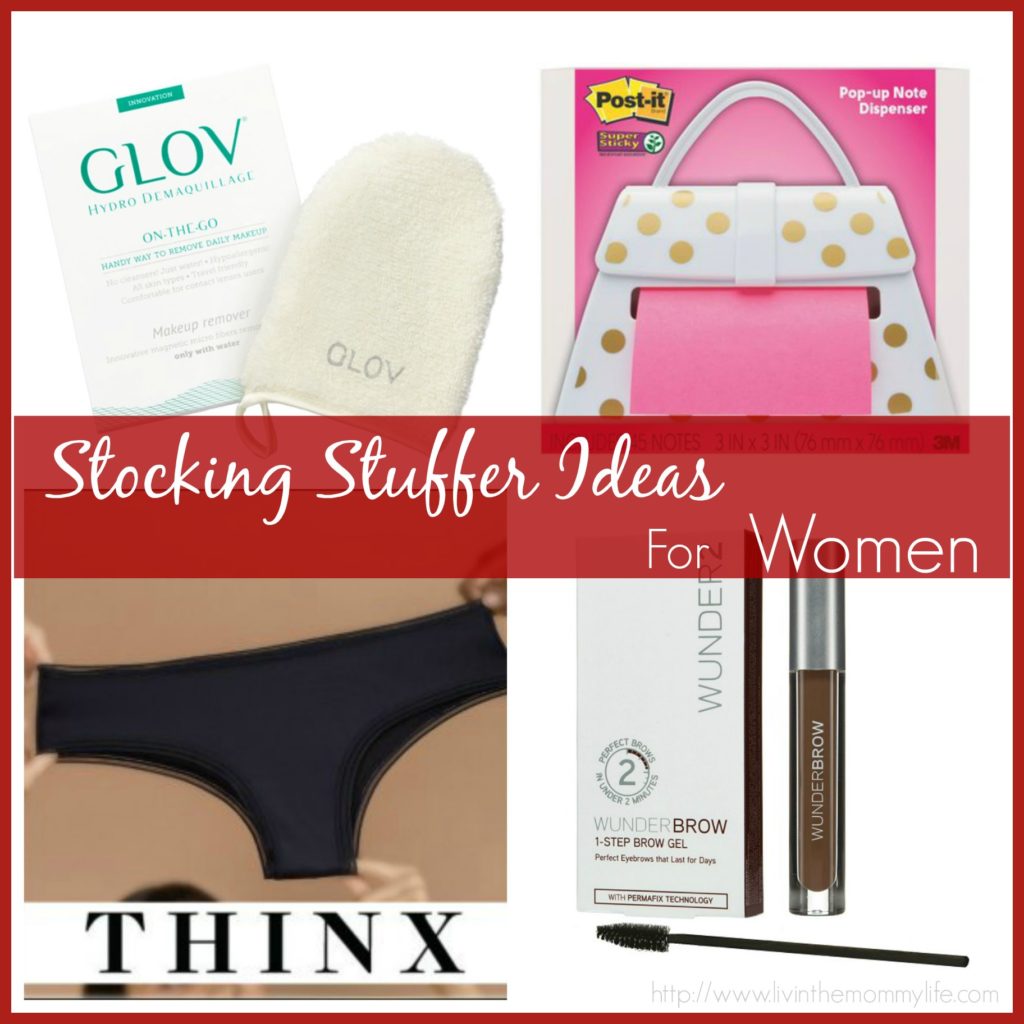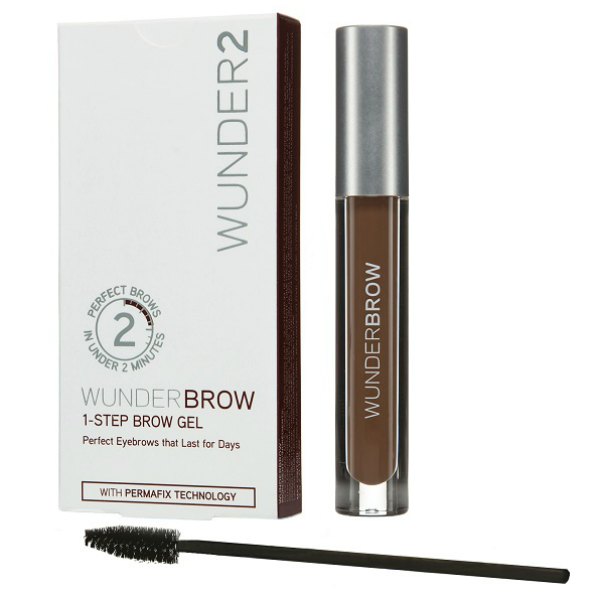 WUNDERBROW Eyebrow Gel ($22) is a semi-permanent, completely safe, one-step solution to eyebrow shape and hair loss. Its exclusive Permafix Technology and proprietary Hair Fiber Complex creates the perfect brow in under 2 minutes that will last for days. It allows women to easily fill, define and shape their brows with natural looking color. I'm not one who wears a lot of makeup, so I'm no pro at putting it on, but the Wunderbrow Gel was surprisingly very easy to use. Being that it's semi-permanent, it doesn't wash off easily, so you can go swimming or out in the rain with no problems. I tried washing it off with my normal soap and water, and it didn't budge, however, I was finally able to remove it easily with some coconut oil.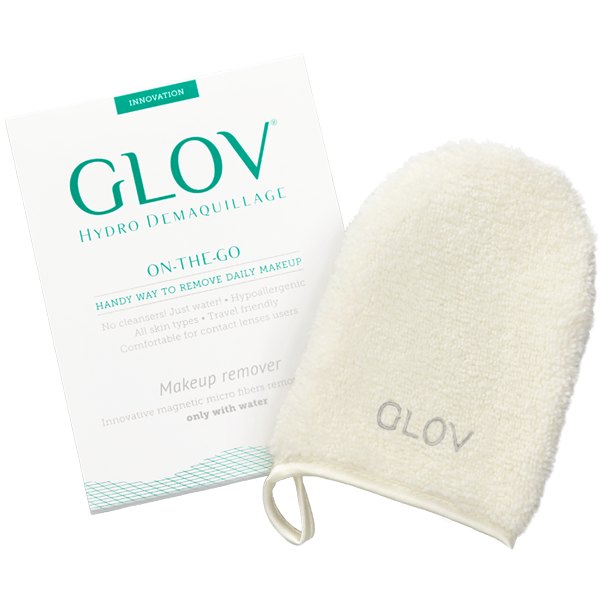 Glov On-The-Go  ($13.20) is a great makeup remover. The GLOV is all you need to remove your daily makeup. It's made with innovative magnetic micro fibers which help to remove makeup with no cleaners, just water! It's hypoallergenic, comfortable for contact lens users and safe for all skin types. The GLOV On-The-Go is perfect for travelling. I found that it worked quite well at removing my foundation but does take a little more effort to remove eye makeup. I prefer an eye makeup remover or coconut oil for eye makeup removal.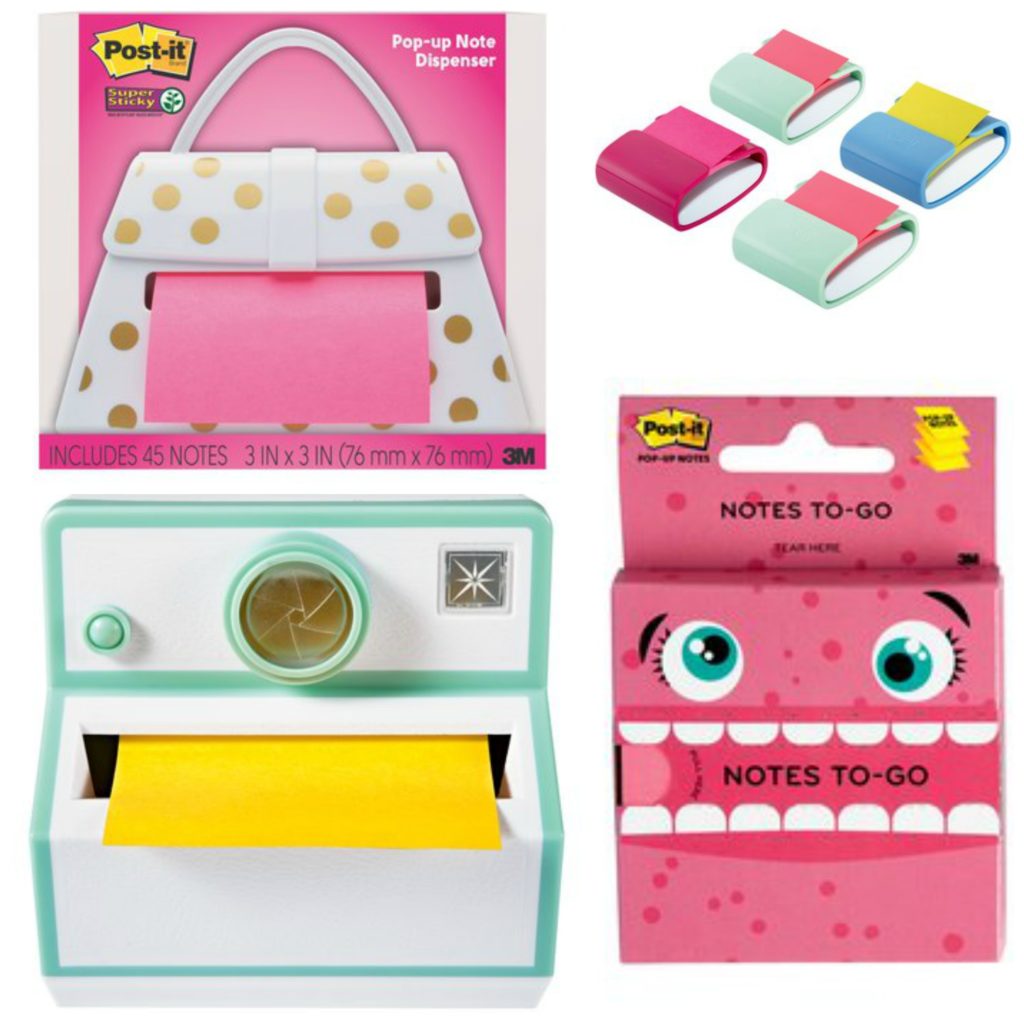 Post-it® Pop-up Note Dispensers (starting at $7.99) make a fun and practical stocking stuffer. Post-it® Pop-up Note Dispensers keep Post-it® Notes at your fingertips with easy one-handed dispensing for multitasking. With a variety of designs and colors, they're a fun, stylish addition to your desk or counter top.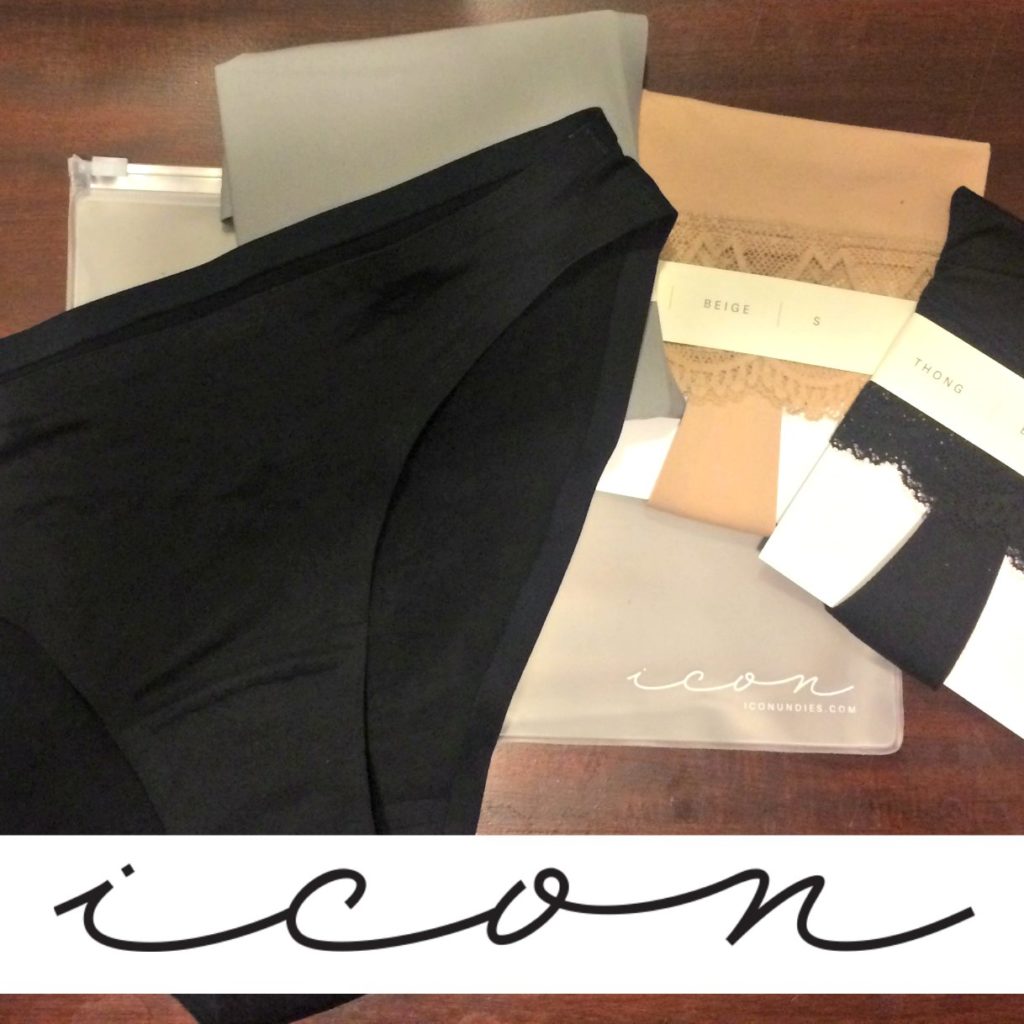 Icon is a collection of Pee-proof underwear that keeps you dry and odor-free from light leaks. Let's face it, leaks happen! For me it started after having my second daughter. In fact, 1 in 3 women deal with the same issue. So, if you suffer from light leaks, you're not alone. Each pair of Icon undies hold up to 6 teaspoons. It replaces bulky pads and pantiliners. They're comfortable, machine washable, and can be worn all day! After trying them out for the first time, I absolutely loved them. I'll definitely be purchasing a few more pairs as they're all I want to use, except for when I have my period, on those days I'll be using my THINX Period Panties.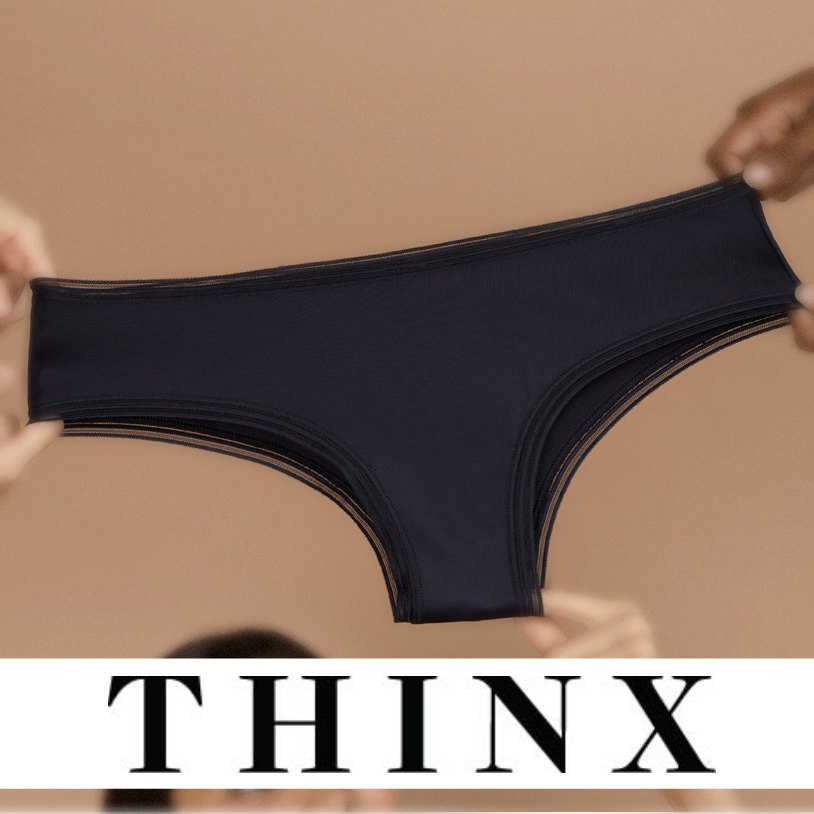 THINX underwear are period-proof, protecting you from leaks and keeping you feeling dry. You can wear them all day long, and believe it or not, they're reusable! THINX can back up or replace tampons, pads or cups depending on your flow. They absorb up to 2 tampons' worth of blood, yet they look and feel like a regular pair of underwear. Say goodbye to bulky pads and hello to THINX!
Icon & THINX Underwear (starting at $24)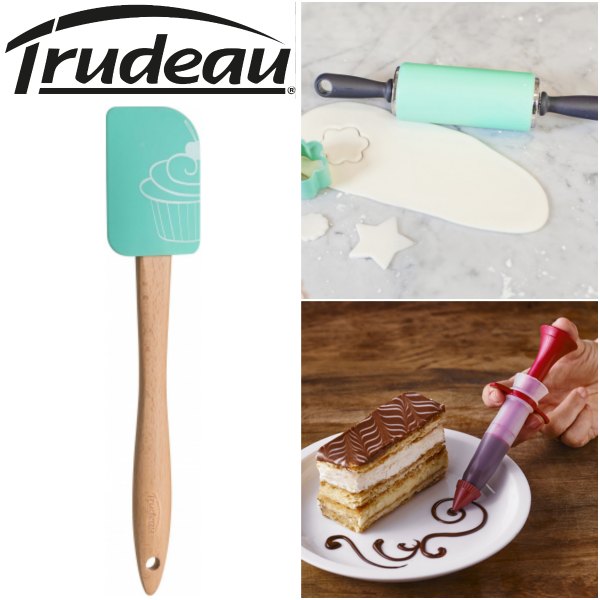 Trudeau Baking Accessories like the Large Cupcake Spatula ($7.99), Mini Rolling Pin ($11.99) and Decorating Pen ($6.99) are perfect stocking stuffers for those who like to bake. These awesome accessories are made of silicone and come in great color options (love that shade of green!). Useful gifts like these always make great gifts. I know I'd love to find them in my stocking on Christmas morning.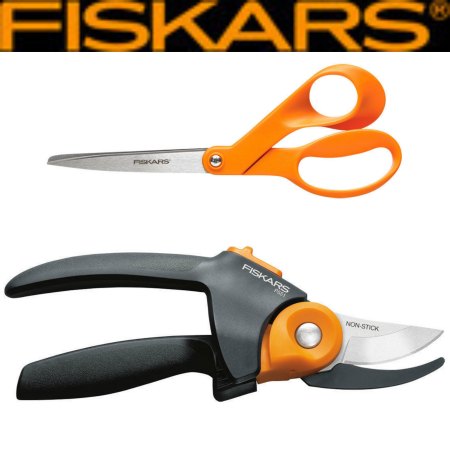 The Fiskars PowerGear2™ Pruner ($24.99) & Original Orange-Handled Scissors ($16.99) are both practical and useful. Know a gardener? The PowerGear2 Pruner would be the perfect gift. As for the Original Orange-Handled Scissors, it's a gift anyone could use. Both items come with a lifetime warranty.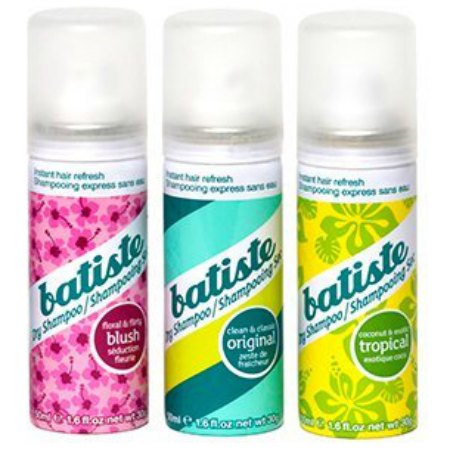 Batiste Dry Shampoo is a great, useful stocking stuffer. Use it to refresh your hair between washes, leaving it feeling clean and smelling fresh with added body and texture. The Dry Shampoo Trio Gift Set comes with three 1.6 oz. bottles. It's a great way to try out the different scents, which include blush, original and tropical.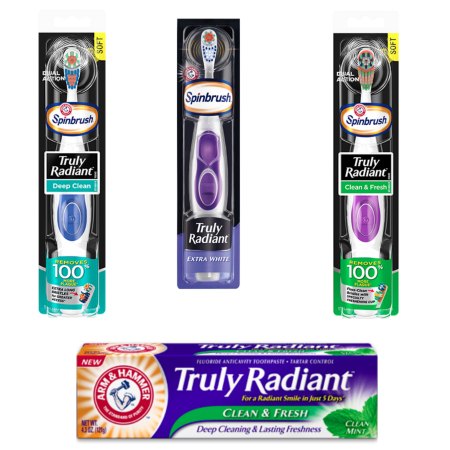 Arm & Hammer Truly Radiant Spinbrush Toothbrush and Deep Cleansing & Lasting Freshness Toothpaste. Practical gifts like these are always well received. It's nice to give and get useful items. The Spinbrush toothbrushes are great! They feature replaceable brush heads and come in a variety of color options. The Clean & Fresh toothpaste is the perfect accompaniment to the spinbrush, since you can't use one without the other!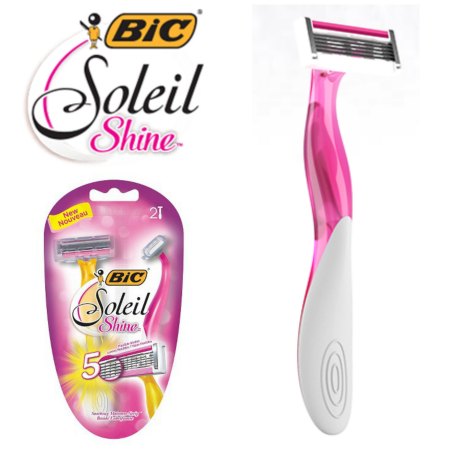 BIC Soleil Shine Razors includes five flexible blades to ensure a smooth, ultra-clean shave with a soothing moisture strip enriched with aloe and cocoa butter for ultimate comfort.  It features a pivoting head and rubber grip, making this a truly great option.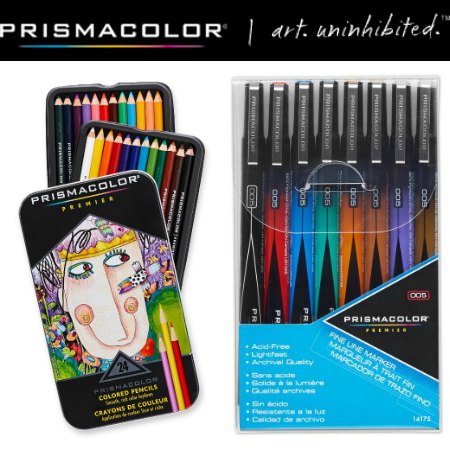 Prismacolor Premier Colored Pencils & Fine Line Markers are a fun stocking stuffer, especially for all those artsy people on your list. With the adult coloring book craze continuing to trend, more and more people are in search of the perfect colored pencils and pens. They won't be disappointed with the awesome selection from Prismacolor.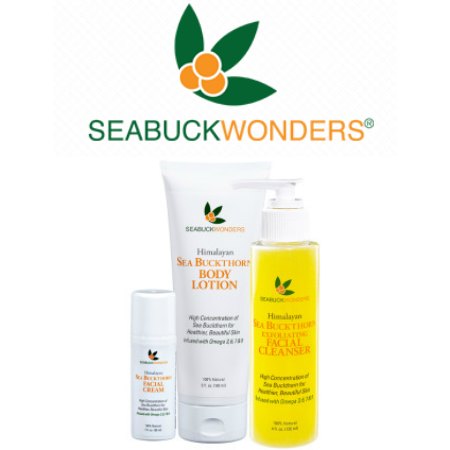 The Seabuck Wonders Natural Skin Care Program ($44.12) includes Himalayan Sea Buckthorn Body Lotion, Facial Cream and Exfoliating Facial Cleanser. All products are made with pure Himalayan, USDA Certified Organic Sea Buckthorn berries. It is rich in antioxidants and contains the highest level of the rare Omega-7. The Natural Skin Care Program is a great everyday skin care routine. It takes you from morning to night, leaving you with clear, smooth, beautiful skin.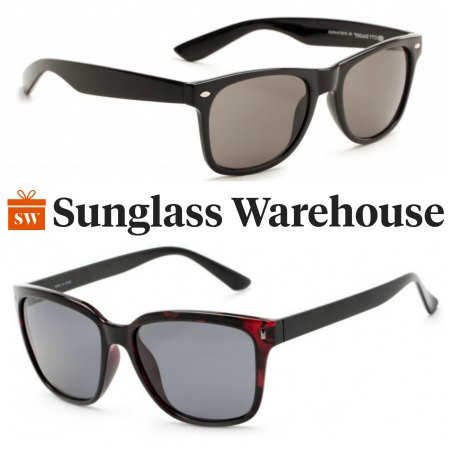 SunglassWarehouse.com offers affordable and fashionable sunglasses for everyone in the family. Coming in dozens of colors and styles for every face shape, you are bound to find the perfect pair.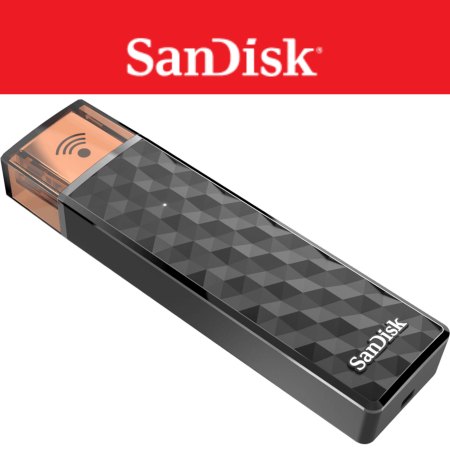 SanDisk Connect Wireless Stick is the flash drive reinvented to work with both your computer and mobile devices. With the Wireless Stick in your pocket, in your bag or across the room, you can wirelessly access your media or transfer large files, stream HD videos and music1, and save and share photos and videos to and from your mobile device2. It's a great gadget to have on hand. It's the perfect stocking stuffer for anyone who uses a Smartphone, Laptop or other mobile devices.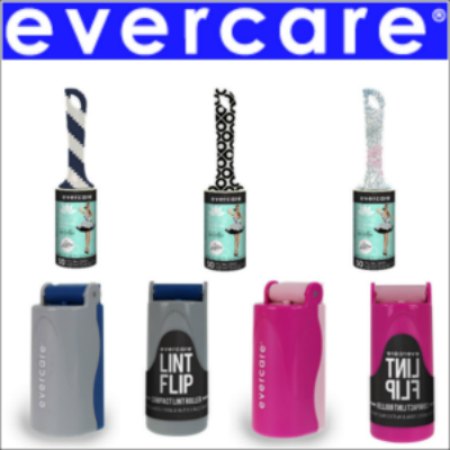 Evercare Belle Vie Lint Rollers ($3.49 – $4.49) make an awesome stocking stuffer. Fashion and function come together in Evercare's stylish Belle Vie (French for "good life") lint rollers. The unique handles are available in two different sizes and three new patterns – bold black and white, floral, and a geometric blue and white swirl. Since the easy-peel sheets get replaced, not the handle, consumers can choose a handle that reflects their personality and keep it for continued use. BelleVie Lint Rollers are the ones you'll want to carry around. Available in a full size for home use and a foldable compact design for on the go.
The Evercare Lint Flip Compact Lint Roller  comes in a smaller size, but is every bit as sticky.  Plus, it's perfect for a purse or handbag, as its handle flips shut to act as a cover, protecting the sticky sheets and preventing the lint roller from becoming attached to anything or attracting debris.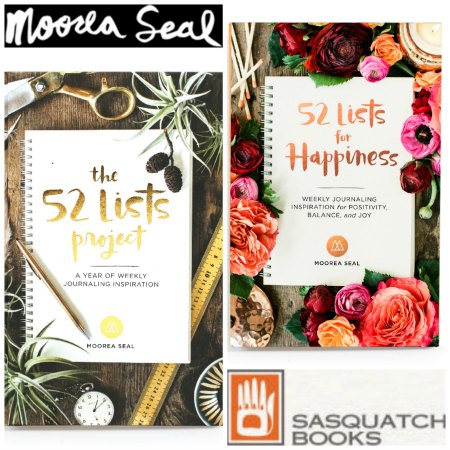 The 52 Lists Project & 52 Lists for Happiness weekly journaling books from Moorea Seal and Sasquatch Books are both great gifts. They're the perfect stocking stuffer for list lovers and those who like to keep a journal. With the 52 Lists Project you can create 52 lists, one for every week of the year, that will help you discover the beauty, joy, creativity, and power you already have! This gorgeous undated journal of weekly lists will help nurture self-expression and self-development. Each seasonal section includes list prompts, with plenty of space to write your own lists, and challenges to help you take action and make your dreams a reality. The 52 lists for Happiness journal encourages readers to reflect, acknowledge, and invest in themselves, and ultimately transform their lives by figuring out exactly what makes them happy.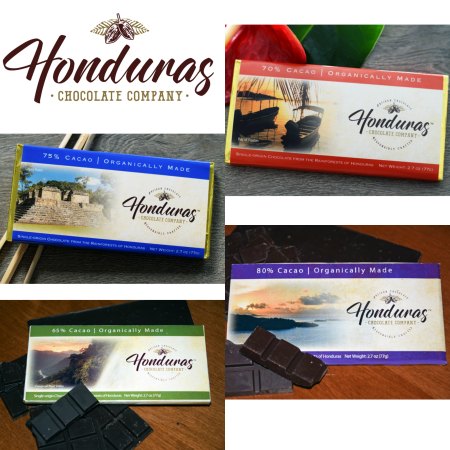 Honduras Chocolate Company Chocolate Bars are absolutely delicious! I love chocolate, especially dark chocolate! Honduras chocolate is made from organically grown, single-origin cacao, grown and manufactured in the rainforests of Honduras. All products are gluten-free, dairy-free, non GMO and manufactured in a nut and soy free facility. When making their chocolate, Honduras uses only pure ingredients, no additives!  I must say, their chocolate bars are exceptional. A special treat I'd love to find in my stocking on Christmas morning.