Stompeez are super cute and lots of fun! They're definitely not your ordinary house slippers. Stompeez come in nine character options including Mickey, T-Rex, Dory, Batman, Tsum Tsum and more. I received the Pink Puppy Stompeez for my girls.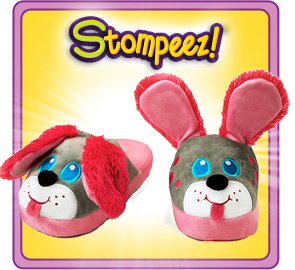 What makes Stompeez so fun? Every time you take a step, something on your Stompeez will "pop up", depending on which character you have. For the pink puppy, it's furry pink ears pop up with every step. It's the cutest thing!
The Pink Puppy Stompeez feature a gray puppy with furry pink ears, pink spots and blue eyes with it's little pink tongue sticking out of its mouth. There's a mechanism of some sort at the heel of the slipper, when pressed, it causes the ears to pop up. The top part of the slipper is very soft and comfy while the footbed is more firm. They include a non-slip outsole to help prevent slip and falls.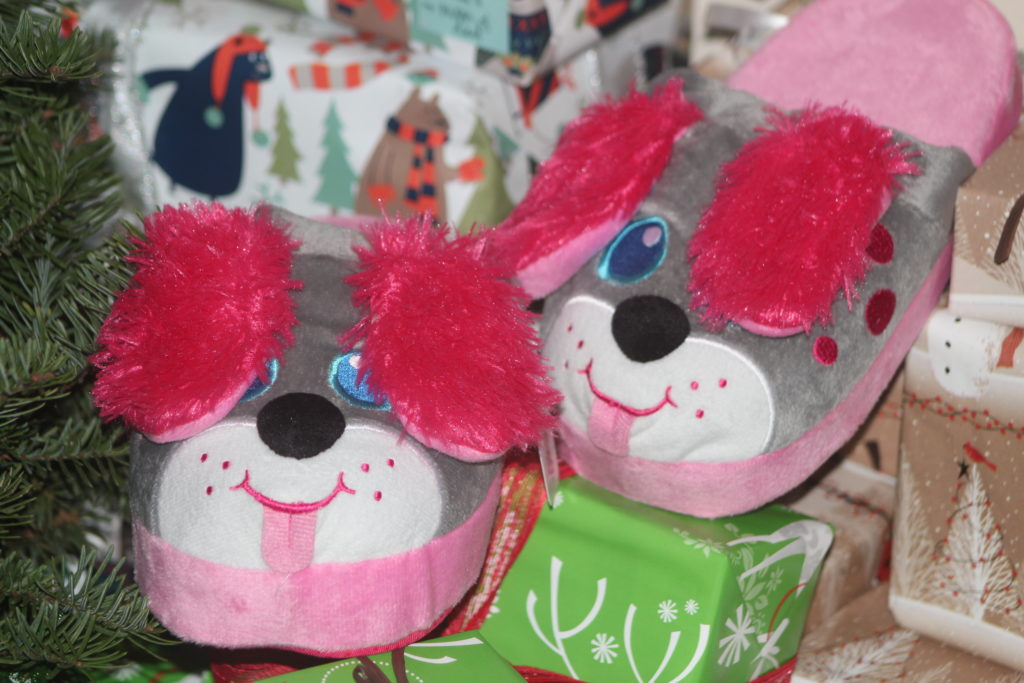 Though they are really cute, I'm interested to see how long these Stompeez will hold up. They should last for quite some time as long as kids don't mess with the "pop up" feature. I can just see my youngest playing with the puppies ears, which might cause it to no longer work properly. In fact, Stompeez does come with a warning card stating that, "Rough use or mis-use of the Stompeez can cause damage to the internal mechanism".
Stompeez come in 2 size options S/M (sizes 12.5-3) and M/L (sizes 3.5-7) to fit a wide range of foot sizes. They'll even fit some adults. You can purchase a pair or two of Stompeez on their website for $19.99 each. They're a great gift idea and are sure to bring about lots of fun and excitement! I have no doubt that every child will thoroughly enjoy a pair of Stompeez.