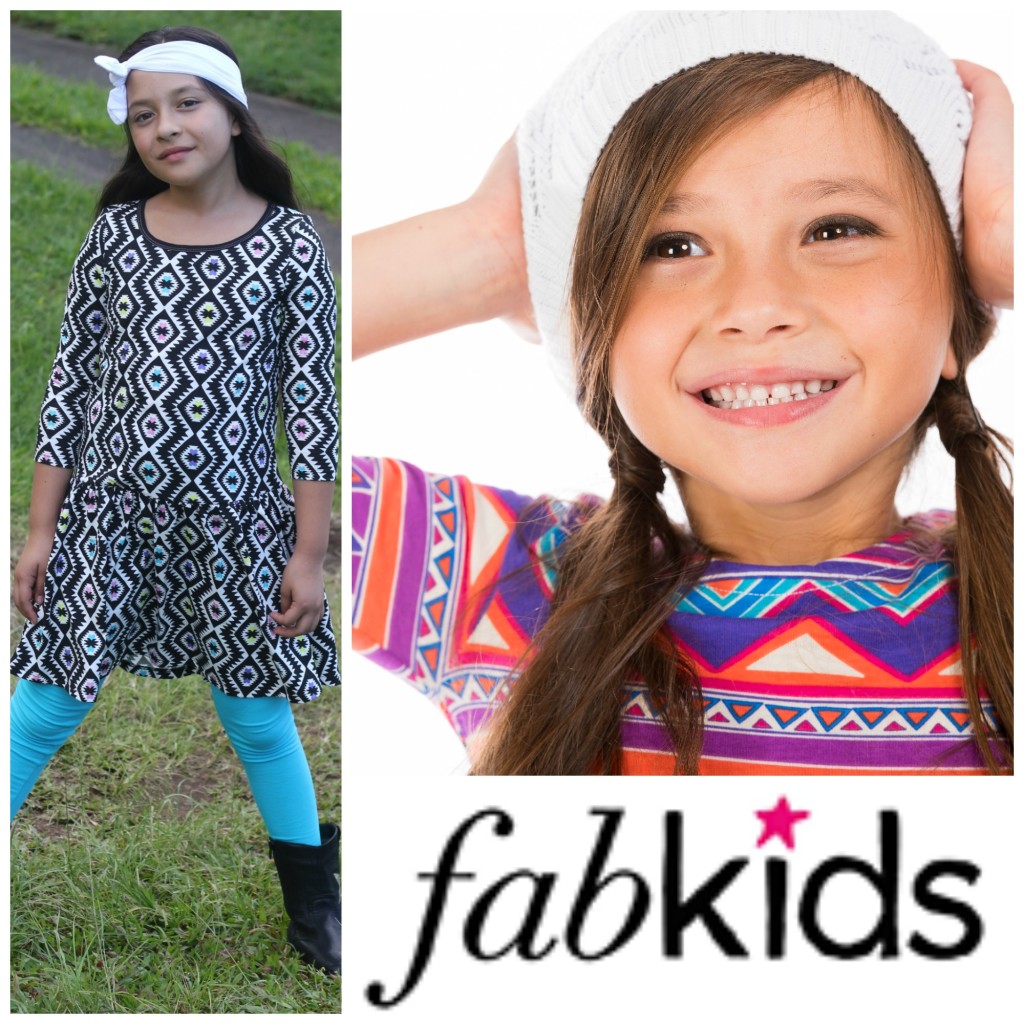 Fab Kids!  If you have a young girl or boy, you MUST check out the site.  They offer the most fashionable styles for girls and boys.  My girls and I have yet to be disappointed by their FabKids fashions.  The outfits are all super cute, stylish, trendy and fun.  They hold up well through play and multiple washes.  The girls wear their FabKids outfits often and always get tons of compliments wherever they go.
Living here on the Big Island of Hawaii, shopping options are very limited, so it's great to have a nice selection of choices when shopping at Fabkids online.  I love that by shopping at FabKids, the girls are able to get some pretty cool clothes that fit their personalities and show off their individuality.  I also like the fact that the styles come in limited amounts and they're always coming out with new things. The only thing is, once you see a style you really like, you have to order it right away!  The most popular styles tend to sell out fast, and once they do, you may not get a chance to ever get them again.
This month, my five year old got the Blue Sunset Tribal Outfit.  It's absolutely adorable, don't you think?  I love the bright colors as well as the all-over tribal design.  This skater dress really gives off a fun and playful vibe.  The dress paired perfectly with her fringe boots from last month.  The outfit also came with a pair of blue Fab Soft leggings (not pictured).  The leggings will be a great add-on when the days are cooler.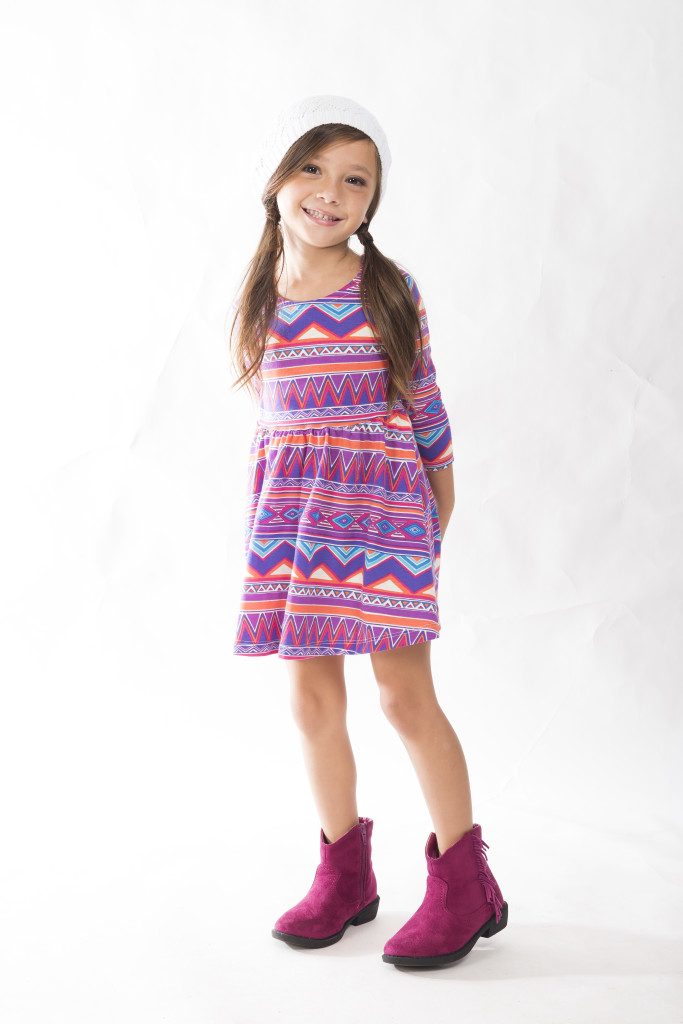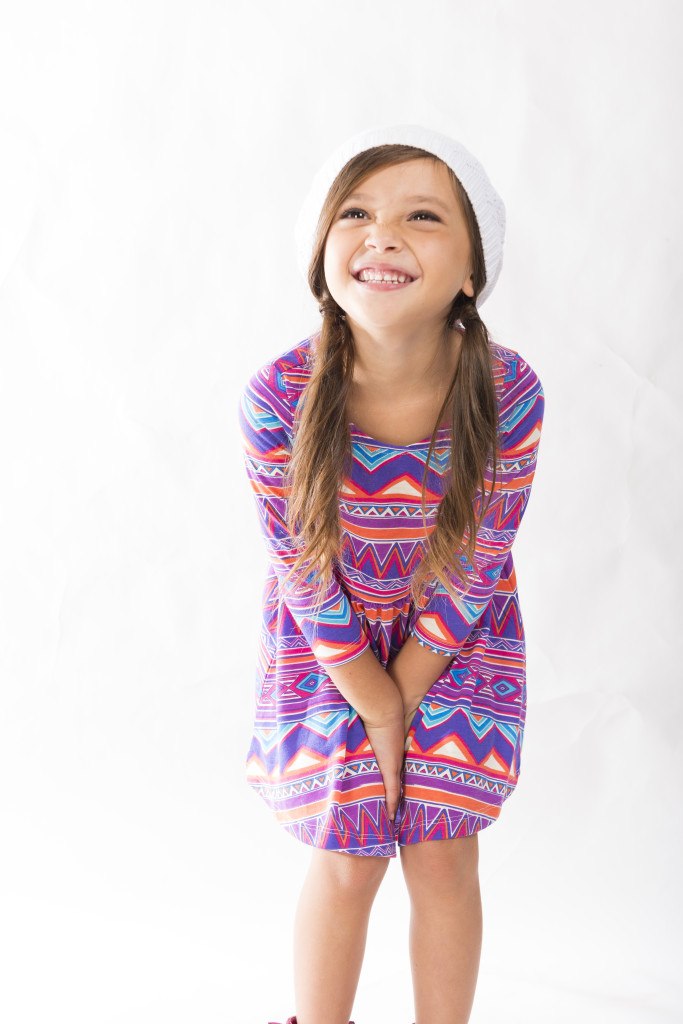 Along with the Sunset Tribal Outfit my daughter was able to choose a pair of shoes.  As always, she gravitates toward the animal print!  I believe this is her fourth leopard print shoe from FabKids (I always let her choose her own). She chose the Leopard Faux Fur Fuzzies.  It's the perfect Fall and Winter boot.  The Faux Fur Fuzzies feature a faux leopard faux fur outer and a soft and cozy faux fur inner.
My 8 year old received the Free Spirited Outfit.  It includes a Tribal Drop-Waist Dress and Blue Leggings.  The dress features a bold black tribal design with subtle hints of blue, pink ,yellow, and purple.  It's a great, comfortable dress that's perfect for a day at school.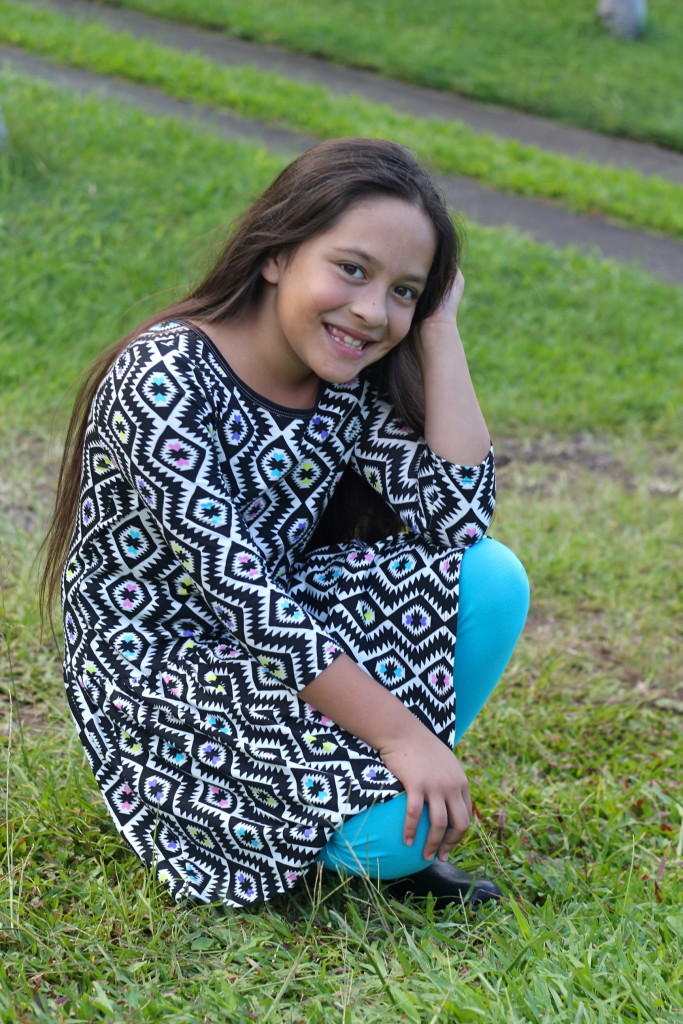 Along with the dress she received a pair of the Star Moto Boots.  The black Moto Boot features a metallic silver star detail on the side.  There's also a side zipper to get the boots off and on easily. My daughter wears boots often, so I'm sure she'll put these to good use!
Ready to make an order?  Use THIS CODE and you can get one FREE Outfit when you Buy 1.