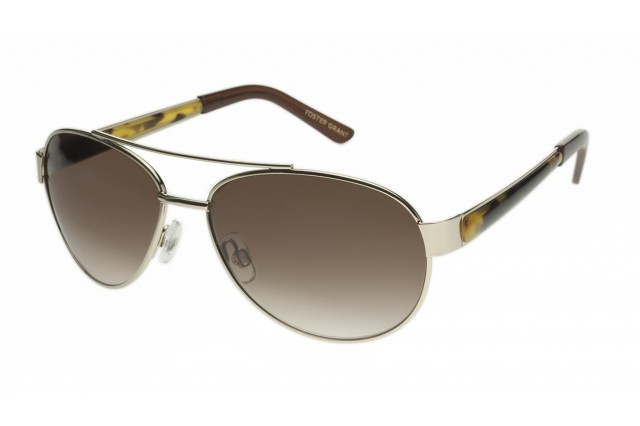 Foster Grant has a long, storied history that dates back to 1919. From the boardwalk in Atlantic City to Who's That Behind Those Foster Grants? Today, they offer a huge array of styles designed to meet all your needs. Fashionable sunglasses, classic styles, driving sunglasses, polarized sunglasses, sporty sunglasses or non-prescription reading glasses.
Every pair of Foster Grant sunglasses is equipped with MaxBlock® 100% UVA-UVB lens protection. They're all made from lightweight, durable materials, built for quality and value.
I received two pairs of trendy aviator style sunglasses to try out. The Freja ($59.99, currently on special for $59.99) from the Foster Grant Signature collection has a gold metal frame with a tortoise temple inlay and gradient brown lens. It comes boxed with a nice hard black case to keep the glasses free from damage.  It also includes a cleaning cloth. The Madonna sunglasses ($19.99, currently on special for $10.99), are also the classic aviator style with metal frames for durability and plastic ear pieces for comfort. It features a shiny gold frame and brown lens with a light silver mirror tint.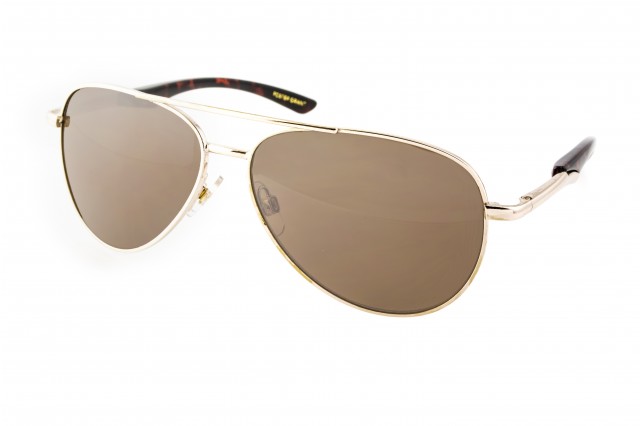 Both the Freja and Madonna styles are trendy and stylish. They fit comfortably and seem to be durable and well made.
I have the worse eyesight ever. I occasionally wear contacts, but when I'm too lazy to put them on I tend to leave the house with my eyeglasses. Driving with the sun shining directly into my car can be difficult without proper eye protection. My regular eye glasses just don't cut it as they aren't tinted, so they do nothing to protect my eyes from the beaming sun rays. When I found out about Polar Optics Sunglasses, I knew I had to give them a try. They were designed to fit over prescription frames.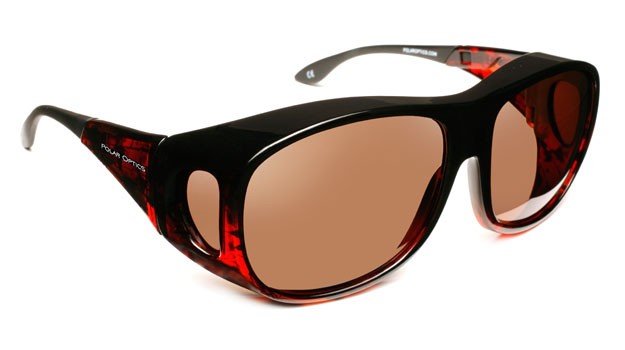 I chose the Juneau Tortoise/Copper style and unfortunately they are slightly too big. I should have known they'd be big as they are listed as a size large. For some reason, when I chose them, I was thinking of frame size and not the overall size. I do like my sunglasses to have big frames. These were just a little to wide making them slightly loose on my face. They tend to slide down a bit when I use them, but they still work. They aren't the most stylish pair of sunglasses, but they do work. I'll definitely be using them while driving.
The lenses on these sunglasses are polarized and scratch resistant. The glasses come with a drawstring case. It retails for $29.95.