Disclosure: This is a sponsored post.
Wouldn't it be great if you could swap out items you no longer want or need with something you do?  Well, now you can!  Swapdom.com allows it's members to swap items with each other.  It really is true that one man's trash is another man's treasure!  Ok, so obviously you won't be swapping out "trash", but you may have items that are still in great condition, but you're ready for something "new".  It's always nice to have things that are "new" to you.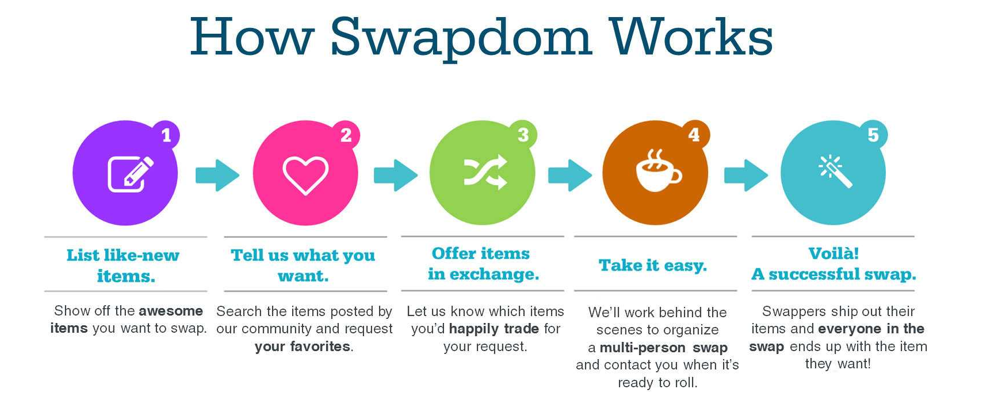 The cool thing about Swapdom is that they feature group swapping, which means you can swap with someone even if they don't want any of the items you have.  You'll be swapping in groups, so everyone will get what they want.  Swapdom's special algorithm organizes the multi-party swaps so everyone gets what they want without having to negotiate.
What can you swap?
You can currently swap Fashion, Kid's Gear, and Home items.  The Home category is a new one that just launched today (May 12, 2014)!  Users now have the opportunity to swap items from any room in the house in exchange for other home goods, fashion finds, or baby and kids gear.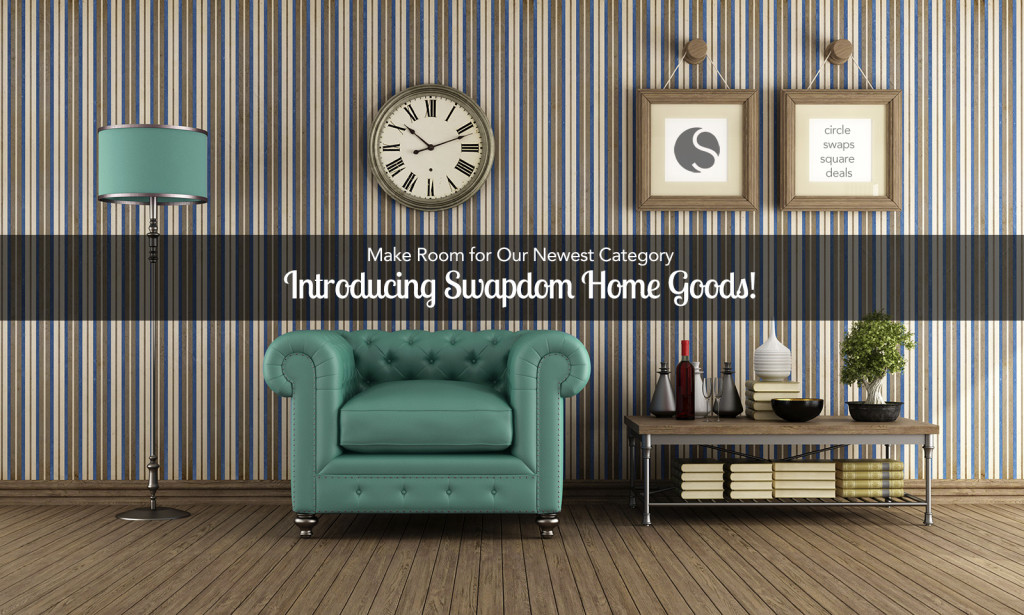 How much does it cost?
All you have to pay is the shipping cost of the item you receive, which includes a small service fee.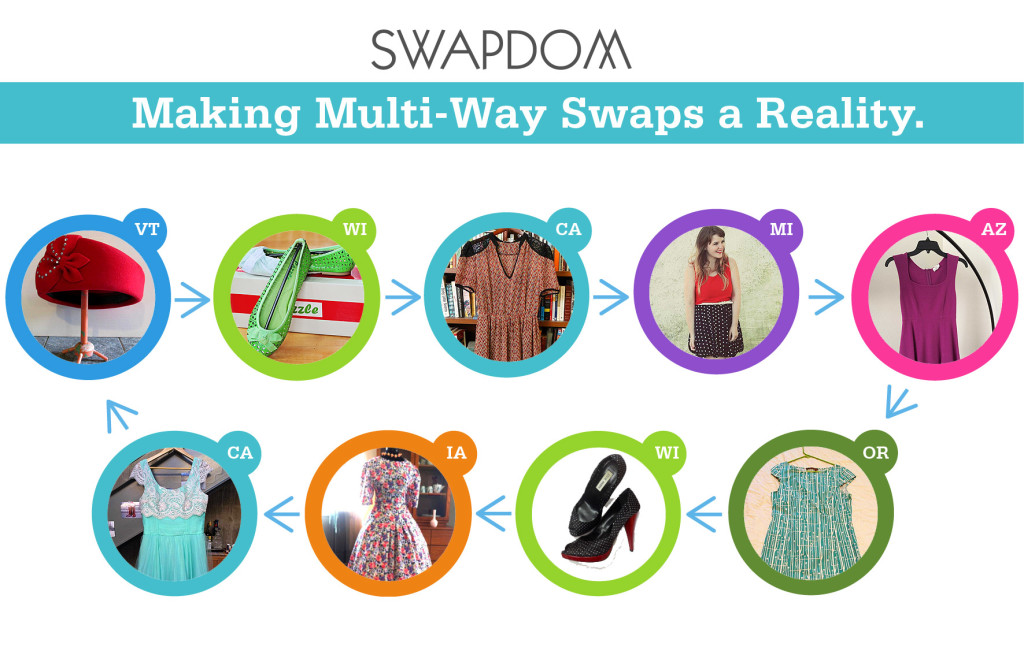 Doesn't this sound great?  It's a wonderful opportunity to trade with others all around the US.  Who knows what you might find. Want to try it out?  Sign up HERE, browse the site and offer a few things to swap.  I'd love to hear your experience with Swapdom.com.  I'm sure you'll love it!