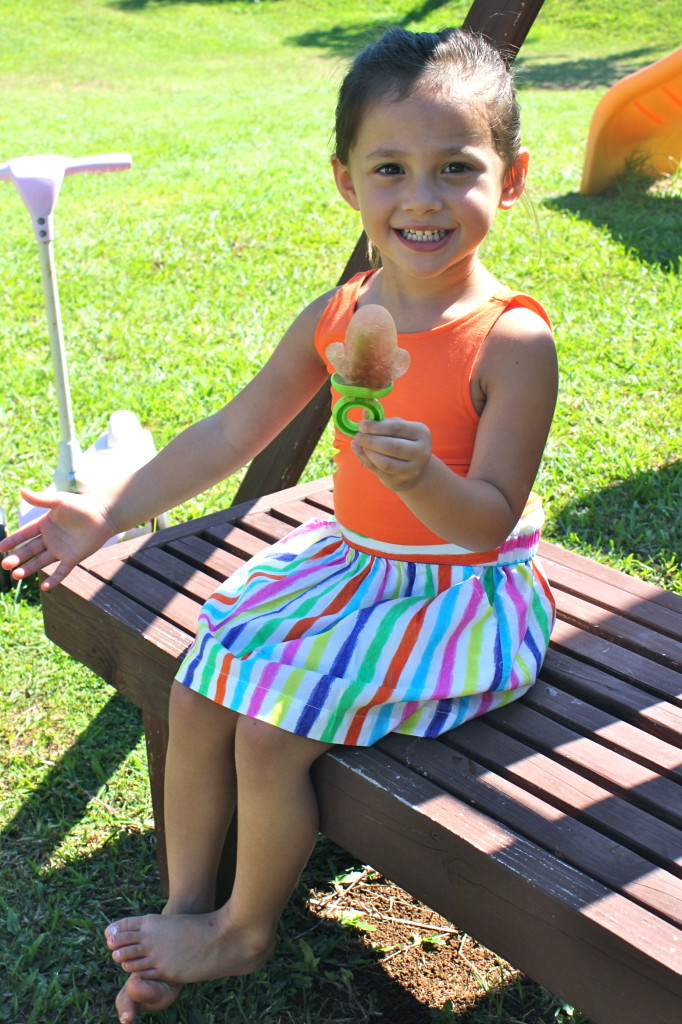 The Painted Stripes Outfit from FabKids is so sweet!  The bright colors really make this outfit pop and gives off a fun and happy vibe.  I've been letting my girls choose the outfit they like best, and both my girls agreed the Painted Stripes Outfit was the one they wanted.
This super sweet outfit comes with an orange Bow Back Crop Top and High Waisted Skirt.  It's a simple outfit, yet so fun and stylish.  It's perfect for these hot sunny days we've been having.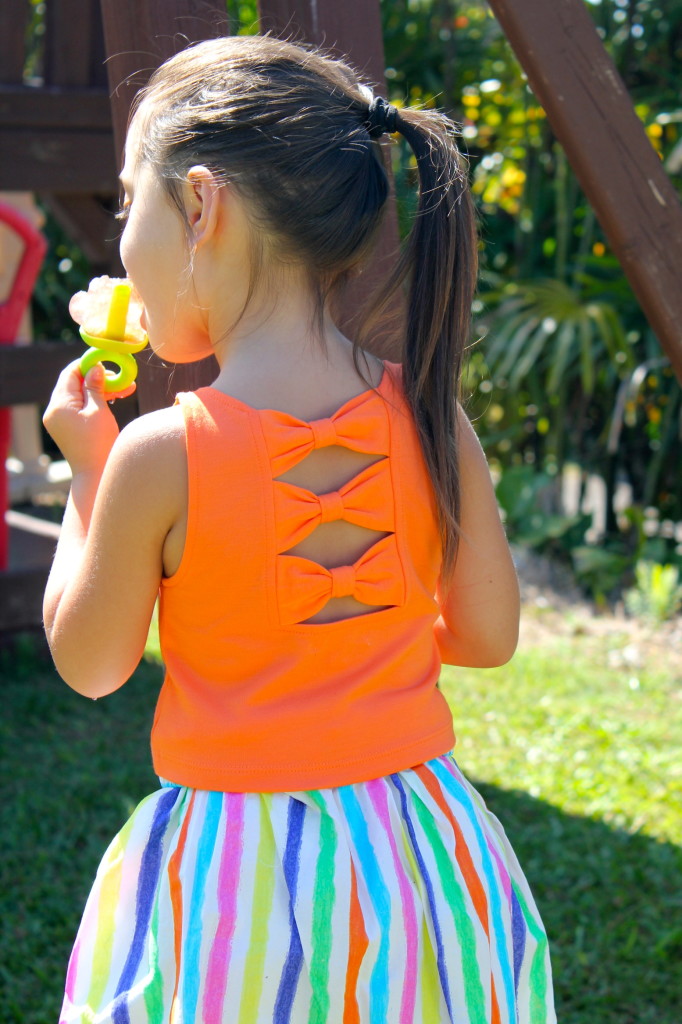 I love the back details of the orange top.  It features three cut out bows with a plain front.  There's a slight stretch so it's easy for girls to get on and off with no help.  It's super comfy and pairs well with high waisted bottoms.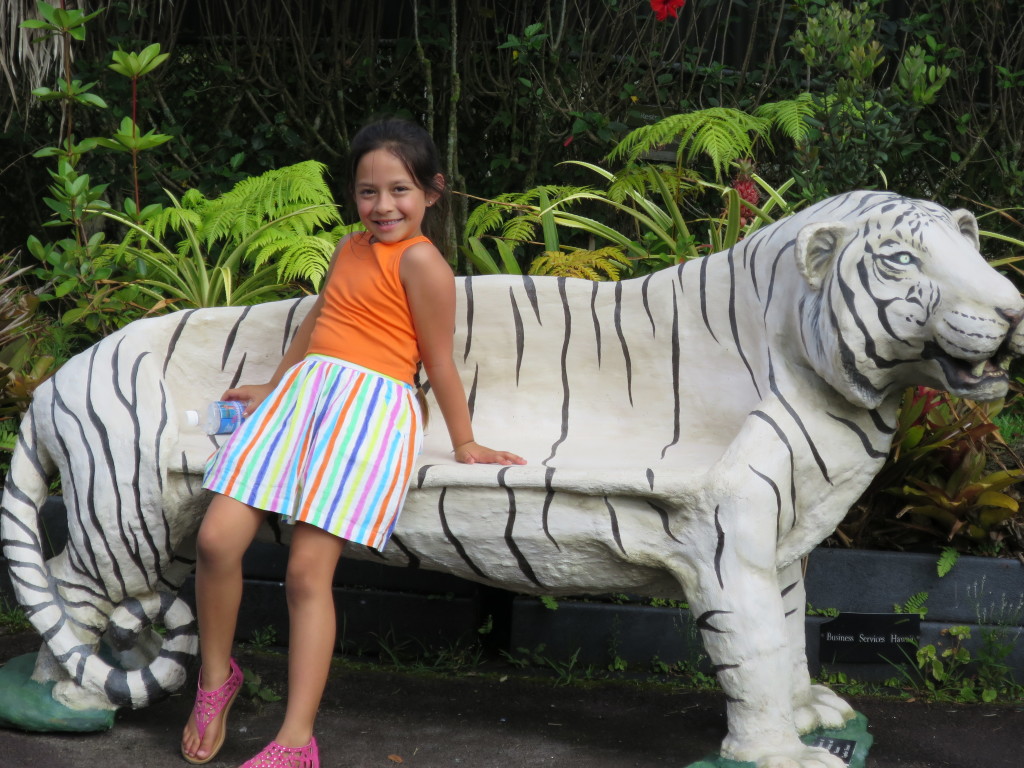 The High Waisted Poplin Skirt, features vertical stripes in a rainbow of colors.  There are two hidden front pockets and a little elastic on the back of the waist.  The skirt hits above the knee.  The skirt fit my older daughter perfectly, but the waist on the size 3 was loose on my 3 year old.  I folded the waist once, and she was able to wear it.
As always, I'm very happy with the FabKids outfit we received this month.  They're cute, stylish, and comfy.  What more could I ask for?  You can get your first outfit for just $15 with FREE shipping.
Along with the fabulous outfits, be sure to take a look at their selection of footwear.  My 7 year old got a really nice pair of Tribal Print Wedge Sandals.  I want a pair in my size!  Right now, you can get your first pair for just $10.00!  That's an awesome deal.  Don't pass it up.