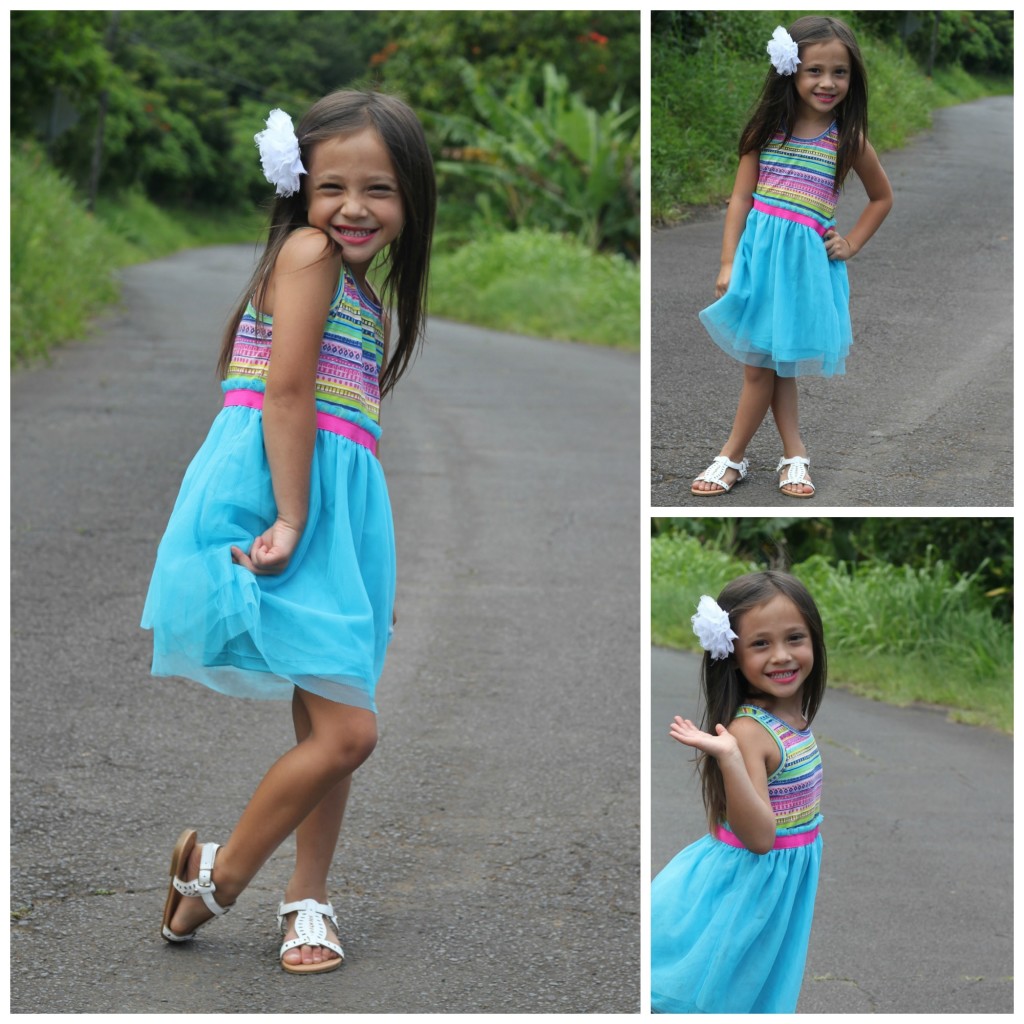 Disclosure:  I received these items in exchange for this post.  All thoughts and opinions are my own.
As always, I've been absolutely thrilled with my girls recent selections from FabKids.  They are just the prettiest, stylish dresses around and the girls get compliments on them often!  I'm always happy to share with other moms, that they can get the same great styles for their girls from FabKids.  And of course, there's equally stylish clothes for boys too.
For the month of May my little one chose the Ballerina Outfit.  It came with the sweetest Summer Stripes Dress along with a pair of Fab Soft Leggings.  I love the tank style dress.  It features a vibrantly colored striped top with layers of tulle for the skirt.  The top of the dress has just enough stretch to allow for getting it on and off with ease.  The Summer Stripes Dress is perfect for all-day play and is definitely cute enough for a fun Summer party.  It's been pretty warm here, so my daughter will probably be wearing the dress without the leggings for now, but as Fall approaches and the weather cools, the leggings will be a nice addition.  Along with the Ballerina Outfit, I chose the trendy Fab Boho Sandals.  The white sandal is perfect for dressing up just about any outfit.  I love the selection of sandals.  There are a great selection of styles to choose from.
My eight year old, can be a bit picky when it comes to clothes.  Because of this,  I normally let her choose the clothes she wants.  For the month of May she chose the Colorblock Swing Outfit.  It comes with the Colorblock Tank Dress as well as a pair of Fab Soft Leggings.  The dress is adorable.  She was happy to wear it to her Spring Fest performance at school.  I love the pretty pastel colors, really makes the dress stand out.  Along with her dress she chose the Cutout Hooded Sandal.  Now those are a pair of sandals I'd love to get in my size!  The shiny patent black sandal features a cutout detail.  There's a back zipper to make dressing easy.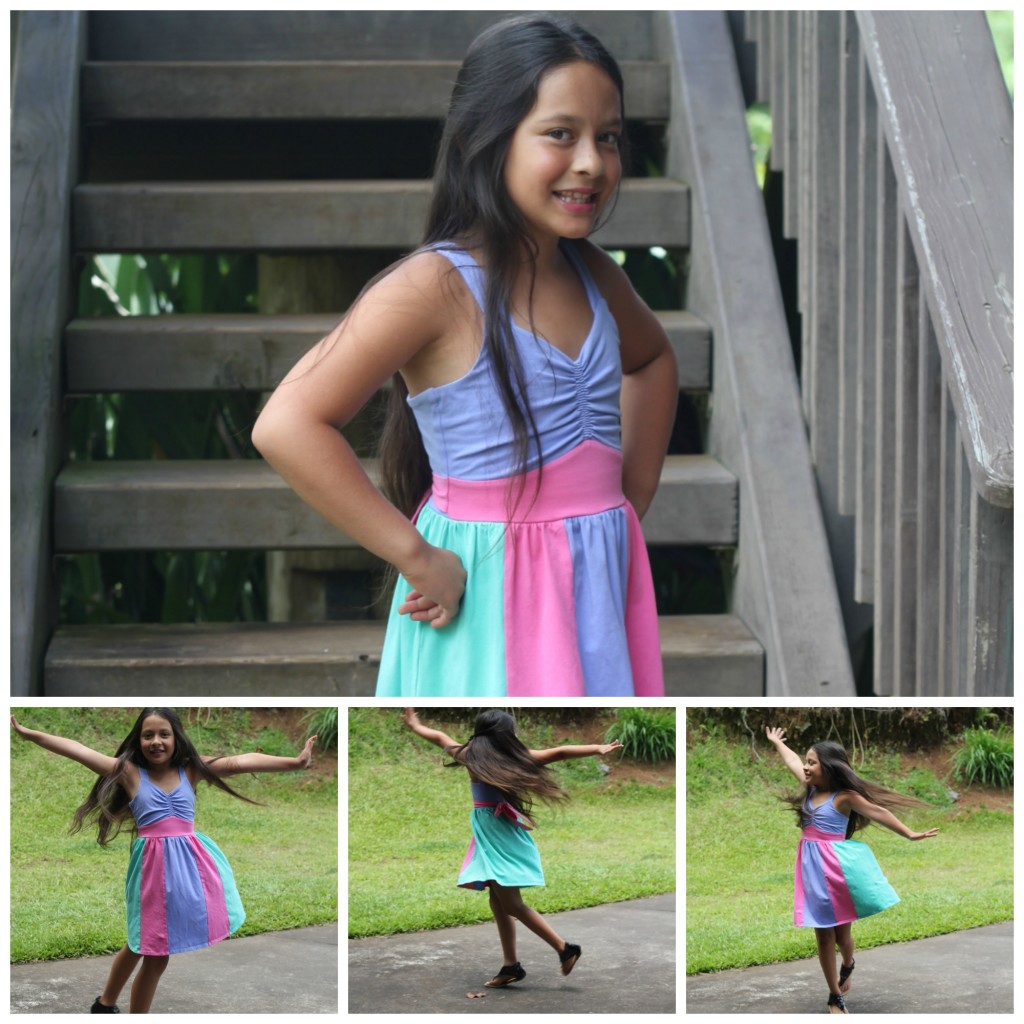 For me, the highlight of my 4 year olds June outfit would have to be the Leopard Print Fab Star Trainers.  They have got to be the coolest, most stylish shoes EVER!  I can't even begin to explain how much I love them.  The shoe features a leopard upper with patent gold shine accents and pink laces.  She'll be rockin' those shoes when she starts pre-school next month.  The Pretty in Pink Outfit, featuring the pink Lace Babydoll Dress and Fab Soft Leggings go great with the Fab Star Trainers.  It's an outfit my daughter loves running around in.  The Lace Babydoll Dress is so pretty and comfy.  Dressed up or down, it's a perfect dress for any occasion.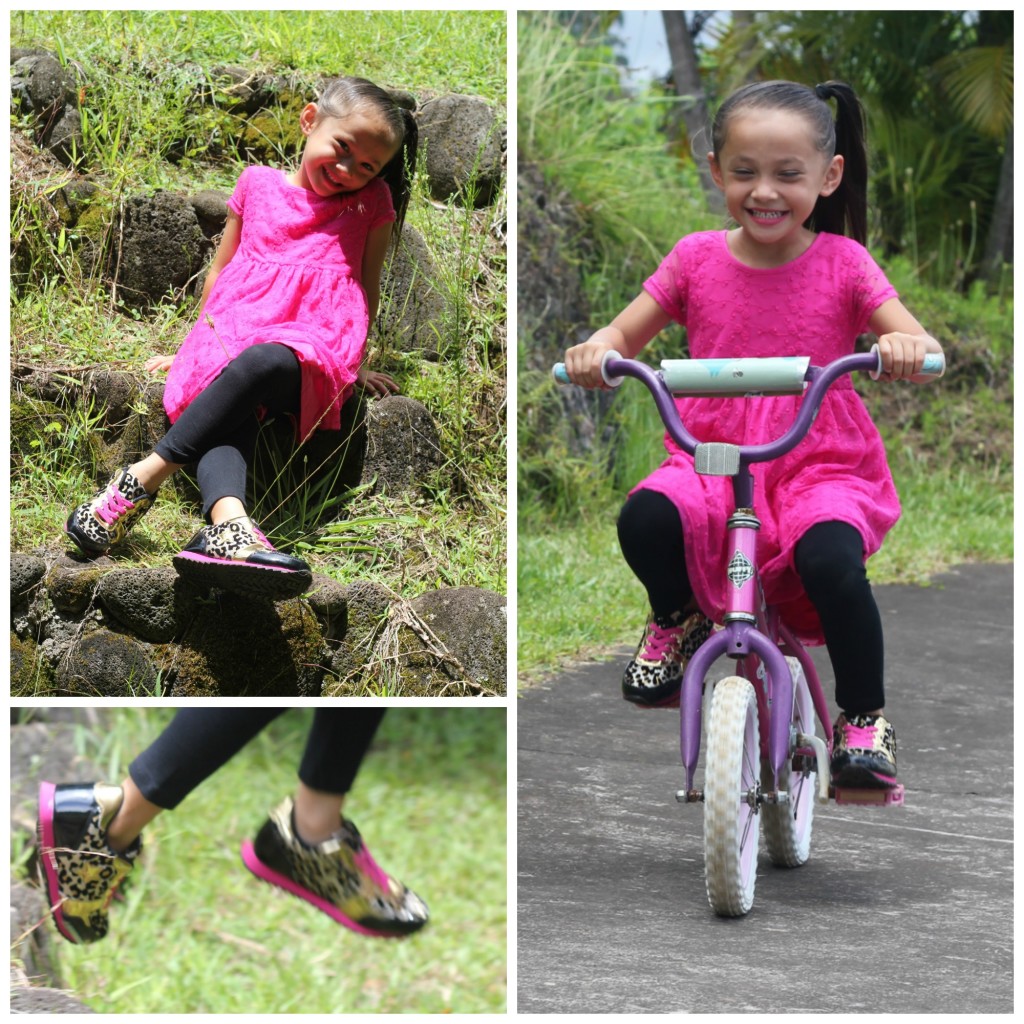 The Summer Tide Outfit is the perfect Summer Dress.  The drop waist tribal dress is super comfy, cute, and fun.  I adore the puff paint tribal detail.  It goes perfectly with the salmon colored Pyramid Stud Capri Leggings.  For June, I ended up choosing the outfit for my daughter.  When she first saw it, she was NOT thrilled with the leggings.  She liked the dress, but not the leggings.  I convinced her to try it on, and as I already knew, she ended up loving it!  Not only is it perfect for Summer, it'll be great for school too.  To complete the outfit, she has a blue sandal that goes perfectly.  It's a nice sandal that'll add a great pop of color to any outfit.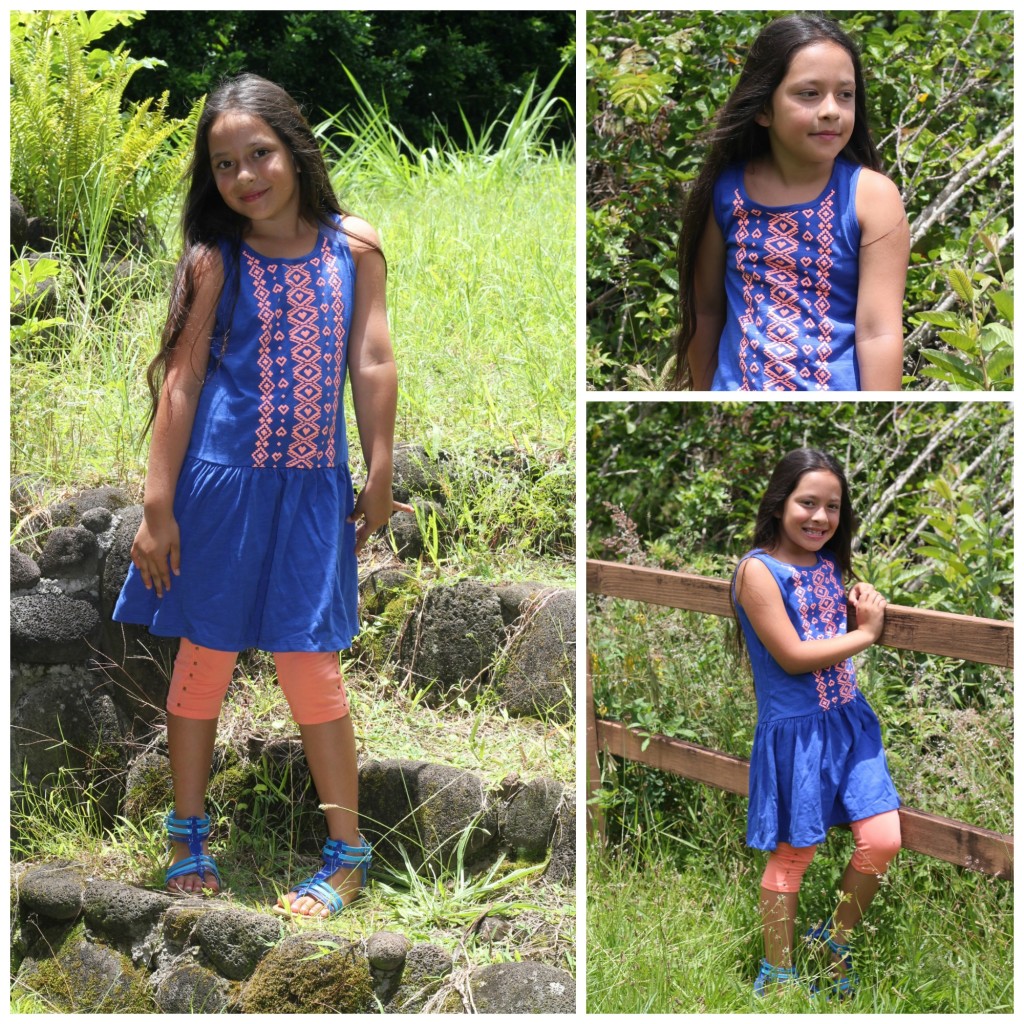 As you can see, FabKids offers a wonderful selection of clothes for kids.  I love that you can receive a new outfit every month!  Want to try it out?  Sign up HERE and you can buy one outfit and get the second FREE!  Great deal, and great way to try out some beautiful pieces from FabKids.