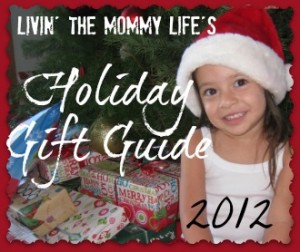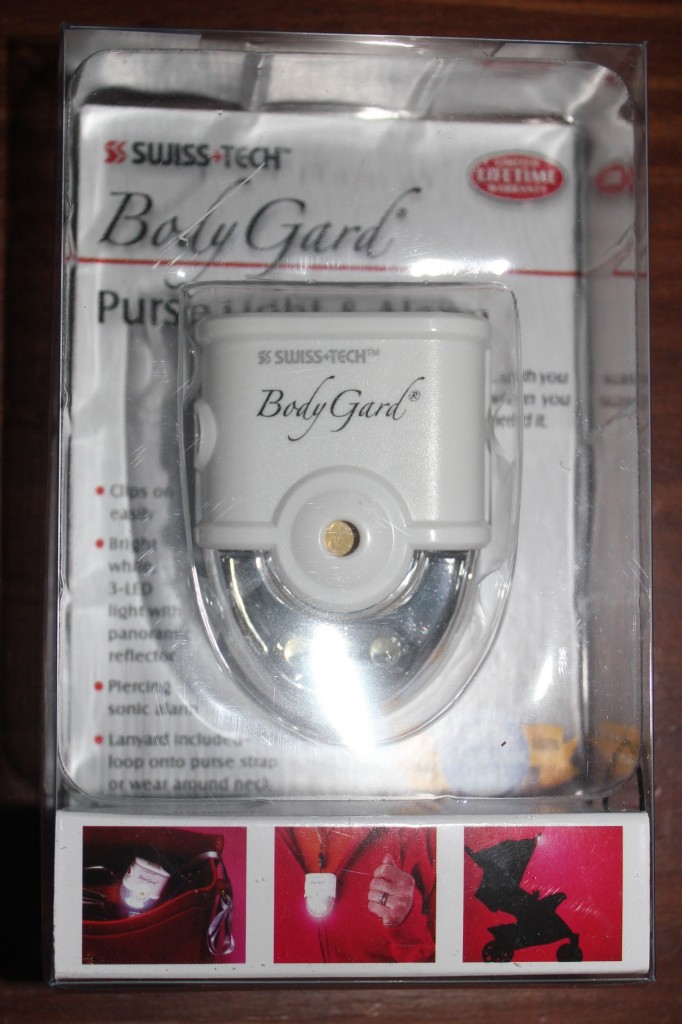 The Swiss Tech Body Guard Purse Light & Alarm is a great item to have.  It offers a little extra safety and protection to those who might need it as well as a very useful light that can be used in all kinds of situations.
Have you ever had a hard time finding items in your purse or backpack?  I have!  The super bright 3 LED light, helps to fully illuminate your purse making it easy to find what you're looking for.  Simply clip it on to your purse, and you're good to go.  A lanyard is also included if you'd like to use it around your neck.  For those who walk at night, this would be very useful.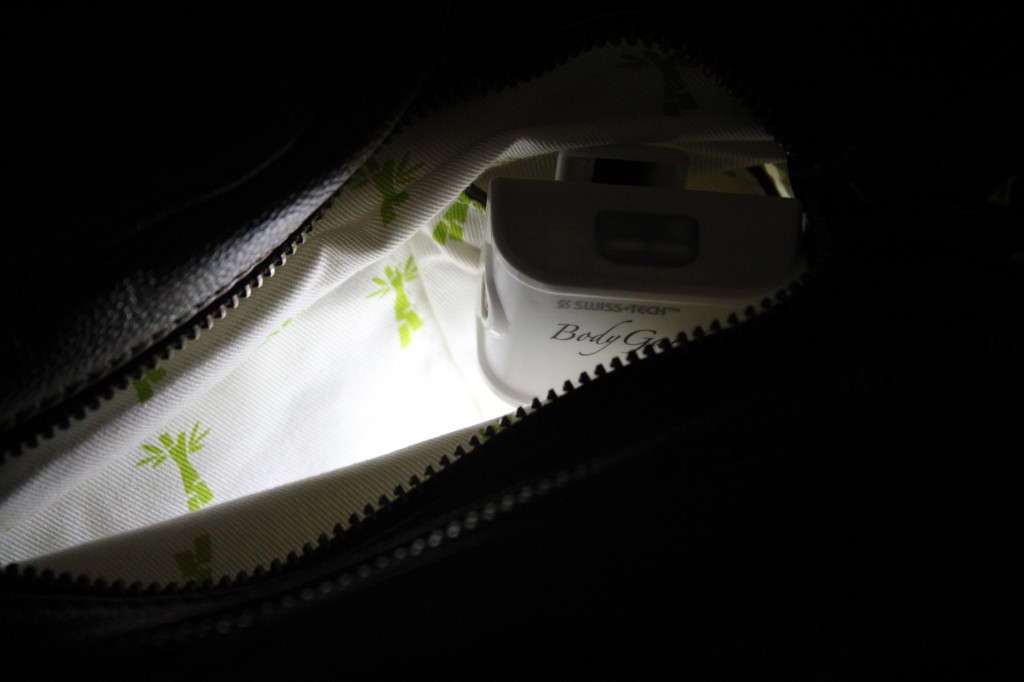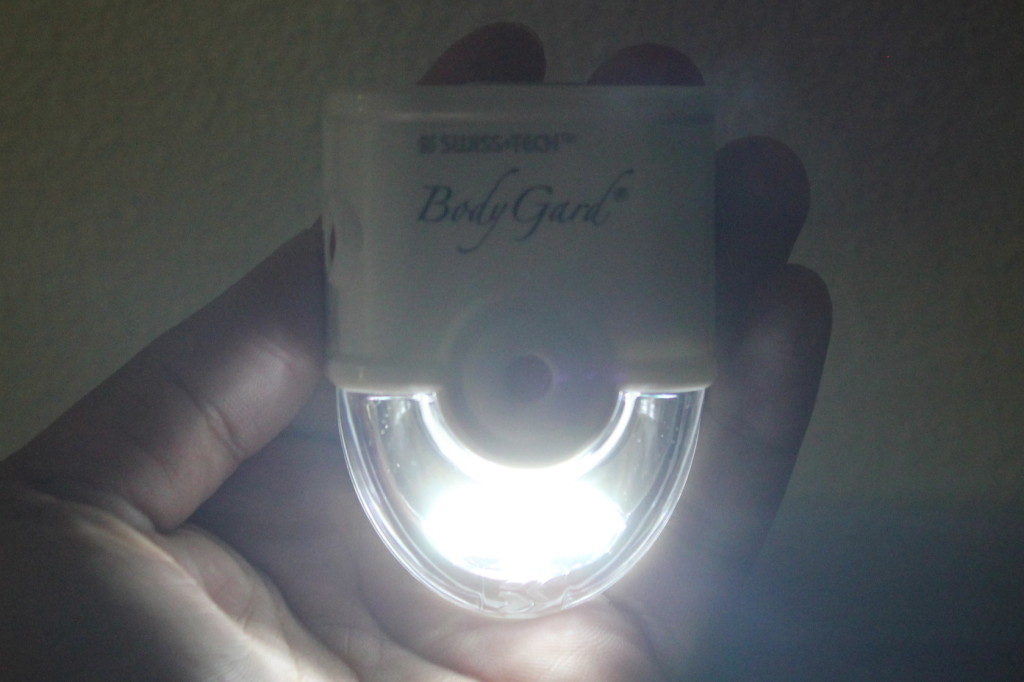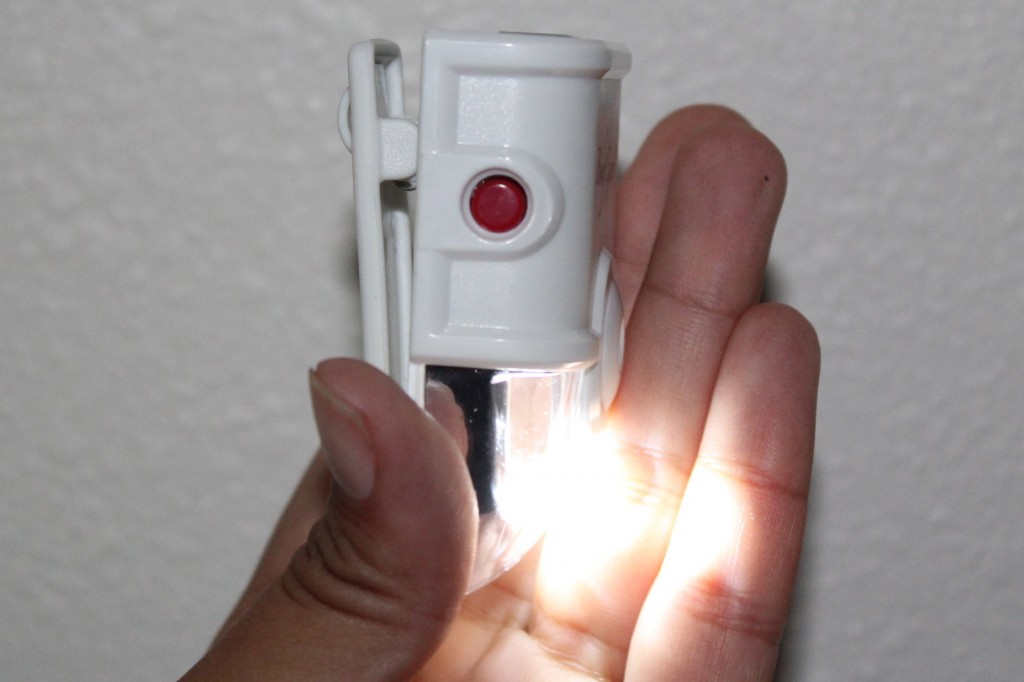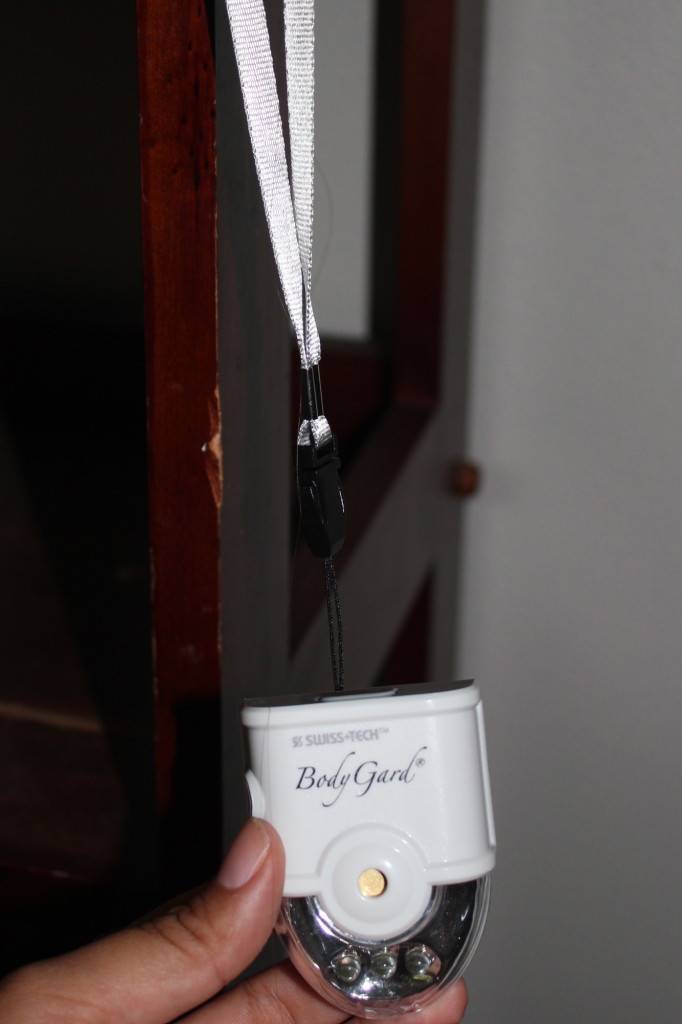 If you're ever stuck in an emergency situation where you need to draw attention to yourself or the situation, an alarm is included on this device.  With the press of a button an ear piercing 115 decibel alarm will sound.  You can never be too safe.  I'd recommend taking the extra precaution and getting one of these.  You really never know when you might need it.  If ever in the situation where you were about to get robbed or attacked, setting off the alarm would probably be enough to deter the attacker as he or she would not want to draw more attention to themselves.  With this device, you are no longer an easy target!
The Body Guard Purse Light & Alarm would make a great gift or stocking stuffer for your teenager, mother, sister, or just about anyone!  Give your friends & family the gift of safety and protection with this awesome product from Swiss Tech.