My husband enjoys fishing, so when I heard about Tackle Grab I was excited to see what it was all about!  Tackle Grab offers monthly surprise boxes filled with lures, baits & terminal tackle from both well known, and not so well known companies.  Although you can't choose the items that will be in your box, you can rest assured that it will be items that fit your fishing profile!
The first thing you'll do when signing up for a Tackle Grab box is fill out a profile which tells them which products will fit your individual fishing needs.  In the profile you'll fill out info including the kinds of fish you catch, where you fish, the types of fishing techniques and baits you use and your experience.
When filling out the profile, we weren't familiar with most of the fish listed, or those that we had heard of aren't what we fish for here in Hawaii.  My husband does deep sea fishing in the waters off of the Hawaiian Islands, and there weren't a lot of options that fit his fishing style.  However, Tackle Grab is a new company and It may be a possibility that they will expand a little in the future to include the types of fishing we do here in Hawaii.  There are a lot of fishermen in Hawaii, and I'm sure they'd be excited to hear about what Tackle Grab has to offer!
My husband was very excited when his box arrived.  You get the feeling of a kid on Christmas, excited to open up your surprise!  I think the surprise factor adds to the fun of getting a Tackle Grab Box.  It's also great knowing you're getting things you'll be able to use and try out.  This is a great way to try new products you would never have tried out otherwise.  Who knows, you may just find your new favorite lure in a Tackle Grab Box!  Our Tackle Grab box came with 3 items.  The Smack-It Jr. from Stillwater Lures, RONZ Engineered Soft Baits, and The Hammer from Roberts Lures Inc.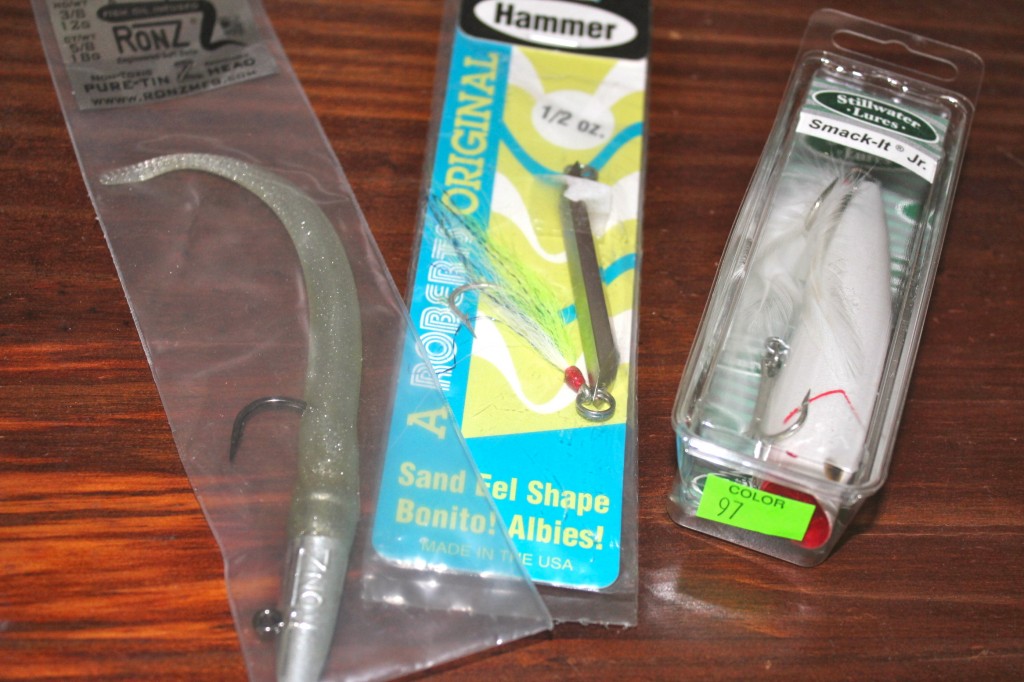 The Tackle Grab Box costs just $14 a month for a 3 month membership, $13 a month for a 6 month membership, or get a year membership and pay just $12 a month, a 14 % savings!  The prices are very reasonable and shipping is FREE!
If you love to fish, I'd definitely recommend trying this out.  It would also make a fun and unique gift for any fisherman.  Gift memberships are available!
And now for the GIVEAWAY…
2 Lucky Winners will each win a 3 month membership to Tackle Grab!  Open to residents of the US.  Enter using the rafflecopter form below.  Giveaway ends September 4, 2012.  Good Luck!
Disclosure:  I recieved these products for review purposes only, all thoughts and opinions are my own.
a Rafflecopter giveaway