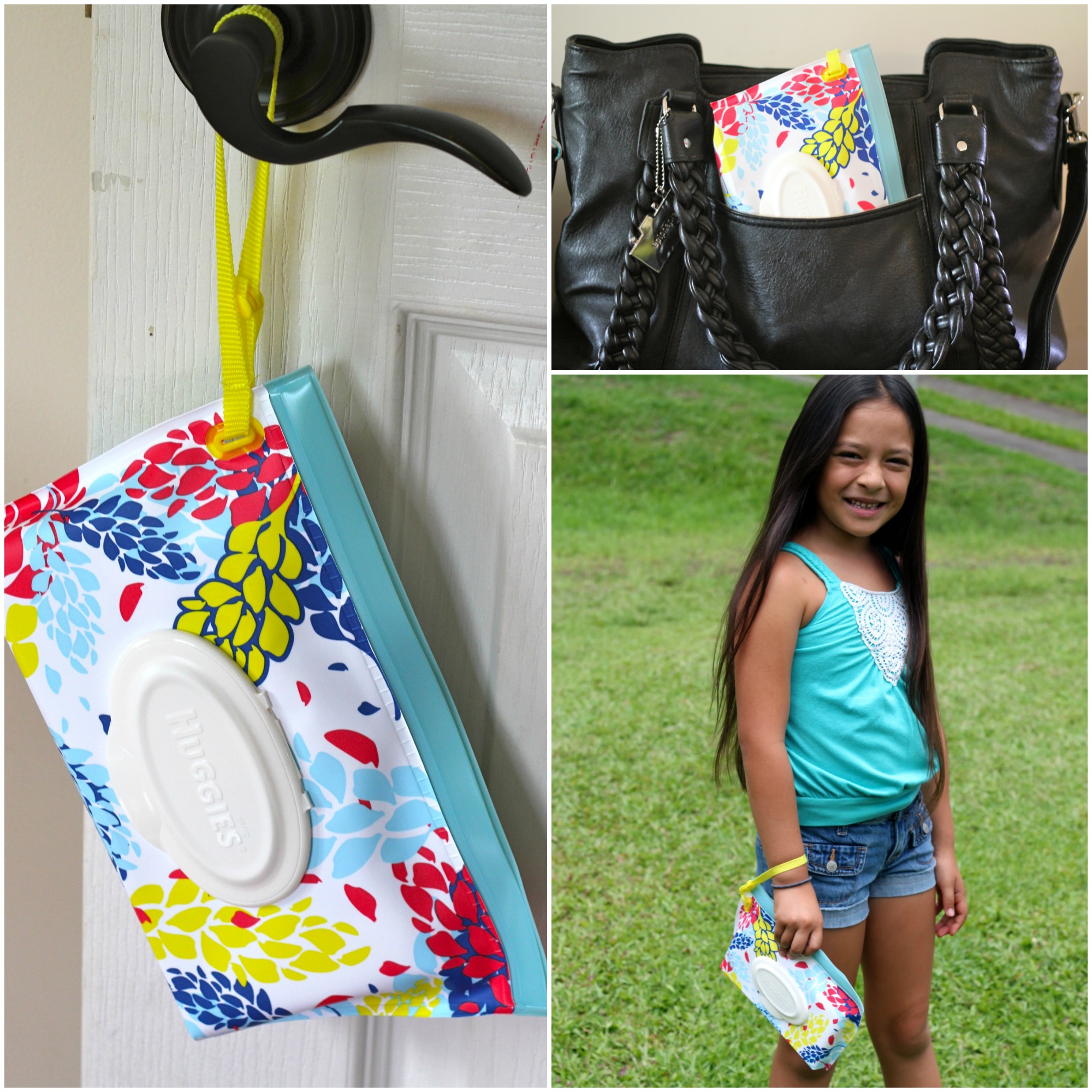 Many thanks to Huggies for sponsoring today's post, and inspiring me to stay stylish on the go!
Although my kids aren't babies anymore, that doesn't mean I no longer use baby wipes.  In fact, I still have them in my home as well as in my car and I carry them in my bag when we go on outings to the park, beach, zoo, basically just about everywhere we go!  I have a three year old and seven year old, so messes are inevitable!
When at the park or beach, wipes always come in handy to clean up messy, sticky hands and faces before and after snacks and lunch.  My three year old is always getting in to something, so it's nice to have wipes on hand.  Not only are they great for hands and mouths, I also use them to quickly clean up little spots on their clothes as well.  It works like a charm.
Huggies Clutch 'n' Clean Wipes are perfect for on the go.  Not only are they designed for portability, but they are super stylish too!  The clutches come in various trendy designs and they're refillable as well.  As a mom, it's always nice to travel in style and Huggies Clutch 'n' Clean Wipes help me do that.  They include a strap so I can easilyly attach it to my bag or even a stroller handle which I plan to do on our upcoming trip to Disneyland.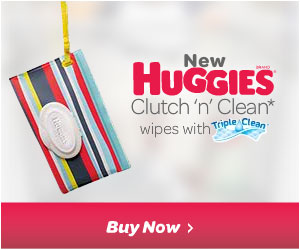 I like to keep baby wipes available throughout my home for the messes that tend to happen daily.  In fact, a few days ago I had my three year old clean up her own mess.  I walked into the living room, and what did I see?  My mischievous  daughter decided to use our floor as her canvas.  She was surrounded by scribbles of colored markers.  Luckily the markers were washable and they cleaned up easily with the wipes.  It's because of times like these that baby wipes are still a necessity in my home.
The next time you leave the house, venture out in style with your very own Huggies  Clutch 'n' Clean Wipes!