The Text Cool Bracelet Studio from Spin Master is a hot item for all the creative fashionistas out there. They'll love designing their own bracelets to wear and share with their friends and family. It's a fun craft, that doesn't require much, and will keep kids engaged for quite some time.
The Text Cool Bracelet Maker allows you to make your very own bracelets with custom messages and over 30 emoticons. With this awesome tool, kids can wear their texts on their wrists! The set comes with 35 bracelets in a variety of style, pattern and color options. Once your child uses all the included bracelets, you'll be able to purchase more bracelet kits, so you don't have to worry about running out of them. It's such a fun project, they may go through those bracelets quickly.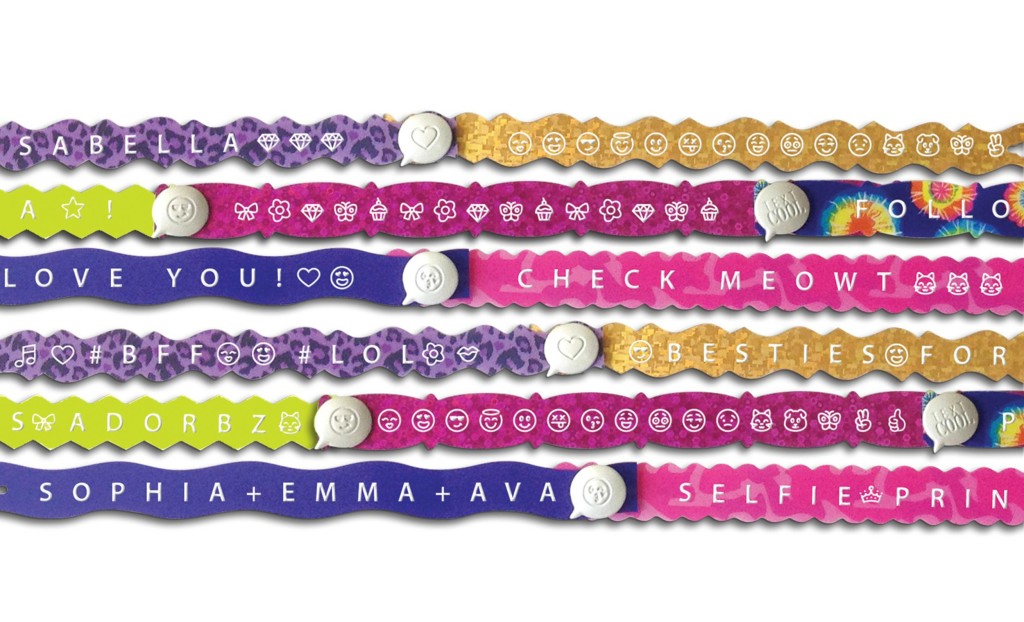 The Text Cool Bracelet Studio is recommended for kids ages 6 and up. It's a great toy for my 8 year old. It's something she'd really enjoy doing on her own as well as with her friends. Having a sleepover? This Bracelet Studio is sure to bring hours of entertainment and fun. Kids will make a fashion statement with the fun designs they create. Wear a bracelet by itself, or stack a few together, the options are endless. They'll love showing of their sense of style and cool creations.
This is a wonderful toy to get kids creative juices flowing. It'll keep them away from technology for a bit which is always great. These days, so many toys require batteries, so it's great to know this one doesn't need any. In the box you'll find 1 Bracelet Studio, 35 Bracelet Bands, 1 Letter Wheel, 1 Emoticon Wheel and 35 Clasps. Everything you need to get started.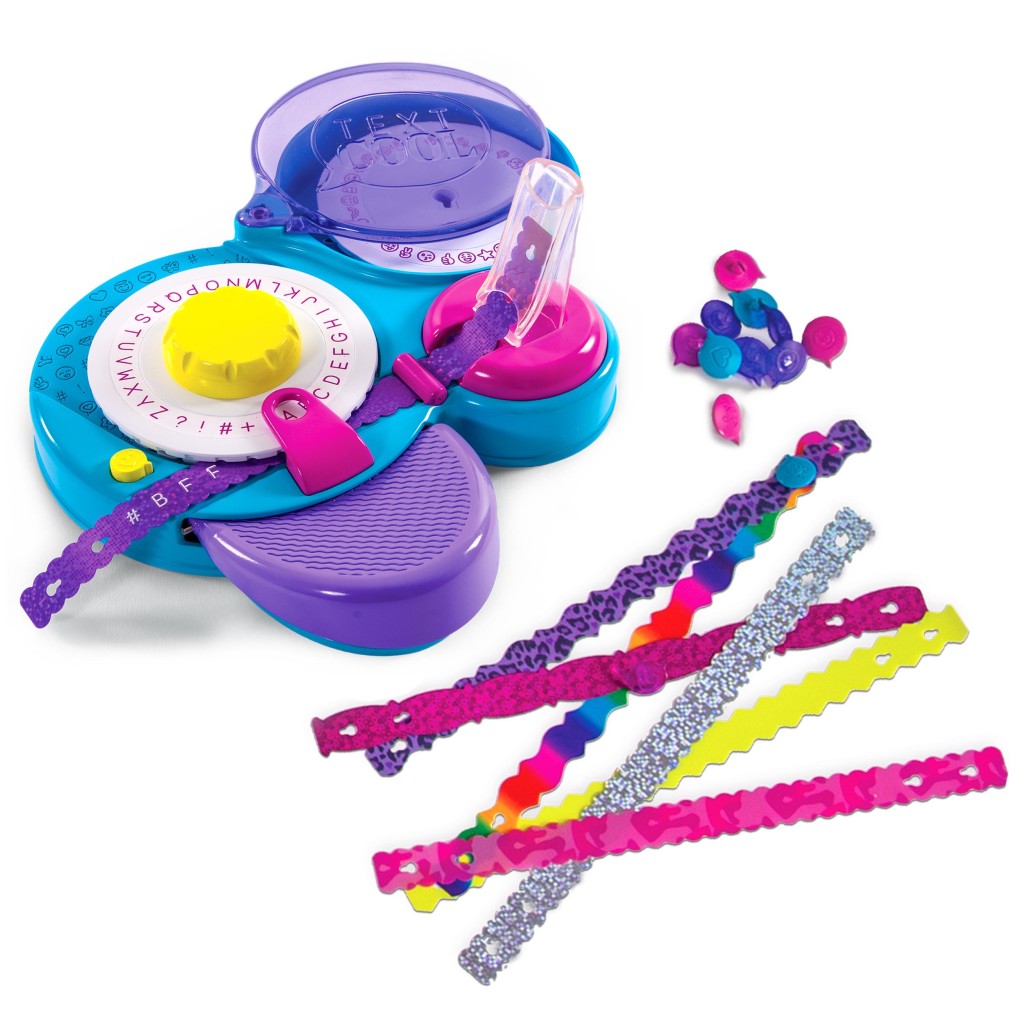 Want to bring out your child's creativity? The Text Cool Bracelet Maker may be just the thing you need. It'll make a fantastic gift for the upcoming Holidays. No batteries, no electronic devices, and minimal mess. What more can you ask for?