Years ago, before digital photos took over the world, I had photo albums filled with pictured I'd taken. I'd always be so excited to develop my film so I could see how the pictures turned out and continue to fill my photo albums. Till this day, I love looking back at old memories in those photo albums.
With the digital age, this has all changed. It's been years since I've developed photos. The last photos, in my album are baby pictures of my 8 year old. It's been that long! Now, all my photos are stored on my computer and SD cards, barely getting looked at. I always tell myself I need to make some time to print them out, but I never do. Like I said, it's been years!
I recently had the chance to try a wonderful item from Nixplay that's helping to display all my photos, recent ones as well as photos from back in the day, before we had kids! The Nixplay Seed 8 inch Wi-fi Digital Photo Frame is the perfect way to showcase all of your treasured memories. I'm so happy I finally have a way to easily view all of my favorite pictures and memories in one simple device.
Digital Photo Frames are definitely a must-have item for anyone who has tons of photos stored. It's time you start sharing those photos once again. With the Nixplay Seed 8 inch Wi-fi Digital Photo Frame there's no need to develop pictures if you want to display them. Simply upload them to your frame, and you'll be able to view any pictures you'd like. When on, your frame will cycle through all the photos in your selected playlist. You are also able to add photos at any time through your Nixplay Cloud Account. The frame includes a motion sensor which is a really great and useful feature. When it senses movement, the frame will turn off so those nearby can view the photos.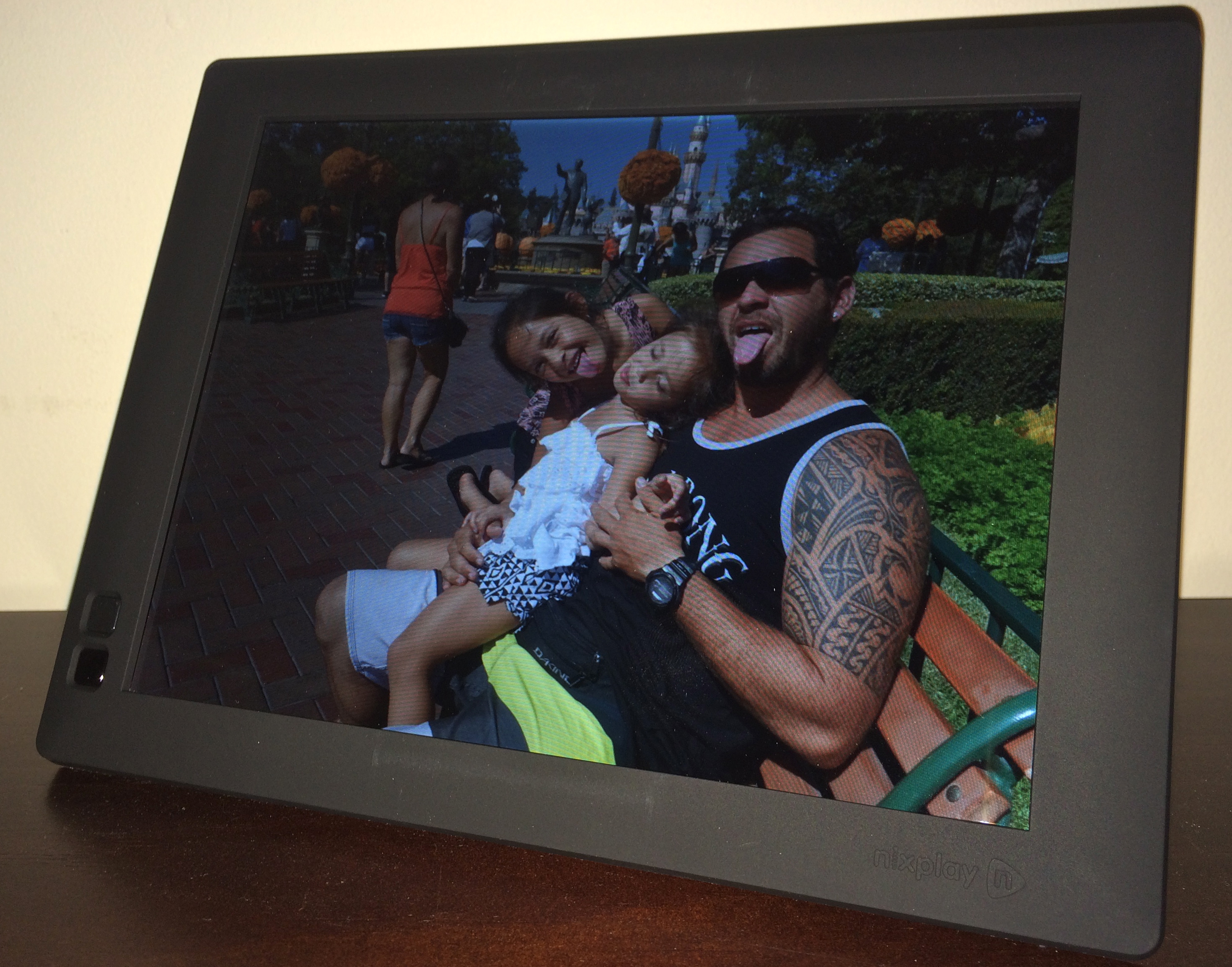 The Nixplay Seed 8 inch Wi-fi Digital Photo Frame makes an awesome gift for someone you'd like to share photos with, like a parent or grandparent. It's the perfect gift to bring a smile to your loved ones. With this frame you'll have the ability to capture moments and display them instantly using the Nixplay Mobile App for iPhone & Android or email them directly to the Nixplay Seed Frame. Using WiFi connectivity you'll be able to display photos sent from anywhere in the world. I think it'll be a perfect gift for my mom. My sisters and I will be able to send her photos whenever we'd like. I think she'll love it!
The Nixplay Seed 8 Inch Wi-fi Digital Photo Frame comes in four color options and features a Hi-Res 1024×768 IPS Display. Looking for the perfect gift for a loved one? This may be just what you're looking for! It can be purchased on Amazon for $119.99.