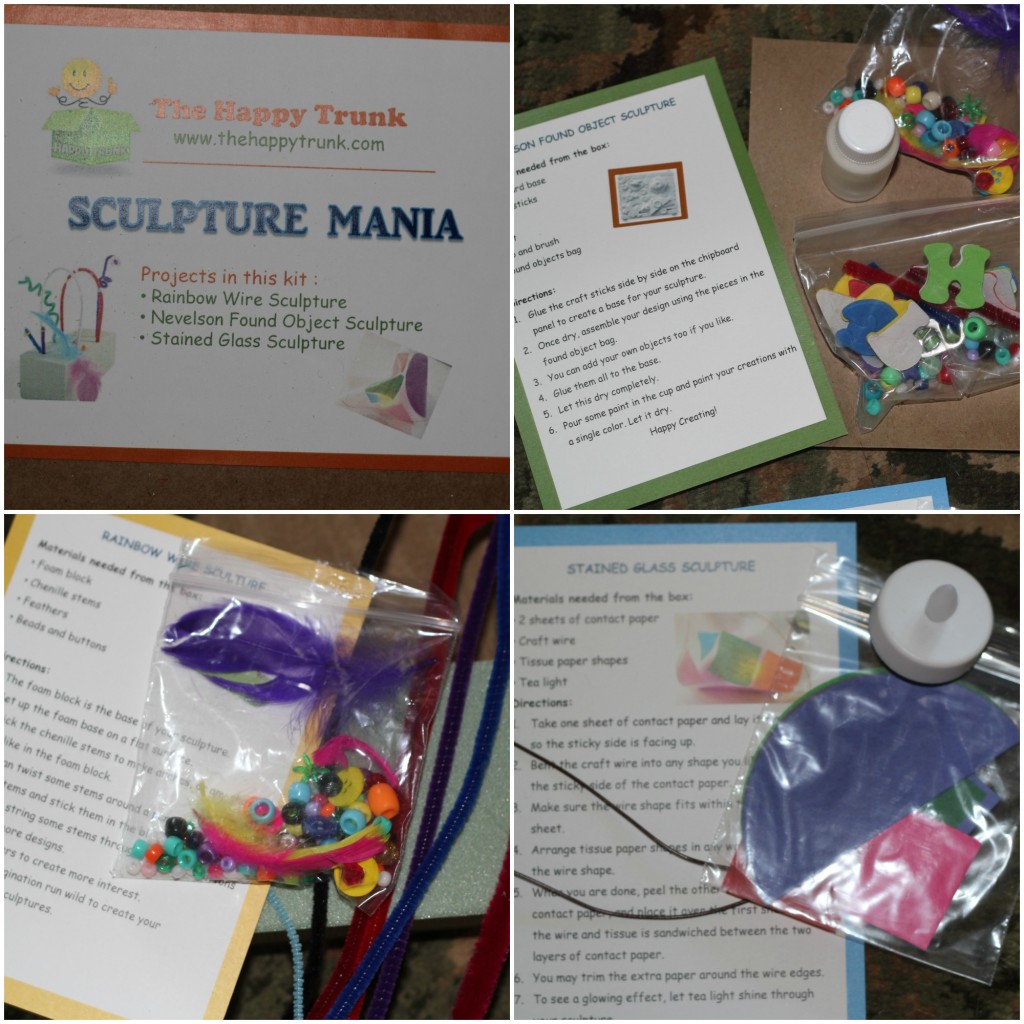 How would you like hands on fun and learning experiences for your child delivered to your door each month?  Sounds great doesn't it?  The Happy Trunk is a monthly subscription box that kids will look forward to receiving every month.  Each box is filled with age-appropriate crafts and science projects with all materials included.  Boxes are gender neutral and can be purchased for two age groups, 3-7 year olds or 8-11 year olds.
We received a box for 3-7 year olds which was perfect as my daughters are 3 & 7.  The projects were great as they were easy enough for my 3 year old to do, with some help, yet still engaging for my older daughter.  The box we got was "Sculpture Mania".  It included the following 3 projects: Rainbow Wire Sculpture, Nevelson Found Object Sculpture, and Stained Glass Sculpture.  I did two of the activities with my 3 year old as she isn't in preschool yet and loves to do various projects.  She was very excited throughout the whole experience, it was so fun seeing the joy in her eyes as she worked on her projects.
Each project comes with all items needed as well as a card with step by step directions.  Directions are clear and we had no problem completing the projects.
I highly recommend The Happy Trunk.  It's perfect for kids who aren't yet in school, for those who are home-schooled, or to keep kids busy indoors on rainy days!  If you have more than one child, there's also an option to add doubles for siblings.  A one month subscription is $19.95.  You can also get a 3 month, 6 month, or annual subscription.  The more months you purchase, the less you pay!