This past July my family and I travelled to the island of Oahu for my oldest daughter's hula competition. While there, we had a few free days to enjoy some of the fun activities the island offers. We go to Oahu often and have done many of the available activities on past trips. We've done everything from visiting the Polynesian Cultural Center to the Honolulu Zoo. However, there's still so much we haven't done. This was our very first time experiencing the Magic of Polynesia, and I am so glad we were given the opportunity.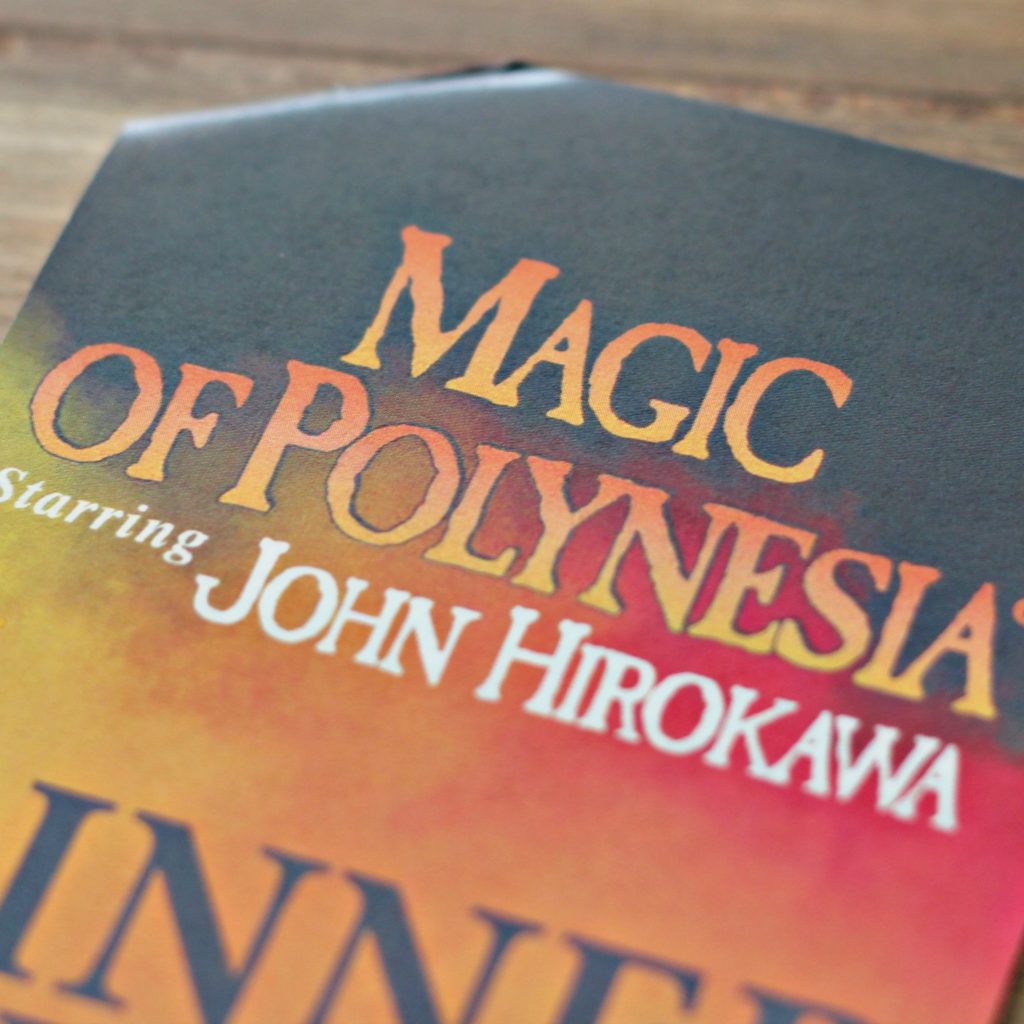 Disclosure: I received tickets to the show in exchange for my honest review. All thoughts and opinions are my own.
The Magic of Polynesia Dinner Show is held nightly at the Holiday Inn Waikiki Beachcomber Resort. Created by Merlin Award-winning illusionist John Hirokawa, the Magic of Polynesia features mesmerizing illusions, dramatic special effects and awesome hula and tahitian dancing as well as a stunning fire knife performance. If you're looking for some nighttime entertainment, it's not to be missed.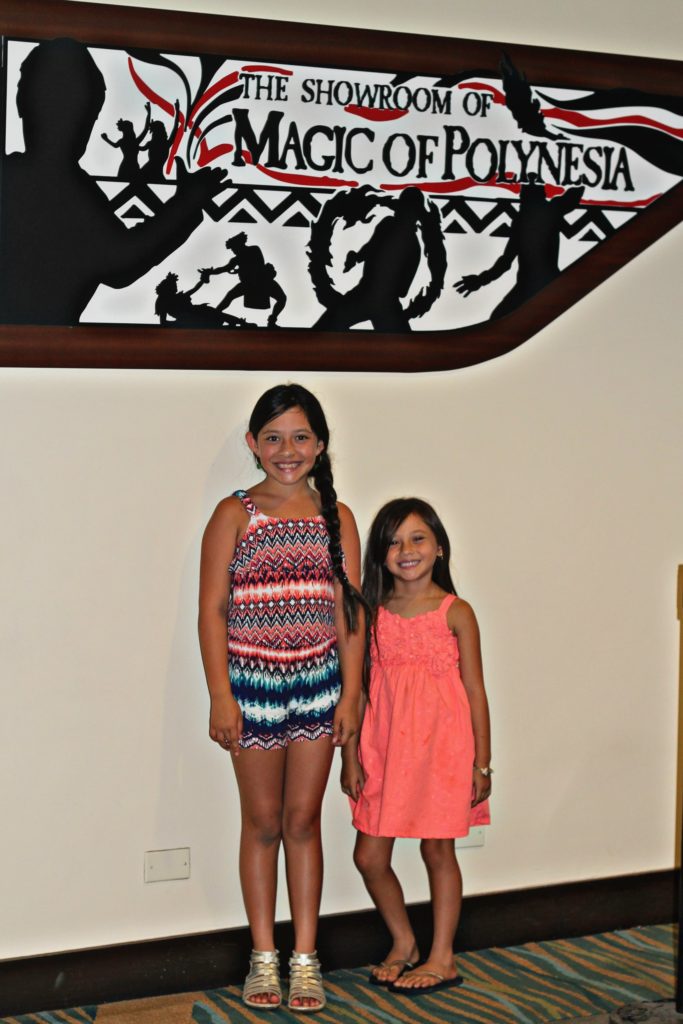 The evening began with a fairly decent meal. It was ok, but unfortunately sounded much better than it actually tasted. Definitely something I'd skip if I ever chose to see the show again.
It included:
Dinner Rolls
Waipoli Baby Lettuces, Tomatoes, Cucumbers & Carrots, Champagne Vinaigrette
Boneless Ginger-Sesame Glazed Chicken
Panko Crusted Pacific Whitefish, Lime & Caper Aioli
Mashed Potatoes, Broccoli & Baby Carrots
Dessert
Out of the entire meal I most enjoyed the roll and dessert. The chocolate dessert was rich and absolutely delicious. I could've easily gone for a second piece. While the dinner wasn't the best, it was still nice to sit and enjoy some family time before the show started. We even had a magician stop by our table and perform a card trick during dinner. It was a nice surprise, as we hadn't expected that.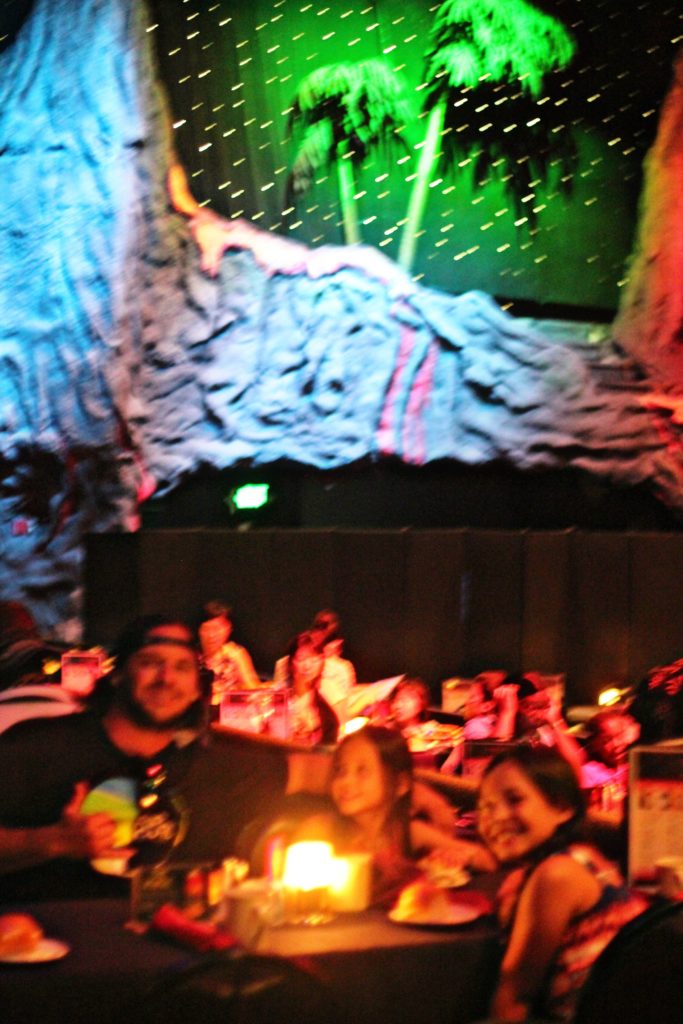 The show began shortly after we finished our meals. We were captivated from the very beginning. John Hirokawa is an awesome entertainer. He's fun, holds your attention, and is an excellent magician! I was amazed by some of the illusions as they were highly unexpected. Audience interaction was great and made for a really fun show. If you're sitting near the back, there's no need to worry, as there's a large screen up front where you can get a closer view of what's going on.

The Magic of Polynesia is a great show for all ages. My kids enjoyed it just as much as my husband and I. Although I wouldn't recommend dinner, I'd highly recommend the "Show Only" option. It's something everyone should see at least once. Want to check it out? Book online today!