Disclosure:  I received these items for review purposes.  All thoughts and opinions are my own.
You all know what PEEPS are right?  It's the sweet marshmallow treat usually shaped as a cute little chick.  Until recently I didn't realize PEEPS came in so many flavors!  PEEPS also make me thing of Easter, it's one of the treats that find their way into my daughters Easter Baskets every year.   It's great to know that we can actually enjoy them seasonally throughout the year.
I received PEEPS in 3 different flavors.  Sweet Lemonade, Bubblegum and Vanilla Creme.  They were PEEPS 2014 Summer offerings, but you may still be able to find them in stores.  If not, you're sure to find some yummy fall flavors.
The Patriotic Vanilla Creme Flavored Marshmallow Chicks were perfect for any 4th of July celebration.  I'm hoping I can find them again next year.  These cute white chicks are speckled with red and blue sugar flecks.  The packaging it comes in looks great as well.
What kid doesn't love Bubble Gum?  The Bubble Gum flavored PEEPS are sure to be a favorite of kids everywhere.  These chicks combine a chewy marshmallow goodness with the classic taste of bubble gum.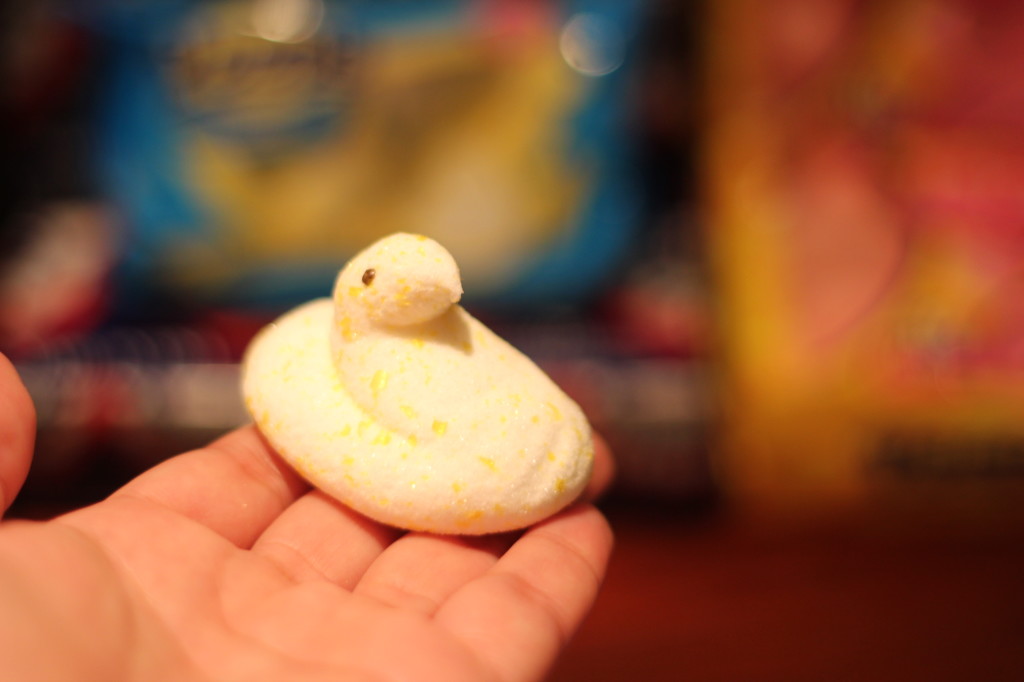 The third flavor I got to try was the Sweet Lemonade PEEPS.  These turned out to be my favorite of the three.  The sweet marshmallow blends with the tangy taste of lemonade to make for a really tasty treat!  I'm a lover of lemonade so it really is no surprise to me that this turned out to be my favorite.
PEEPS are the perfect sweet treat.  You can even make s'mores with them!  Being so cute and colorful, PEEPS also make great party decor.  I plan on using them to decorate my sister "welcome baby" party in a couple weeks.
The next time you find yourself with a sweet tooth, be sure to check out one of the many flavors of PEEPS!